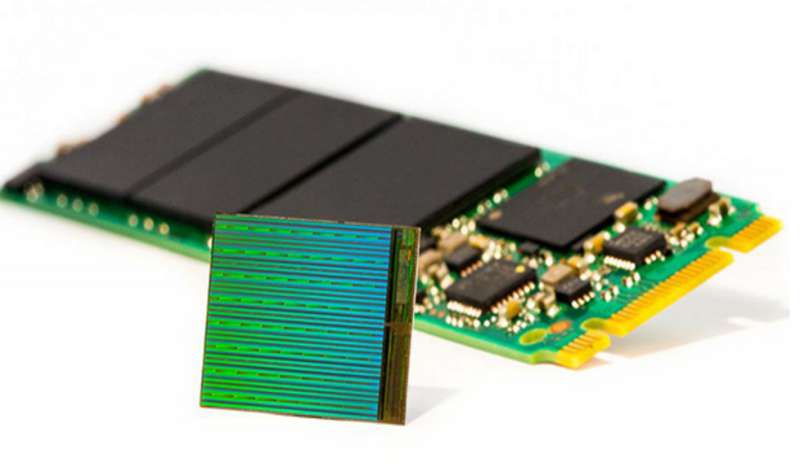 Short Bytes: Intel is soon planning to launch up to 10TB SSD in partnership with Micron. Micron currently produces the 3D NAND flash for Intel, using which storage capacity of the SSDs could just be tripled. But, all eyes are currently set on the price. Is a user going to burn a hole in his pocket or the price is going to be competitive enough — this we will have to see.
W
hile buying a new HDD, one of my close friends told, "I am happy with HDD because SSDs prices are still stupid since there is zero competition on the market for SSDs compared to HDDs."
Every time, an SSD is launched by some company, we see that an optimistic opportunity for us to buy one until we look at the price tag. And this time, Intel is soon going to unveil its new SSDs with a significant increase in their SSDs capacity and speed. These are all being attributed to the Micron's latest chips.
Currently, the SSDs of the largest capacity that Intel sells is of 4TB of storage. However, using Micron's 3D NAND chips, the storage in these SSDs could be just tripled. That means, Intel is going to launch SSDs with a capacity of 10TB of storage. However, no timeline has been defined by Intel.
Also read: Stop Dreaming, SSDs Will NEVER be as Cheap as HHDs
Talking about the Micron, it's is responsible for producing the flash which is used in Intel's SSDs. Lately, Micron has begun manufacturing and distributing its 3D NAND flash in large quantities. Micron's 3D flash chips would allow tiny SSDs to reach a higher capacity and hold up to or even more than 10TB of storage.
Micron is not the first company to produce chips using a 3D NAND flash structure. In the past, Samsung and Toshiba have also improved the storage capacity of their drives using NAND flash structure. But, Micron uses a different production method to produce these memory storages.
3D NAND also offers significantly higher read/write bandwidth and I/O speeds, as well as power savings when compared to its contemporary HDDs. It also comes with a new sleep mode feature that allows the power to be cut to inactive NAND.
What do you think about SSDs pricing? Is Intel going to join the high price race or we are going to a get a competitive pricing? Let us know your thoughts in the comments below.
Also read: Intel 3D Xpoint Memory is 1,000 Times Faster Than SSDs, Biggest Breakthrough Since 1989