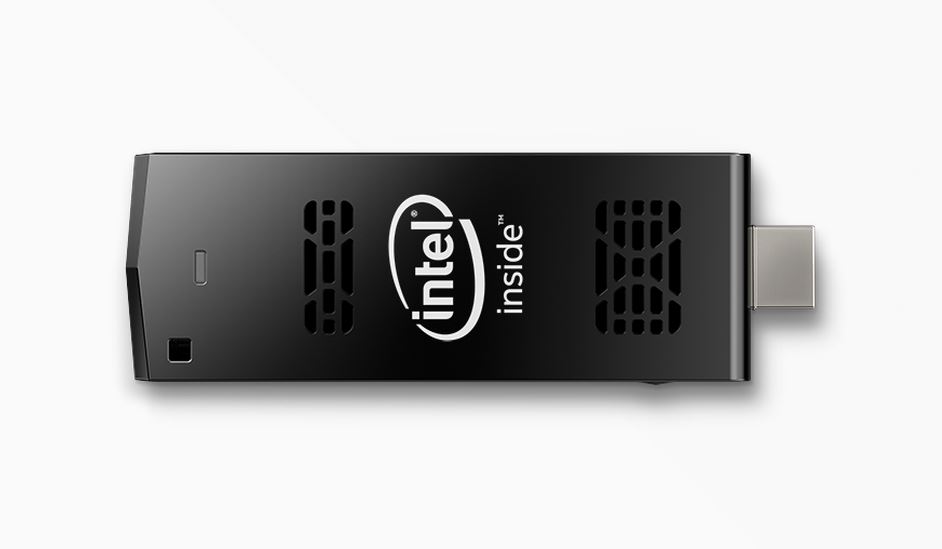 Intel has set the trend by launching Windows 10 on its smart Compute Stick, followed by Microsoft, Lenovo and many others. Now Intel has made an announcement that the Intel Compute Stick will come with an Ubuntu version. The Stick (Intel product number STCK1A8LFC) will come in the market next week and will be available worldwide.
I
ntel Compute Stick is a single board computing device. The Stick is embedded with 64 bit Ubuntu 14.04 LTS and comes at a price of $110 USD. It is very easy to use and just by plugging the Compute Stick any conventional display is converted into a ready to use the computer.
It also has sufficient storage that allows you to keep your software and files safe with you.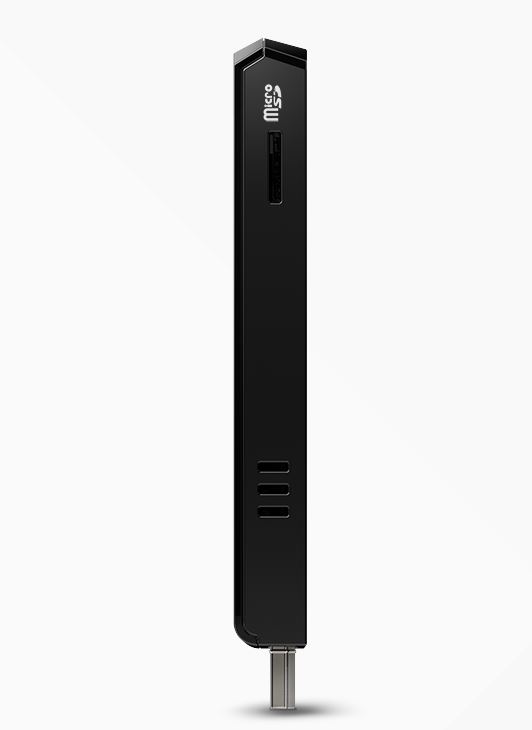 It comes with an expandable memory via microSD card slot, giving you the luxury to store your music, movies and other files. The Intel Compute Stick also has cable with a security notch, so just forget about anyone stealing it.
With the options of OS that the Intel Compute Stick provides, it comes in very handy for the users to opt for any one. The launch of this device by Intel will help Ubuntu grow and spread as a favoured OS globally.
Product Specifications: (Click to enlarge)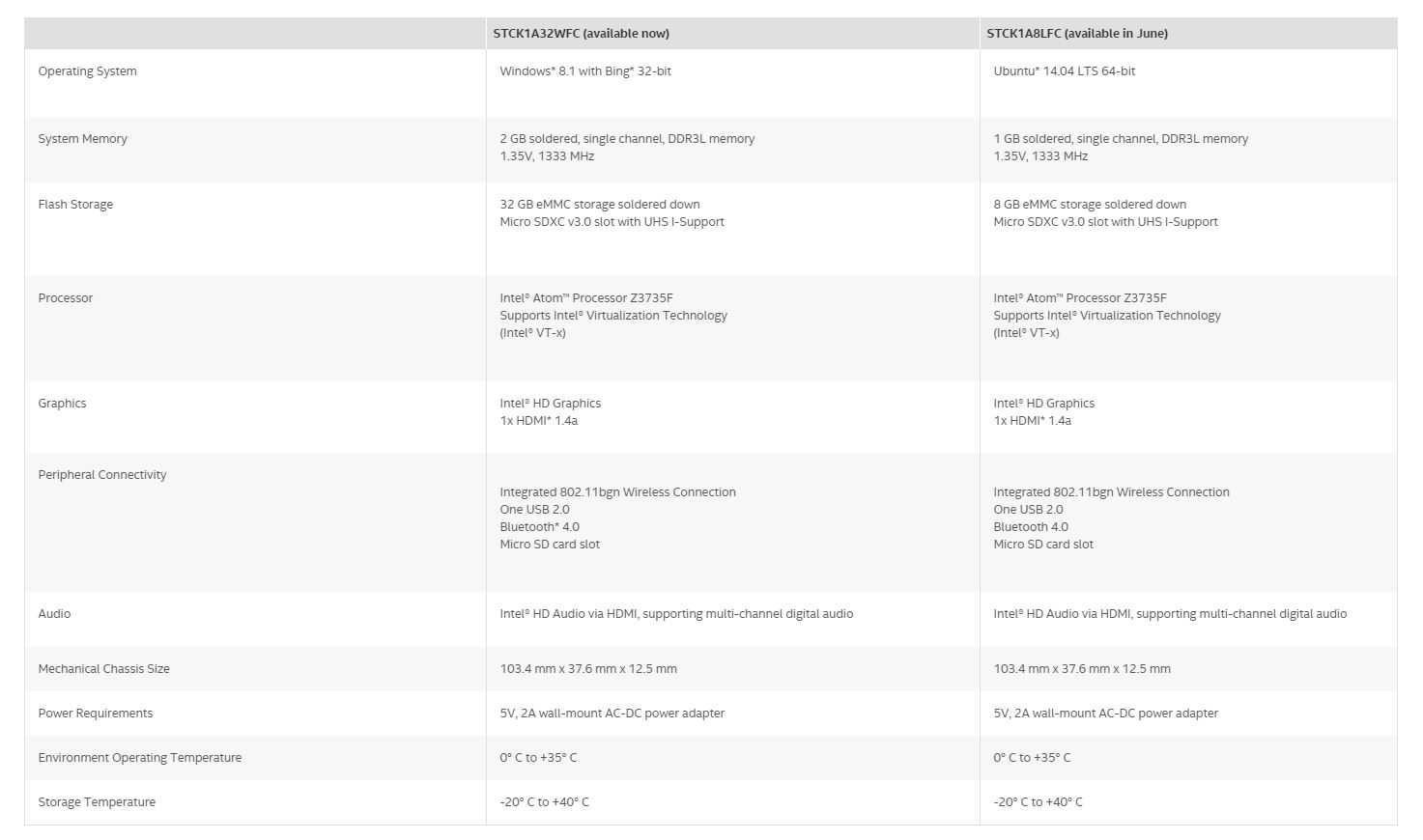 Did you like the new Intel Compute Stick with Ubuntu? Let us know in comments below.
With the inputs from Intel.
Also read: USBkill – Code That Turns USB Drives Into PC Killing Weapon