Short Bytes: The Silicon giant Intel has revealed that it's discontinuing Joule, Edison, and Galileo development boards. Their last shipment will take place in December 2017. While Intel hasn't listed any possible reasons for this decision, the explosive popularity of Raspberry Pi and Arduino could be something worth pondering upon.
T
he chipmaker giant Intel has decided to kill its 3 compute module offerings — Joule, Edison, and Galileo. It's interesting to note that the demise of these hacker boards was simply announced in a press release which went unnoticed by many.
These  Intel documents are just timetables for these board. The boards will remain available for some time but their final shipments will take place on December 16, 2017.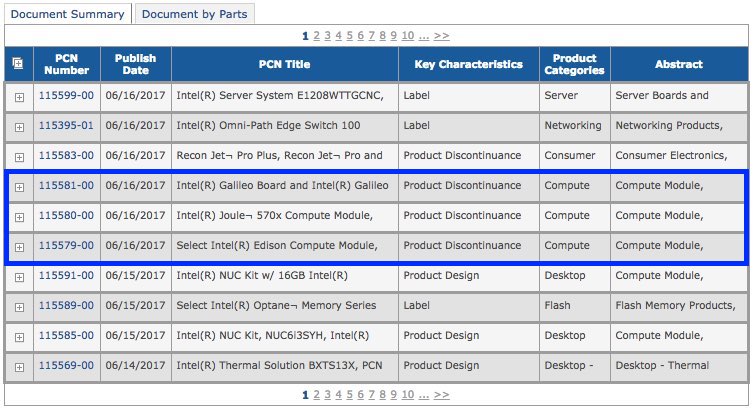 As Hackaday points out, this shouldn't be seen as the end of Intel's foray into the IoT and embedded board development world. The company will continue to ship its Intel Curie module. However, its powers are limited.
There isn't any single biggest reason behind this decision. But, the flood of devices and projects based on Arduino and Raspberry Pi could be one important factor. These devices have created their niche where they are loved and used.
This development also makes it clear that Intel hasn't managed to cope up with the cheap boards coming from China.
What are your thoughts? Why did Intel fail? Share your views with us.