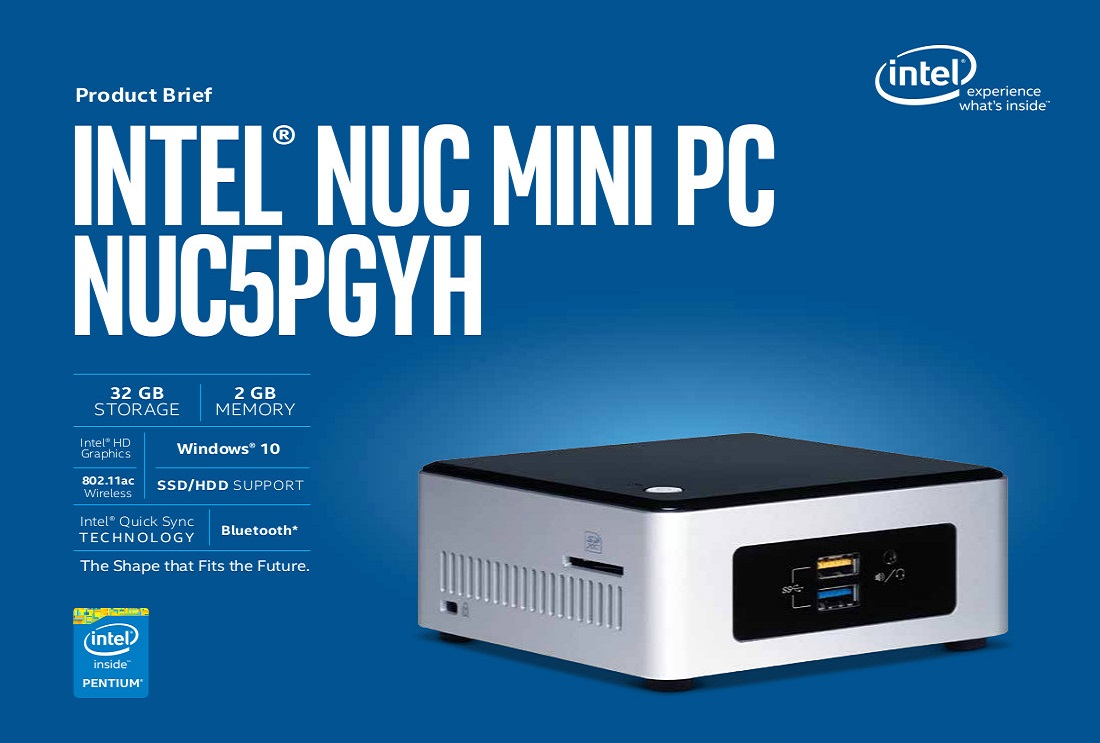 Short Bytes: Intel has launched the best version of its mini PC series. The Grass Canyon NUC comes with Windows 10 and 2GB RAM and costs $255. Know everything about it here.
I
ntel is moving beyond making the
super powerful Skylake processors
for others, instead the world's largest semiconductor chipmaker is launching its first ever complete mini PC, the Grass Canyon NUC for the low-end users.
The new NUC mini PC has preinstalled Windows 10 which is the biggest refurbish in the Intel NUC mini-series. The earlier models in the NUC lineup came sans OS and RAM which made many buyers hop on to other options. However, with everything in place now and the price as low as $255, Intel Grass Canyon NUC Windows 10 mini PC is a complete package.
Intel's latest offering comes with a quad-core Intel Pentium N3700 Braswell processor, 2GB DDR3l RAM and 32 GB eMMC onboard storage and equipped with a drive bay for additional HD/SSD has been provided as well.
These features are customizable too. The RAM can be extended to up to 8GB in the Grass Canyon NUC and the user has the freedom to choose any of Windows 8, Ubuntu, Linux Mint and Fedora, OpenSUSE and Android as the operating system.
The tiny PC with a mighty package delivers the same performance and visuals as the full sized tower. Additional features such as 8-channel audio, built-in WiFi, and Bluetooth along with HDMI and wireless display capabilities makes NUC5PGYH an excellent home theater PC.
The Intel Grass Canyon NUC mini PC is available on Amazon and ready to ship. The tiny powerhouse is not the cheapest, but it is a better option for the users who were considering the previous models of the Intel NUC mini-series which cost around $180.
Visit Intel's website for more information.
Grab VoCore: Mini Linux Computer from fossBytes Deals