Intel recently announced its plans to open the new Intel Foundry Services business, which will manufacture chips for other companies. One of its first clients is Qualcomm, best known for making the Snapdragon SoCs used in Android smartphones.
Qualcomm is Intel's biggest competitor in the chip design business. In addition to that, Intel is also working with Amazon to provide chip packaging for Amazon Web Services (AWS). It should be noted that this all comes after recent bad years due to delayed manufacturing and competitors outperforming Intel.
This joint venture will see Intel joining hands with Qualcomm to manufacture chips based on ARM architecture instead of the company's home-baked x86 architecture. Previously, due to Qualcomm, Intel had a hard time getting into the mobile market. This was mainly due to ARM architecture being better suited for mobile platforms. That's not all, as Apple's M1 ARM chip also outperformed Intel's best processors in terms of both performance and power efficiency.
New 20A Technology: RibbonFET, PowerVia, Foveros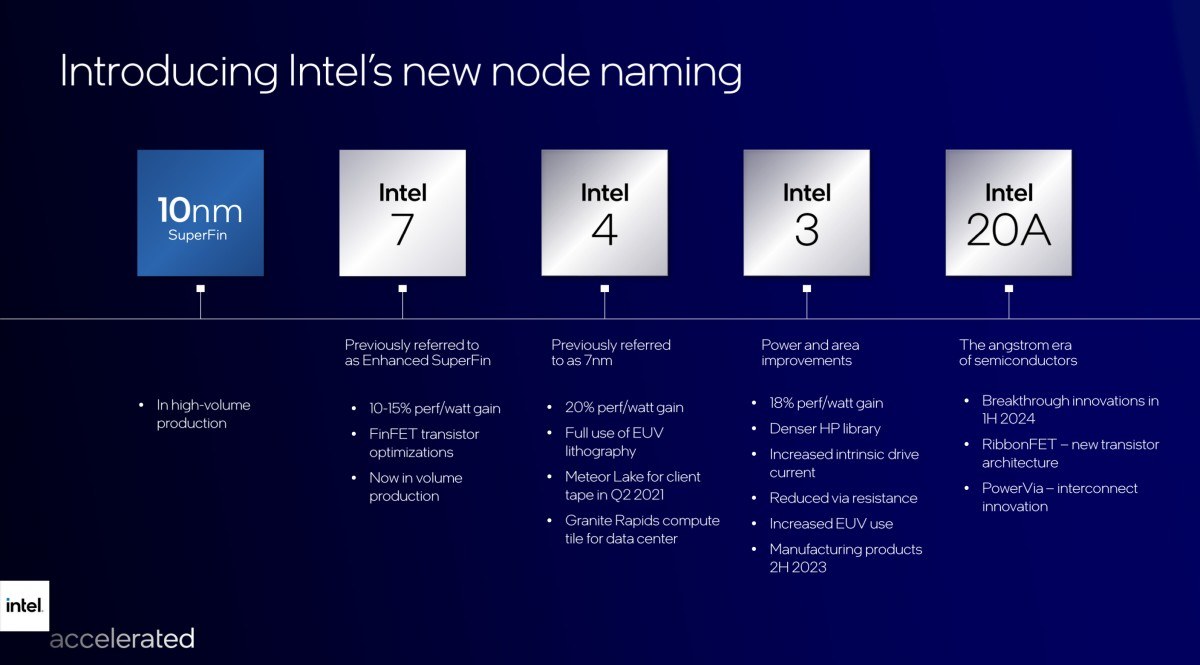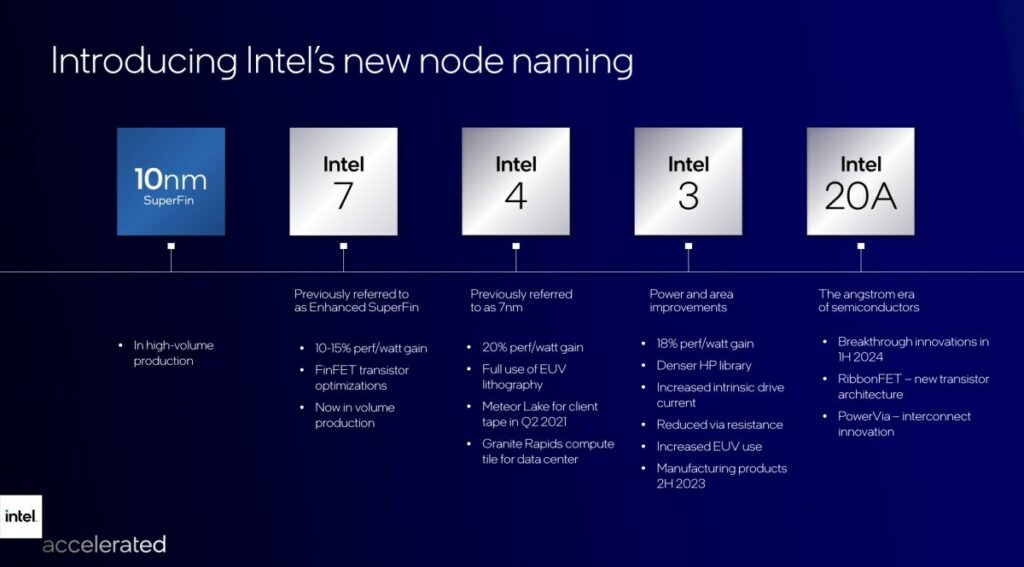 The current plan is that Intel will start making chips for Qualcomm using its 20A technology, which goes in line with the new naming scheming Intel has proposed. They will release new generations of processors periodically. According to the company, the Intel 20A chipsets will be revolutionary and will be measured in angstrom (a tenth of a nanometer). These processors will be about 20 angstroms at first, smaller than anything we have ever seen.
That's not all; the new processor will also include the company's new transistor architecture, RibbonFET. This new architecture fundamentally redesigns the transistor circuitry at the heart of all processors. Paired with PowerVia, these new chips will have better battery efficiency. Intel has also updated its Foveros chip packaging technology and will now be providing chip packaging for Amazon's AWS business.
Intel-made qualcomm chips arriving by 2024
The Intel 4 will be coming in Q2 of 2021 and Intel 3 by 2023. Additionally, the Intel-made Qualcomm 20A chips will arrive by 2024. However, the facility alone will take years to build. Not to mention the current semiconductor shortage that the world is facing right now. Given the company's recent delays, it won't be a surprise to see the release date being pushed back further.
Intel's Comeback
The company is apparently trying to take back its crown in the chip manufacturing business. It hopes to do so with the help of its new foundry venture. But this is not the first time the silicon giant has tried this, and this time the competition is more fierce. This new venture's major rivals will definitely be Samsung and Taiwan Semiconductor Manufacturing Co (TMSC). Both of these companies make their own chips as well as for others too.
TMSC, in particular, is responsible for manufacturing the new M1 chips for the Apple Mac computers, which are replacing Intel's old chips. Compared to TMSC and Samsung, Intel has always failed at foundry because it doesn't offer standard tools and libraries. Customers will feel like they will always be the lowest priority in Intel's Foundry business. Despite this, the company remains hopeful with its new venture.
CEO Pat Gelsinger said that previous foundry efforts were "weak," but asserted this time it will be different. He added, "For example, this time the foundry effort will be a separate business unit with its own profit responsibilities, and will have dedicated capacity for customers."

CEO Pat Gelsinger