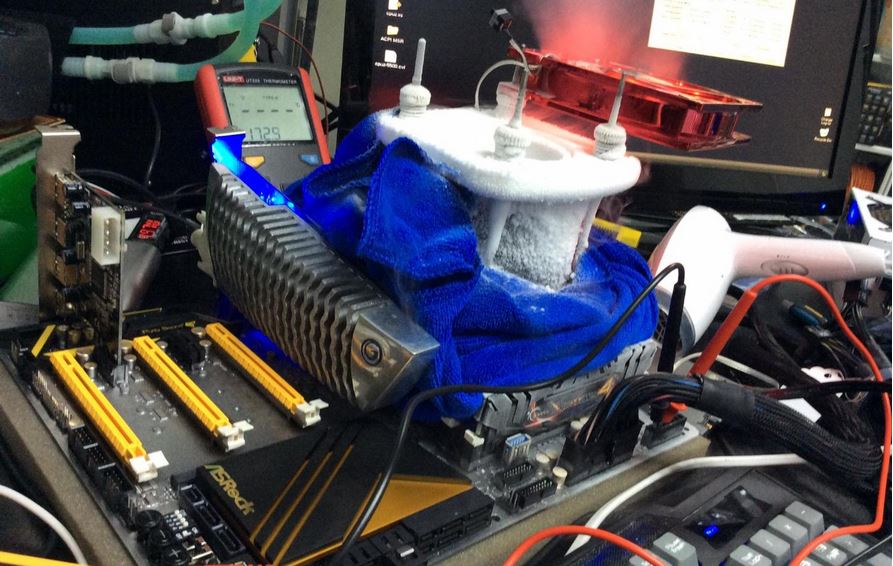 Short Bytes: A professional overclocker from Hong Kong has managed o overclock the Intel Core i7-6700K Skylake microprocessor to nearly 7GHz clock speeds. This overclocked speed is among the highest ever achievd by any product of Intel Core-i series.
I
f you are sceptical about the upcoming 6th generation
Intel processors and upgrading
to the same, here's a news that will clear all your doubts. A professional from Honk Kong has over clocked the Intel Core i7-6700K chip and made a new record for the microprocessor frequency. This speed achieved by
Intel Core i7 Skylake processors
is among the highest ever acheived by any microprocessor of Intel Core i-series.
According to Kitguru, Kui Lam, a professional overclocker from HKEPC website from Hong Kong has overclocked an engineering sample of Intel Core i7-6700K Skylake microprocessor to whopping 6998.88MHz. This clock speed is about 74.9.7 percent more that its normal stock frequency.
To achieve this, Kui Lam had to disable three cores out if four and the Hyper-Threading technology, and the voltage of the processor was increased from 1.2V to 1.888V.
Other components used to make this record included Asrock Z170 OC Formula mainboard, a G. Skill Ripjaws 4 DDR4 RAM along with a 1300W power supply unit. Added to these, the processor was cooled using liquid Nitrogen (LN2).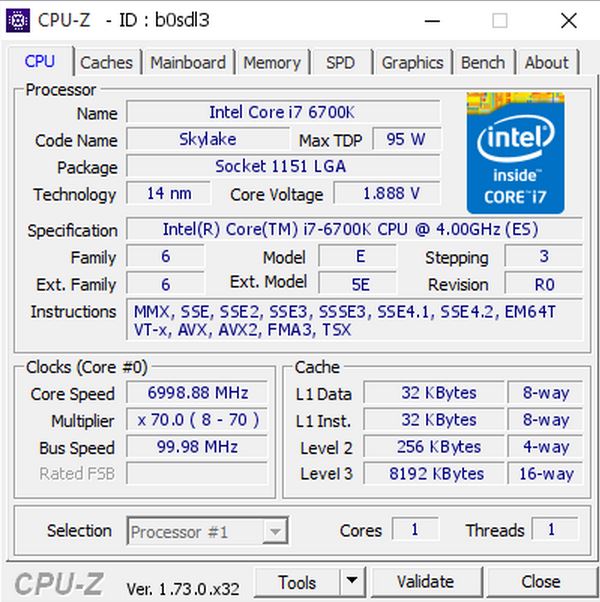 While this professional overclocker achieved speeds up to 7GHz using Intel Core i7 Skylake processors, it would be interesting to notice if the retail versions of these microprocessor chip will be able to kiss even 5GHz mark with the commercially available cooling systems. Another point that needs to be looked upon is the use of single core instead of all four. This extreme overclocking is surely interesting, but with changing times, the value of single-core CPU is diminishing.
Did you find this piece of new informative? Share your views in the comments below.
Also read: Intel Core i5 vs Intel Core i7: Which One is Best for You?
Check out our homegrown product viralnews.fossbytes.com for hottest tech news on the web. For more updates, subscribe to our newsletter. [newsletter_signup_form id=1]