Intel's Alder Lake CPU lineup has been overwhelming the CPU market with its performance. Intel's 12th-gen CPUs performed well in overclocking, even the non-K versions (ones that shouldn't be available to overclock). Likewise, a professional overclocker named Hicookie managed to overclock Intel's cheapest Alder Lake CPU — the Pentium Gold G7400T to 5.8GHz.
The overclocker managed to push the frequency of the Pentium CPU by altering its base clock (BCLK). Doing so, Hicookie increased the $64 CPU's frequency from 3.1GHz to 5.8GHz, which is a lot on paper. Consequently, the person now has one of the world's fastest dual-core CPUs.
Cheapest Alder Lake Pentium CPU overclocked
Intel's Pentium processor lineup is for budget PCs. On the contrary, only these CPUs benefit the most from overclocking. According to Intel, only the 'K' model CPUs are meant for overclocking, and other models shouldn't be overclocked.
The Alder Lake Pentium Gold G7400T is a basic computing processor with simple specifications. It houses two cores, four threads, and a base clock speed of 3.1GHz. In addition, it has a 2.5MB L2 cache and 6MB L3 cache. It's a processor that Intel doesn't want you to overclock, but it's probably the fastest overclocked Pentium processor ever.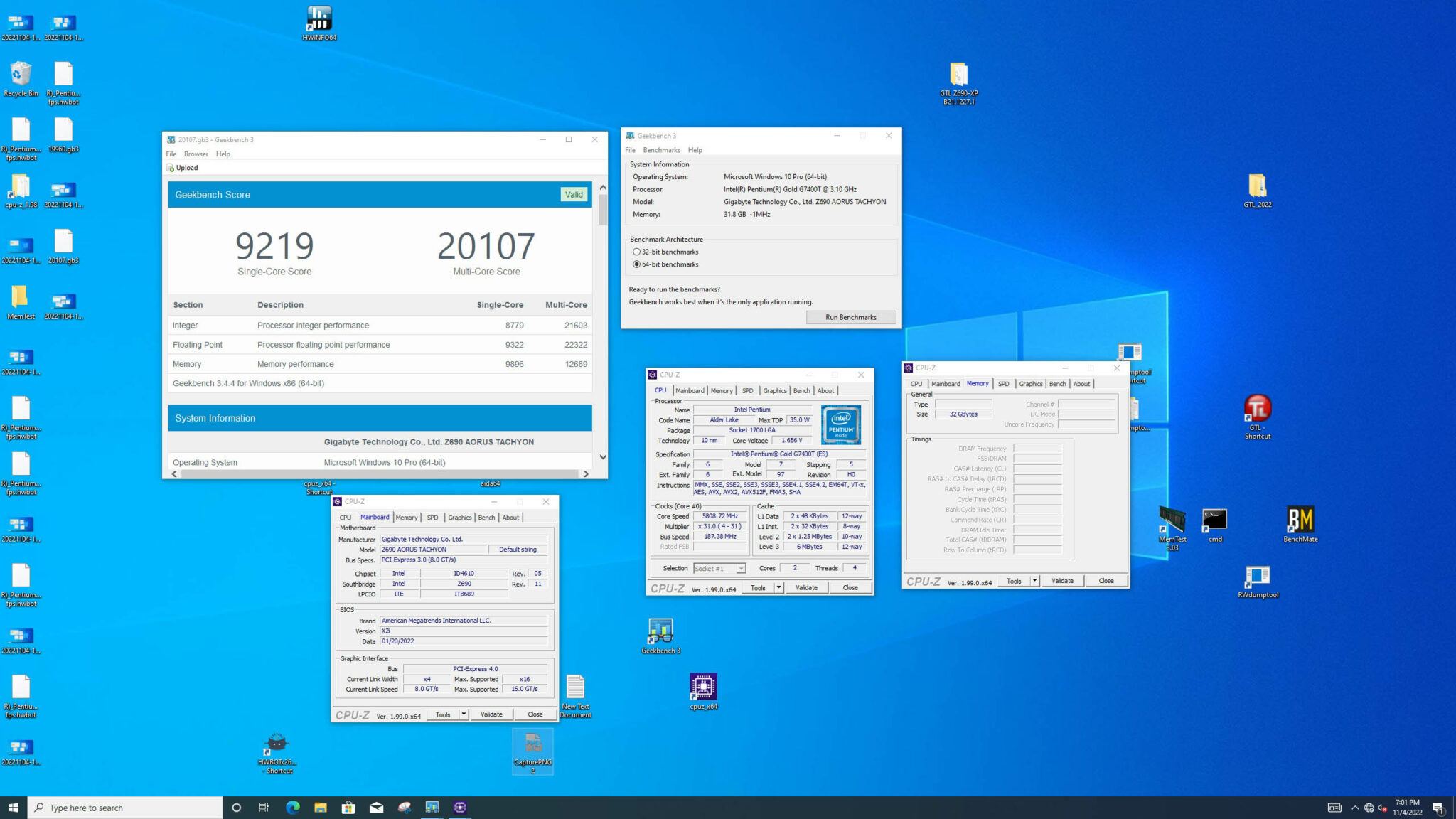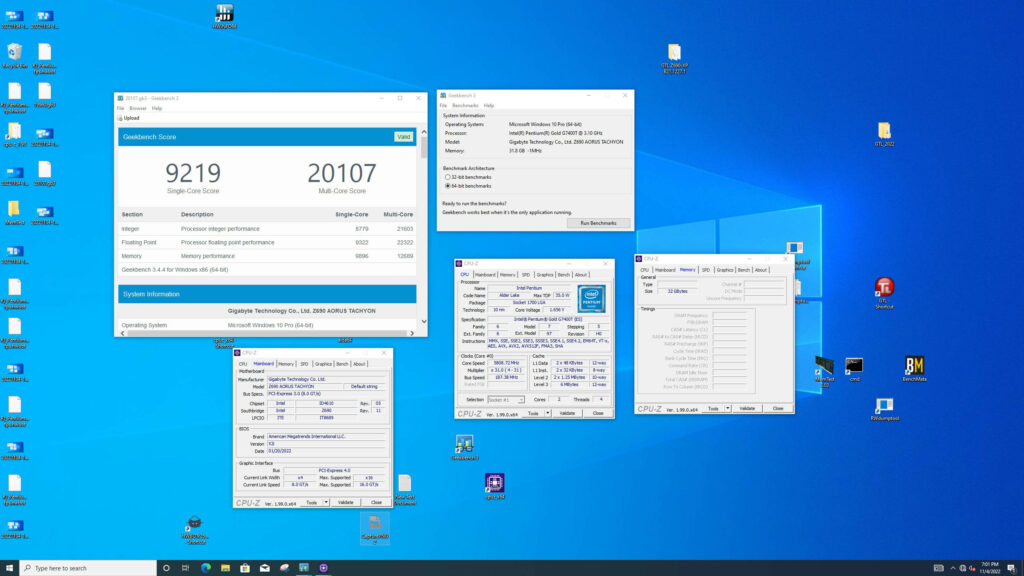 HD Technologia spotted the benchmarking results of the overclocker published of the overclocked Alder Lake Pentium CPU. The overclocking rig included a high-end Gigabyte Aorus Z690 Tachyon motherboard to support a massive voltage increase. Moreover, Hicookie also used liquid nitrogen cooling to overclock the Pentium CPU.
Overclocking non-K models of Alder Lake CPUs by increasing the base clock is accessible through BIOS. Recently, a YouTuber, Der8auer overclocked two non-K Alder Lake CPUs using the same method. However, this method is not available on lower-end motherboards and requires a decent motherboard to support it.
Hence, if you are out to overclock a cheap Alder Lake CPU, you would require an expensive high-end motherboard to do it. However, Intel discourages users from doing anything like this; and doing so will void the CPU's warranty.