The Intel stage event, at the Consumer Electronics Show 2019, was full of many announcements. From new 9th generation core processors to significant developments in the AI sector, Intel kept the new year's surprises rolling in.
Here are some of the major Intel announcements at CES 2019 that you might have missed:
Project Athena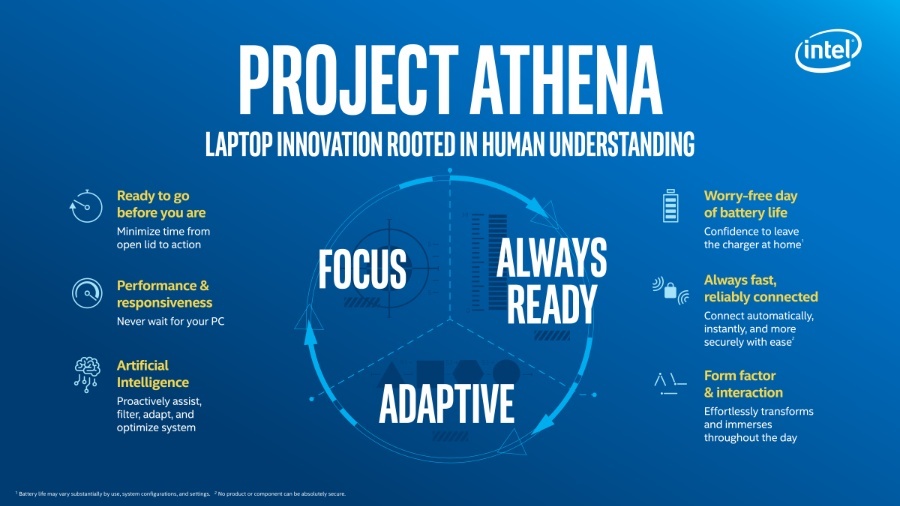 It's an innovative project from Intel that aims to bring new series of advanced laptops in the market. And by advanced, Intel means faster processing, increasing battery life, 5G support and everything backed by Artificial intelligence.
The project includes partners such as Acer, Asus, Dell, Google, HP, Lenovo, Microsoft, Samsung, and many others. Intel says the laptops will be ready by the end of this year.
Six New 9th-Generation Processors
Last year, Intel unveiled 9th generation core chips, including the Intel Core i9-9900K processor which was touted as the "best gaming processor."
Now, at the Intel CES event, the company has added six new cores to the 9th Gen family for the "casual users to professionals to gamers and serious content creators." Intel has also revealed the details of one of the chips — Intel 14nm Core i5-9400, which will be available from the second quarter of this year.
Lakefield

Adding more on the recently announced 3D-Forevos stacking, Intel also gave a sneak-peak on its ongoing project named "Lakefield."
The project would feature a hybrid CPU architecture that will apply the Forevos 3D packing tech — a method that includes stacking logic chips like GPU and processors on top of another.
Lakefield, which will go into production this year, includes a total of five cores, combing four tiny Intel Atom processors and one 10nm Sunny Core processor. This will make the end product extremely small making it compatible with tablets as well.
10nm Ice Lake Processor
After months of delaying, Intel has finally showcased its 10nm processor codenamed "Ice Lake." According to Intel, it will accelerate AI usage, bring a graphics engine, and add Intel Gen11 graphics to improve gaming performance.
The processor, which is based on its new Sunny Cove microarchitecture, will arrive towards the end of 2019. The company says it is also building Thunderbolt 3, Wi-Fi 6, and DL Boost in the Ice lake chips.
Nervana Neural Network Processor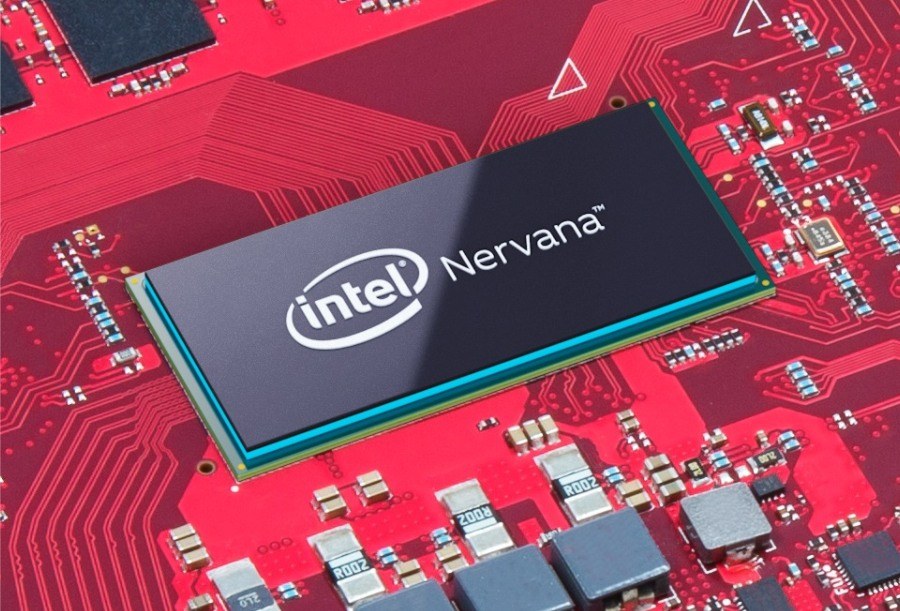 In its path to build AI-capable processors, Intel also announced new neural network processor chip named Nervana. The chip will focus on accelerating the inference for companies. In other words, applying the given knowledge to new data.
Intel also unveiled Facebook as one of the project partners. While the company didn't give what exactly Facebook will gain from it, the first thing that comes to my mind should be stopping more data breaches in the future.