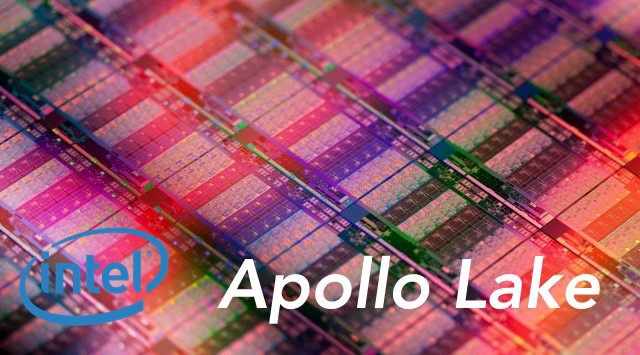 Short Bytes: To heat up the things in low-cost PC segment, Intel has announced the next-generation Apollo Lake CPUs. These CPUs will focus on cost-cutting along with improvements in compactness, power consumption, and overall performance. While Intel hasn't yet said anything about the clock speeds, these processors with Celeron, Pentium, and Atom branding will be released in the second half of 2016.
Last week, Intel announced its Apollo Lake series of CPUs that are basically the next-generation Intel Atom processors. While Atom-based PCs have gotten much better at delivering a reliable performance, they still struggle to perform RAM intensive tasks. Apollo Lake promises to eradicate these problems and inject more power into the low-cost PCs.
It's not only more powerful, but cost saving — allowing the use of better displays, upgrades in RAM etc. Apollo Lake uses the graphics technology from the higher-end Intel's Skylake architecture to make itself more powerful.
These processors will also be more compact, slimmer, needing fewer batteries — ensuring a better all-around portable PC experience. It's evident that the entire point of Apollo is to cut down developer costs compared to previous generations.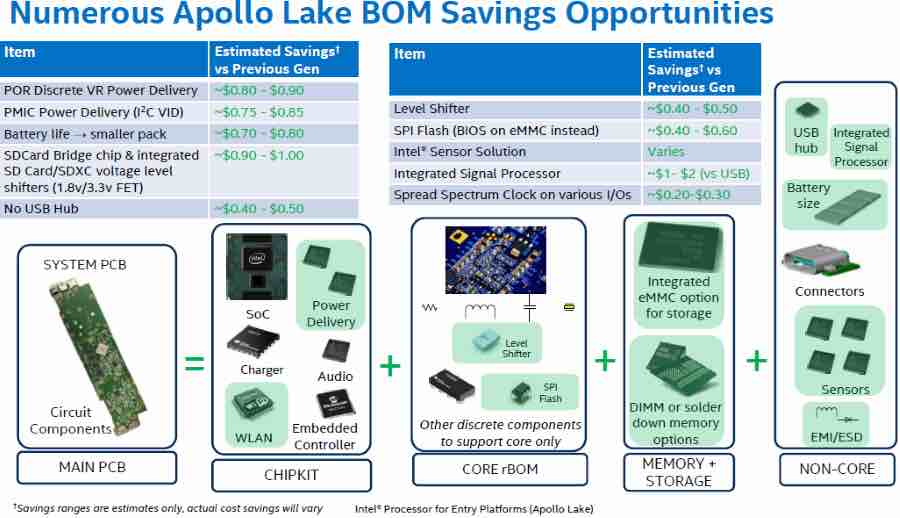 With Apollo Lake, Intel is betting heavy on entry-level PCs which Intel calls a 'Cloudbook.' The chipmaking company envisions an Apple MacBook-inspired PCs to challenge tablets and two-in-one form factor with 11″-12″ full HD display and USB Type-C ports.
The next-generation Apollo Processors are expected to be developed using Goldmont architecture, replacing the Airmont architecture that
Intel hasn't yet said anything about the clock speeds and other important details like pricing. However, it has promised to reveal these Celeron and Pentium processors in the second half of 2016.
While the Apollo Lake devices won't be a replacement of your high-end PC, it'll surely make the low-end PC market more exciting.