Intel has announced a new 10nm architecture, codenamed Sunny Cove, which will be launched in 2019.
Sunny Cove core will bring faster single-threaded and multi-threaded performance along with increased speed. Many believe that this 10nm architecture will go into Intel's upcoming Ice Lake-U CPUs early next year.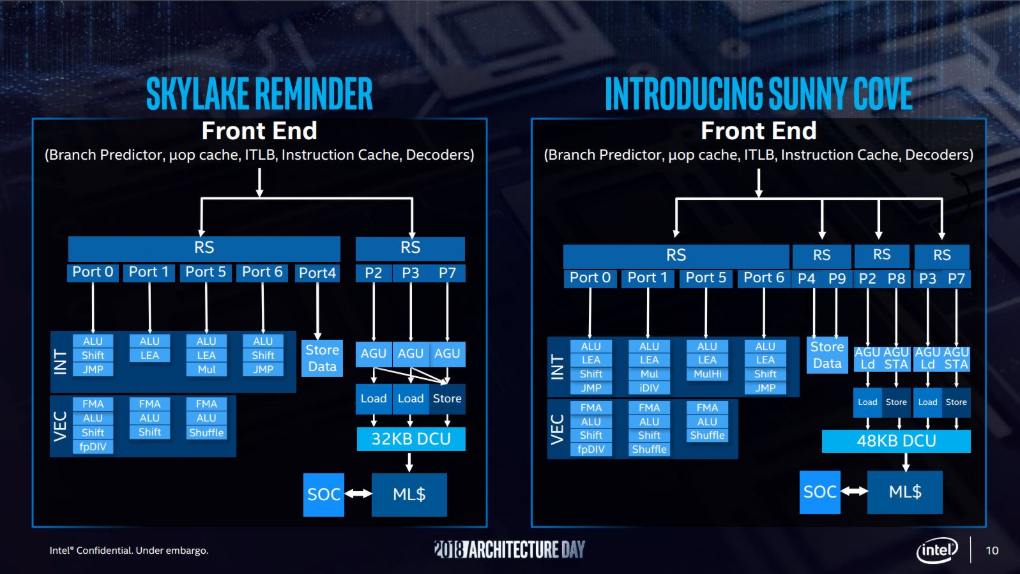 They could also be found in upcoming Mac models that will be launched in 2019 and beyond. Ronak Singhal, director of Intel's Architecture Cores Group, describes the future chips as "deeper, wider, and smarter."
According to Singhal, these three approaches will boost the performance of Sunny Cove CPUs.
Deeper signifies the cores capacity to find greater opportunities for parallelism by increasing the cache sizes. By Wider, the company means that the new cores will execute more operations in parallel.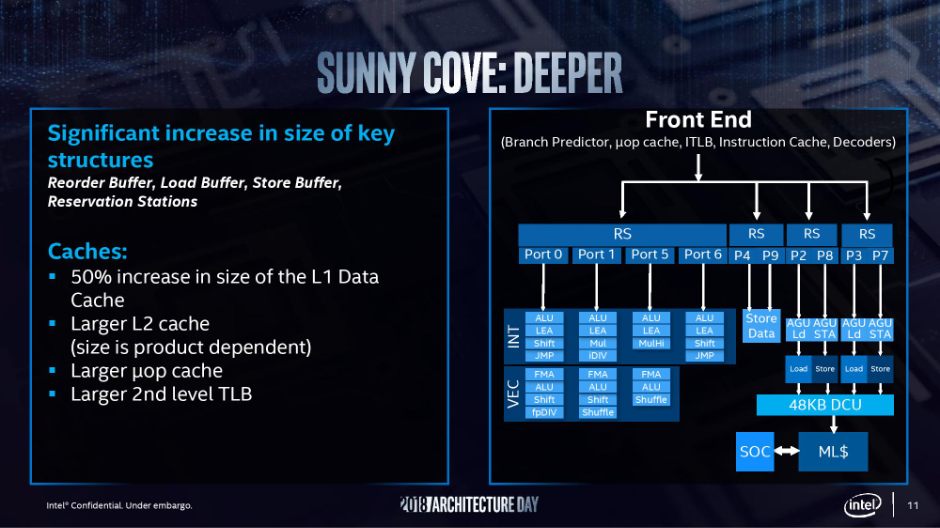 Intel also claims that Sunny Cove will increase the performance in specialized tasks by adding new instructions that improve the speed of cryptography, AI and machine learning tasks.
This announcement comes after several delays as Intel had initially scheduled 10nm mass production for as early as 2015. But now the company has finally promised to launch the same by mid-2019.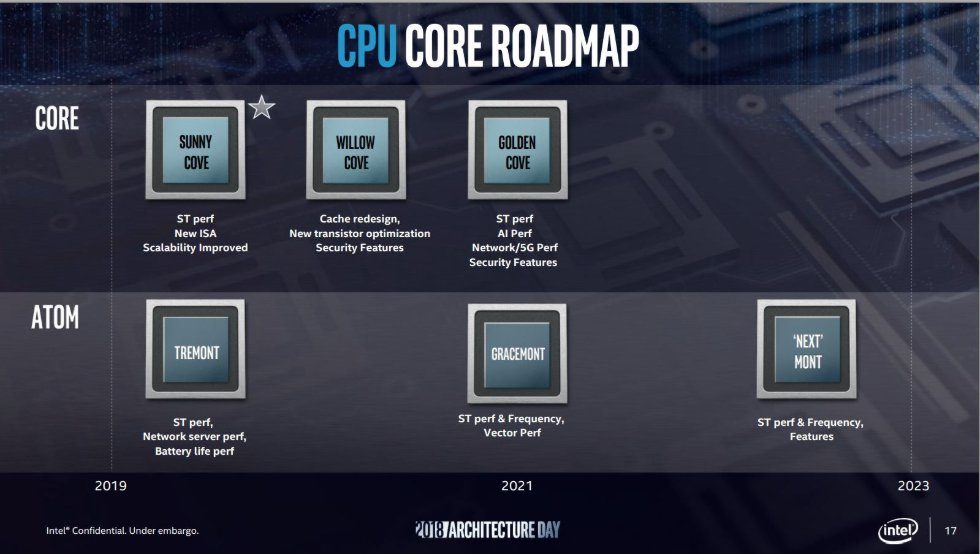 In addition to this, the company also unveiled new Gen11 integrated graphics. It can deliver up to double the performance in comparison to Gen9 graphics paired with Skylake-based processors.
Gen11 graphics will support 4K video streams and 8K content creation even in constrained power situations and come with Intel's Adaptive Sync technology for an enhanced gaming experience.