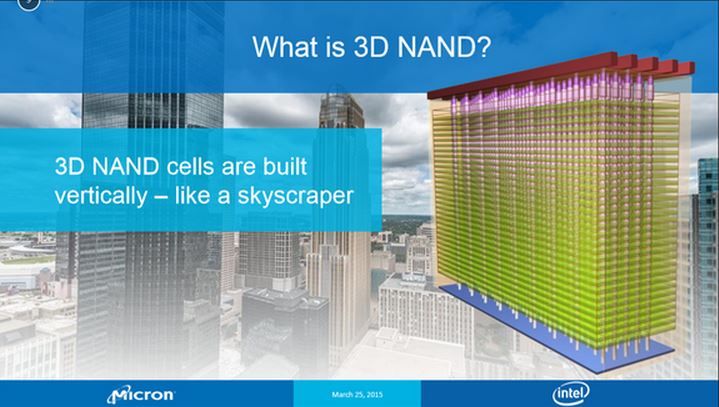 The future solid state drives are going to be much richer in terms of storage capacity. SSDs have also suffered from the price factor which acts as a disadvantage for them. Intel and Micron have said that new solid state drives with storage capacity as large as 10 TB will be in the market next year. On the other hand Toshiba has separately developed same kind of "3D NAND" technology to support more data storage.
A
s a result, flash storage devices and SSDs will get cheaper and larger in capacity. Let's know more about both companies' inventions one by one:
Intel and Micron:
Intel and Micron has unveiled new 3D NAND flash memory technology that will provide three times more storage capacity than existing NAND technologies. The new 3D NAND technology uses floating gate cells that make it the highest density flash device.
This tech enables a gum stick-sized SSDs with approx. 3.5 TB storage. The standard 2.5-inch SSDs will have more than 10TB capacity.
In this 3D NAND technology, data storage cells are stored vertically with extraordinary accuracy to create storage devices with 3 times more capacity. Intel and Micron used a floating gate cell design which is refined after years of research.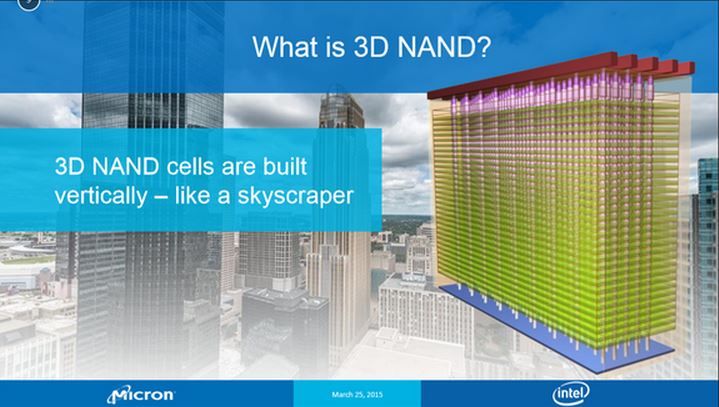 Apart from reduced costs and high capacities, new 3D SSD will be faster. They will support new sleep mode that will result in low energy consumption by switching off the power supply to inactive NAND die.
Also read: Hard Drive Inventor IBM Killing SSDs and Hard Drive : Racetrack Memory
Toshiba:
Toshiba has announced that it has created world's first 48-layer NAND 3D SSD. Tokyo bases Toshiba Corporation is calling this BiCS- a 2-bit-per-cell 16GB device.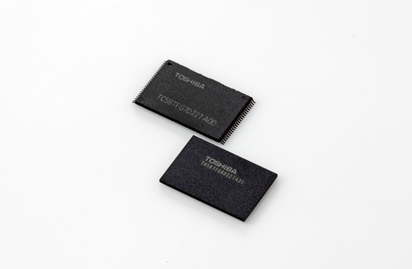 The BiCS uses 48-layer stacking process that improves reliability and speed. Toshiba was the company that invented flash memory and has the 15nm NAND cells which are the smallest in the world.
Right now company is gearing up for its mass production and giving out samples to the companies.
These new developments made by Micron and Intel, and Toshiba will take about one year to reach the market. These 3D SSDs will give a tough time to the existing players and will provide better speeds and more storage at cheaper rates to users.
Did you find this article interesting? Let us know in comments below.