There is a lot going on at CES 2022 regarding Intel and AMD, as the companies have big announcements. Likewise, Intel dropped a truckload of new Alder Lake processors at CES 2022 alongside new Arc GPUs. Similarly, AMD has a series of new Ryzen processors, but they're pretty little in number than Intel.
Intel has been lagging for a while now, but that doesn't seem to be the case anymore. The company's bold claim at CES 2022 highlights that its Alder Lake CPUs, primarily the Core i9-12900HK, can beat AMD's Ryzen 5900HX and Apple's M1 Max. Furthermore, AMD's Ryzen 6000 series for mobile and desktop based on its Zen 3+ architecture seems promising for gamers.
Intel is catching up with AMD and others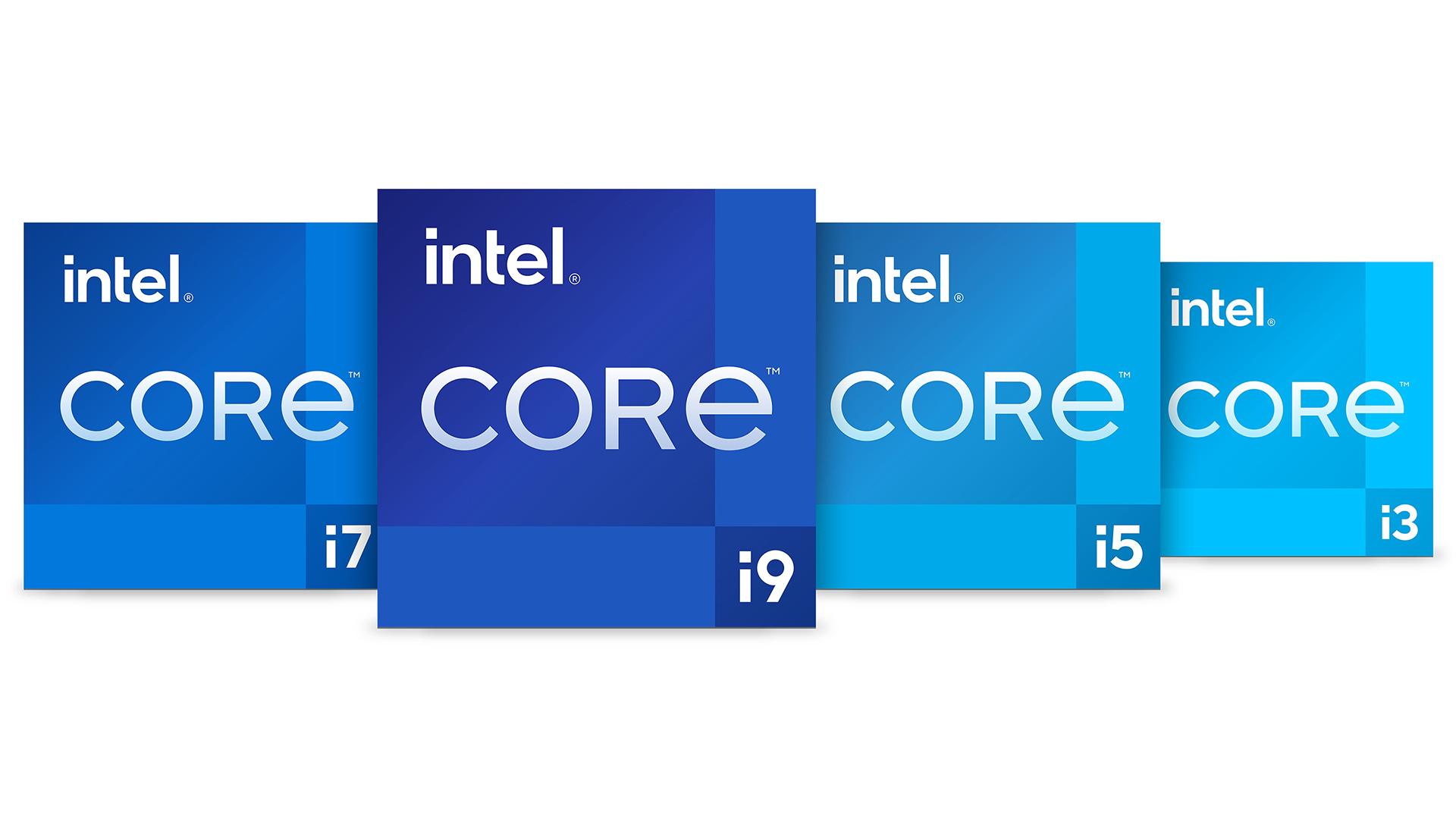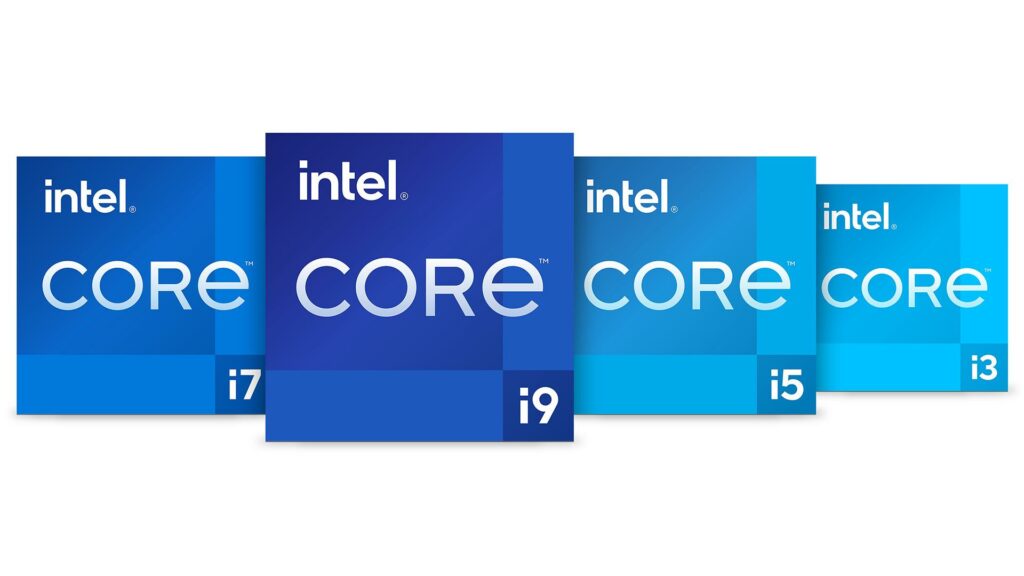 First, Intel announced 22 new PC processors, eight for gaming laptops, six for a new P series, 10 for the U series, and four for lower-end laptops at CES 2022. Most of these new Intel CPUs are based on the company's new hybrid architecture.
The high-end H series chips are 40% faster than their previous Tiger Lake equivalents. Consequently, the Alder Lake chips combine two types of processing cores to balance performance and efficiency. But, what does this mean?
Intel was constantly trying to keep up with the competition until last year, and it had to make a big move to retain its position as a top chipmaker. Hence, the company now has big announcements, making many Intel CPUs relevant.
Higher performance for power users
Earlier, most PC gamers would choose an AMD PC built over an Intel one. However, with the arrival of the Alder Lake series, choosing an Intel CPU for gaming on any budget makes sense. Moreover, there is now a category of CPUs for every kind of laptop and desktop for the everyday user.
Intel also teased a new KS-series desktop processor that could achieve 5.5GHz in multi-core performance. "This processor takes performance to all new heights; it has a 5.5 gigahertz single-core turbo right out of the box," said Gregory Bryant, head of Intel's chip business. "And with optimization for performance cores, we can get above five gigahertz on multi-core performance."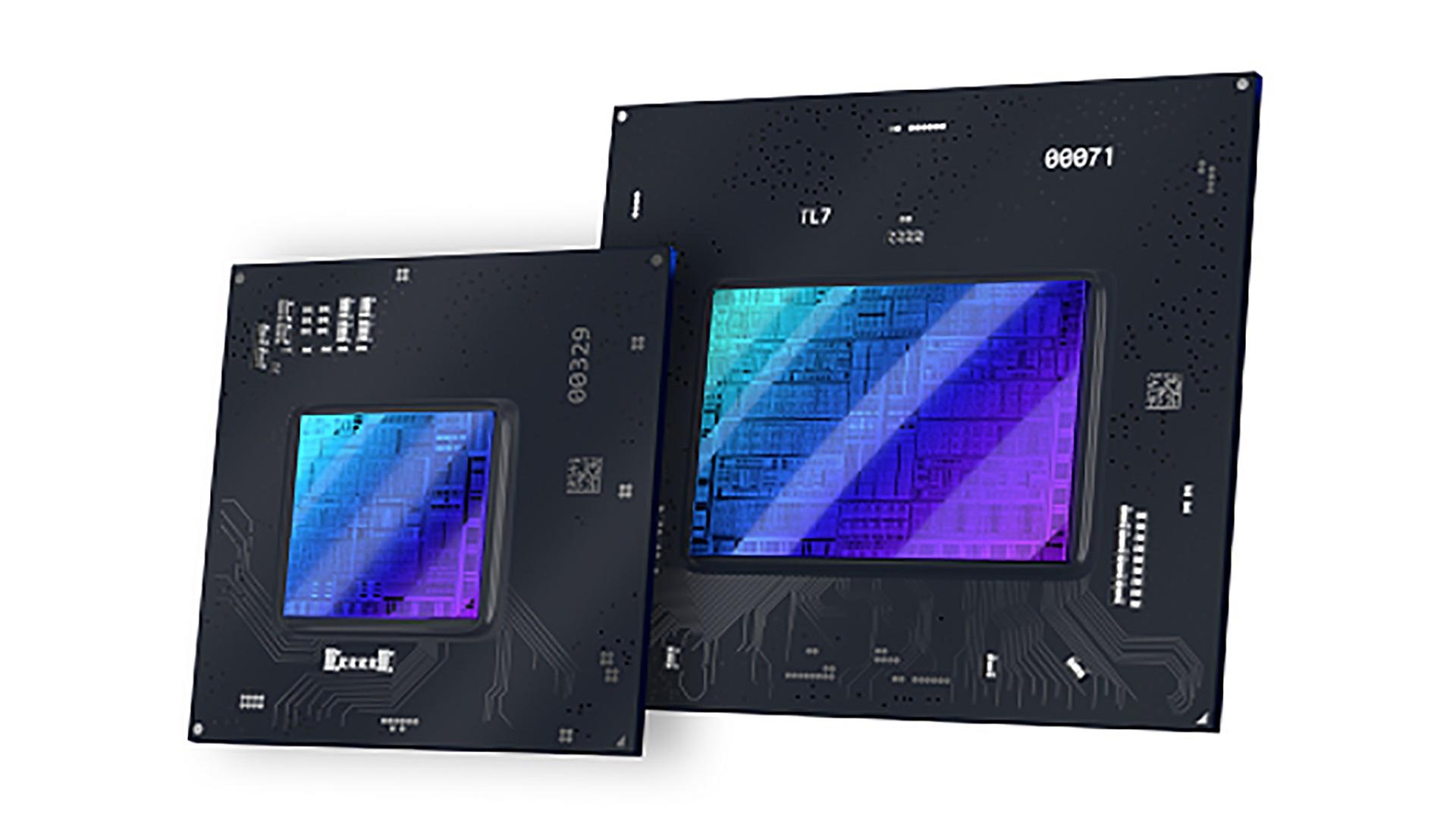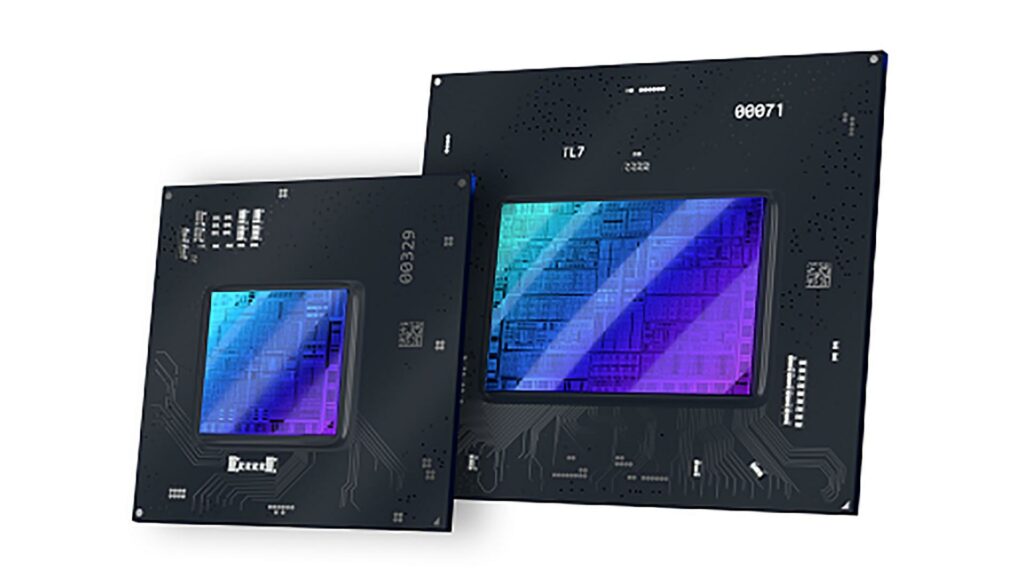 Apart from this, Intel is also launching its first-ever Arc discrete graphics chip, taking on Nvidia and AMD. Acer Swift X will be the first laptop to incorporate the Arc graphics, but other Arc laptops might arrive soon. A new feature of the Arc chip is HyperEncode, which lets video editors use both the Arc chip and the integrated Iris Xe graphics to export videos 40% faster than just with the discrete GPU.
Above all, Intel's game is now strong with powerful desktop processors, different mobile CPUs paired with the Arc GPU.
AMD focuses more on power and gaming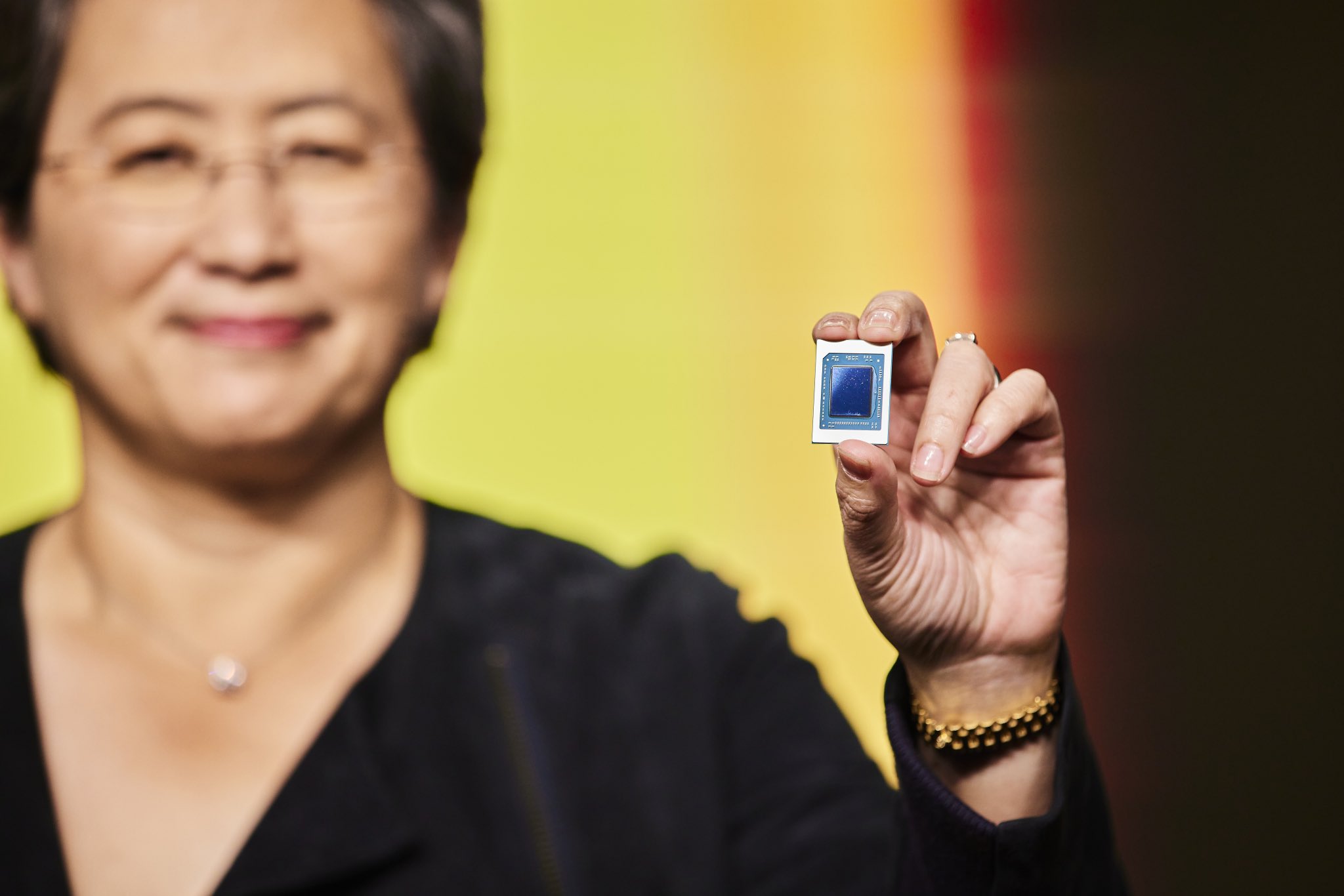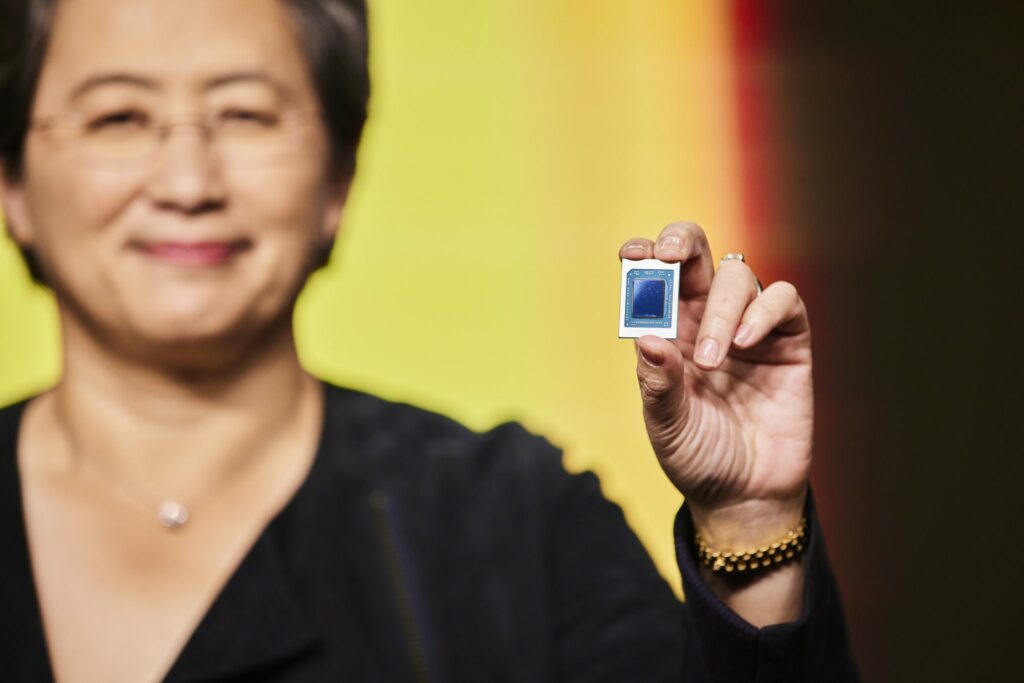 AMD's announcements at CES were primarily focused on gaming, better battery life while gaming, better power efficiency while gaming, and more gaming. Before coming to the current announcements, there's a lot to talk about in the upcoming Ryzen technology. AMD teased its forthcoming Ryzen 7000 series of desktop CPUs based on the Zen 4 architecture.
Zen 4 means processors built on TSMC's 5nm manufacturing process, and these chips will have AMD's 3D-Stacking technology's dual caches. The AMD Zen 4 chips could level up its game by a significant margin, leaving Intel behind. AMD's President Lisa Su promised that Zen 4 would arrive in the second half of 2022.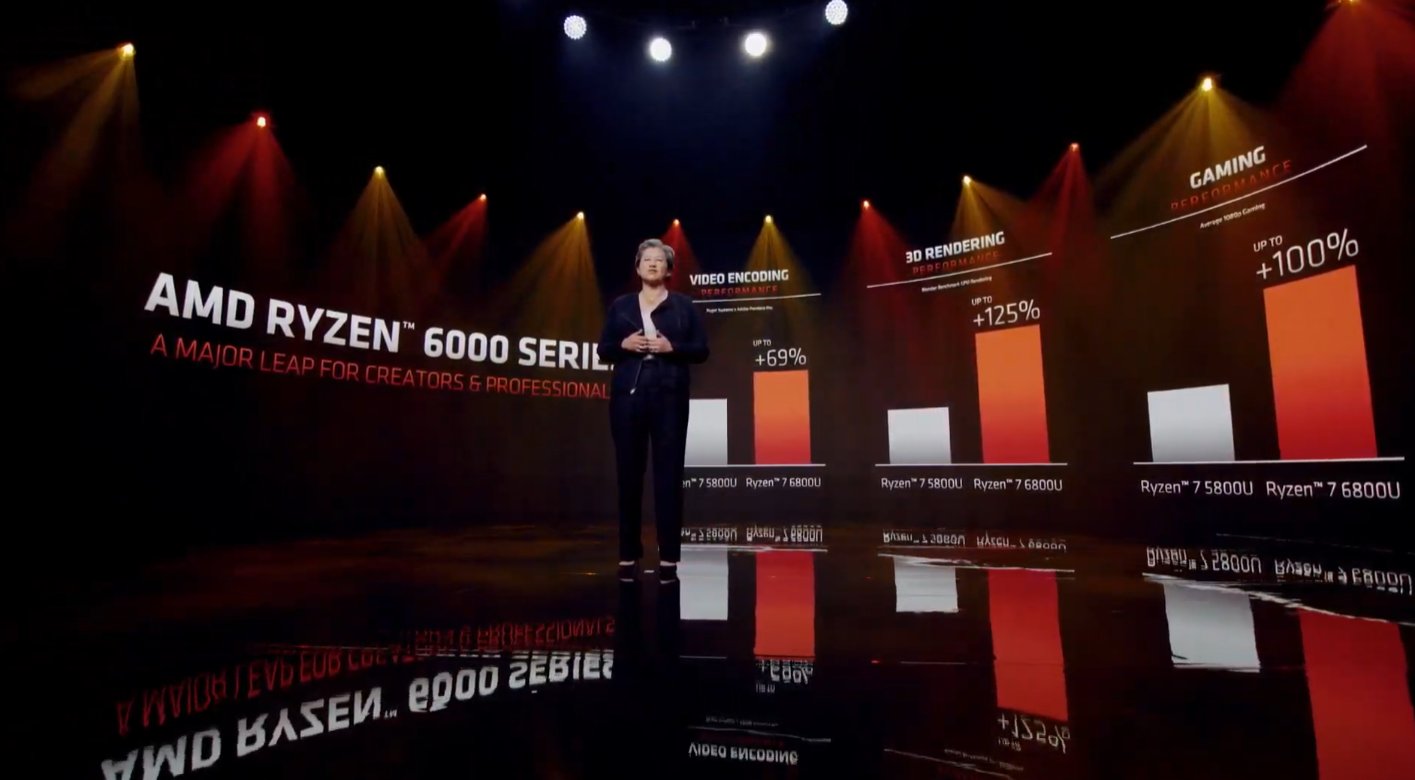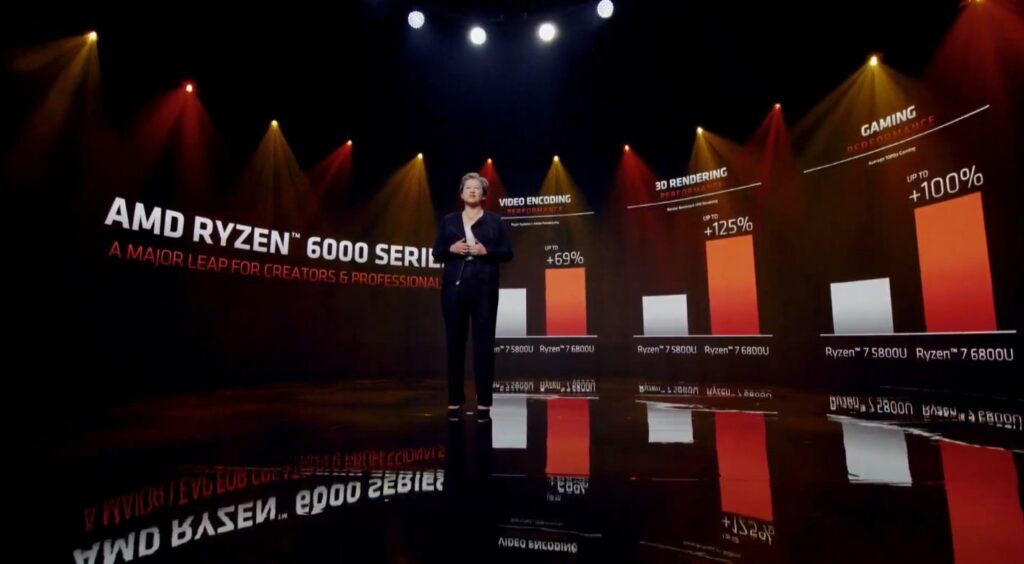 The recent launches include the Ryzen 6000 series of processors based on the Zen 3+ architecture. Likewise, these come with newer RDNA 2-based integrated GPUs. Ryzen mobile processors come in the same flavors, including some U-series options, H-series options, and HS or HX-series.
The Ryzen 9 6980HX and 6980HS can hit 5GHz boost clock frequency, a first in the current market.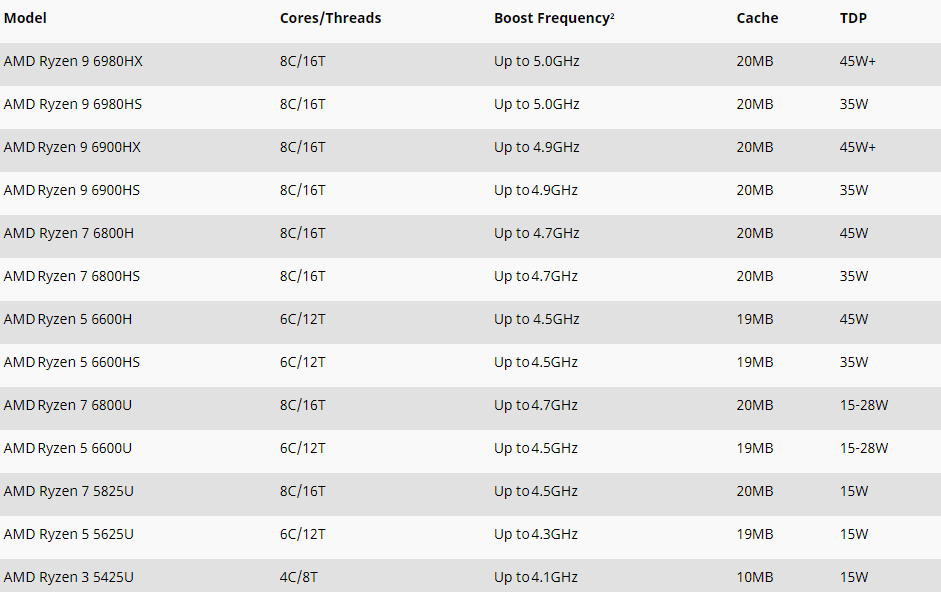 Another significant announcement includes USB 4, letting AMD-based systems have a Thunderbolt port. USB 4 has a bandwidth of up to 40Gbps, introducing more AMD platform possibilities. Other announcements include new mobile GPUs, cheaper discrete GPU cards, etc.
Finally, AMD integrated the Microsoft Pluton chip into its Ryzen 6000 processors, beating Intel and Qualcomm. Pluton blocks new and emerging attack vendors, which increases overall security. Essentially, Pluton is an upgraded version of the Trusted Platform Module (TPM) required by Windows 11.