Computex 2019 has kicked off and Intel has unveiled details about its first 10nm commercial processors — Ice Lake processors. The new Ice Lake processors retain the same number of cores and threads as its 8th-gen processors, but Intel says that the 10th-gen core chip brings 18% increase in instruction per cycle (IPC) over its predecessor Skylake processors.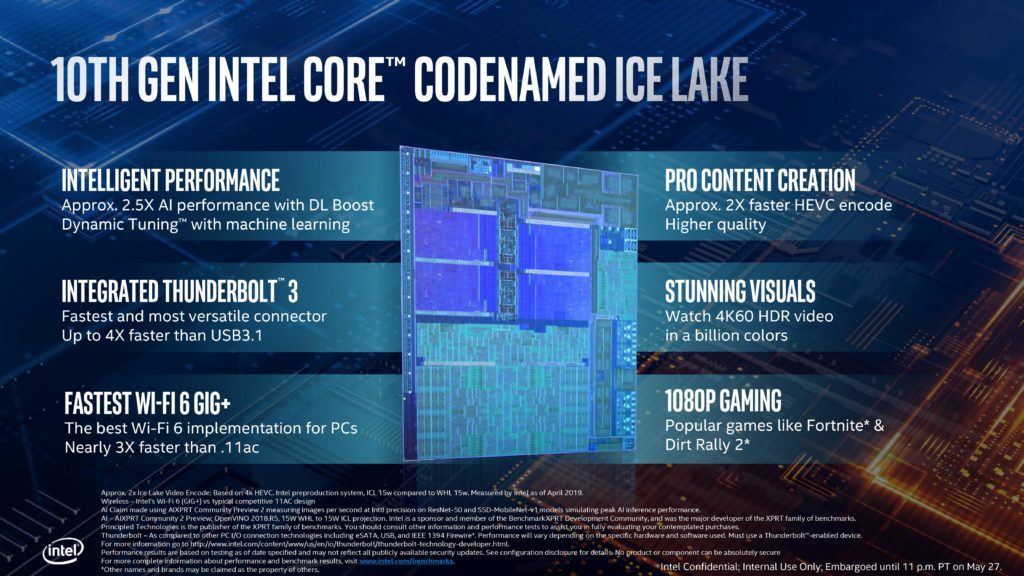 Improvements in Graphics, AI & Wi-Fi 6 Support
Apart from bringing improvements in IPC, Ice Lake processors also boost graphics performance by 2x, thanks to the new Gen11 graphics engine. Intel has also focused on AI improvements with the new performance as the new chips bring a 2.5x performance boost to AI workload over Skylake.
10nm Ice Lake processors support Wi-Fi 6 with gigabit speeds and is nearly 3 times faster than .11ac. Thunderbolt 3 has also been integrated into the processors.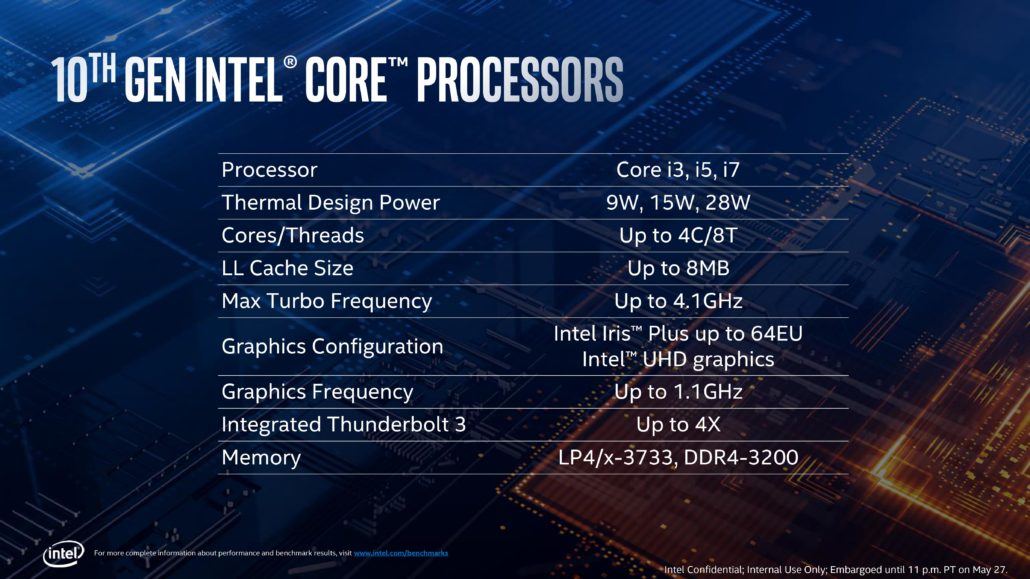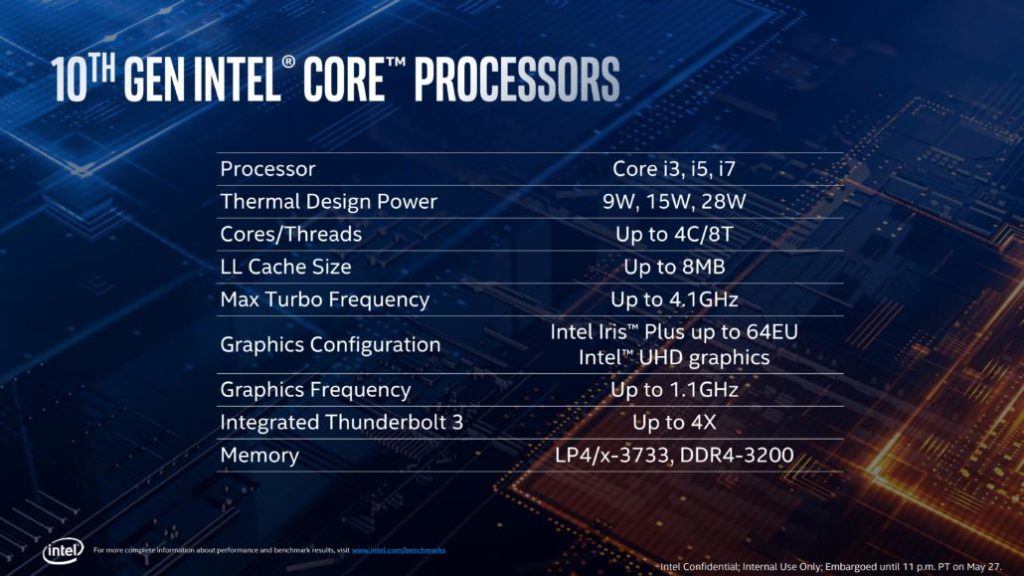 Intel has not disclosed the details about individual chips, but it is evident from the provided information that Ice Lake processors will be offered as Core i3, i5, and i7 chips.
Less Turbo Boost Speed
Intel has cut short the turbo boost speed to 4.1 GHz which is less than Whiskey Lake processors (4.6 GHz), but the chipmaker company says that a new and improved turbo management method will compensate for the reduced speed.
Intel's Ice Lake processors will be shipped in June this year, as revealed by the company earlier this month. Intel has also announced 9th-gen Intel Core VPro processors for desktop and mobile.