One month after the announcement, the Preview of Microsoft's Edge Chromium browser is now available for Ubuntu, Fedora, and OpenSUSE, and here's how you can install it. For starters, Edge Chromium, unlike Microsoft's Internet Explorer or Edge, is based on Chromium and is already available on Windows, Android, iOS, and macOS devices.
However, if you're rocking an Arch-based distro or Arch Linux itself and feeling left out, here's how you can install Edge Chromium on the same. For this tutorial, I'll be using Arch-based Manjaro Linux.
Install Edge Chromium on Arch
Ensure that you have at least 300MB of free disk space before proceeding.
Clone the Repository to install Edge Chromium on Arch

Head over to the official package page by clicking here and clone the repository by entering the command git clone https://aur.archlinux.org/microsoft-edge-dev.git in the terminal.

cd into the downloaded file

Enter into the directory using cd microsoft-edge-dev and then type the command makepkg -si.

Encountered an error?

If you encounter an error, install base-devel by the command sudo pacman -S base-devel; be patient as it might take a while to install. After the installation is done, re-enter the command makepkg -si and hit enter.

Be patient.

You might need to type Y twice or thrice and wait until the Edge Chromium on Arch installation finishes.
Welcome to Edge Chromium! This preview and Edge Chromium on Arch installation guide is especially for developers who want to test apps and sites on Linux.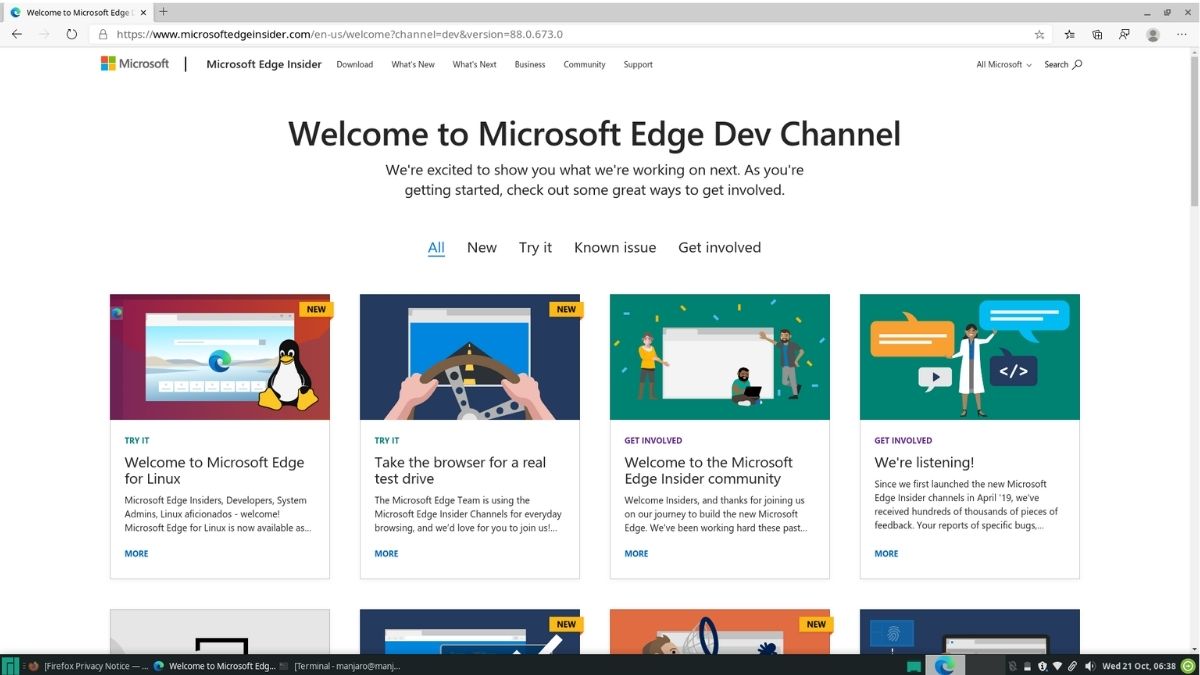 As this is one of the earlier versions, you may miss out on end-features like signing into Microsoft Edge via Microsoft Account. Do let us know if you face issue(s) with Edge Chromium on Arch installation and we'll get back to you as soon as possible.