Popular photo-sharing app Instagram seems to be planning a new feature that could help you manage multiple Instagram accounts with ease.
According to a tip-off by leakster Ishan Agarwal via TechCrunch, the alpha code of Instagram suggests that the Main Account feature is likely to be introduced, allowing you to log in just once for all the Instagram accounts you have.
If this feature makes its way to Instagram, all the accounts will be linked to the Main Account and you will be required to have one password and username for multiple Instagram accounts, making access to the accounts fast and easy.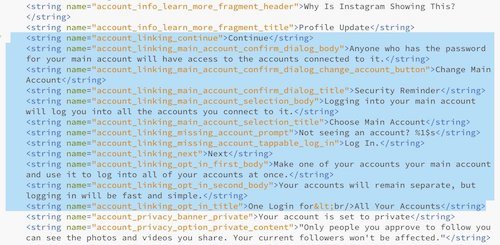 Just as a reminder, all the accounts will remain separate entities, and only the process to access them will become convenient and simple.
Additionally, you will be able to link various other social media accounts with Instagram prior to logging into them, much like Facebook's sign-in feature which lets you log into other third-party apps.
However, there is no official word on the part of Instagram and it remains unknown whether or not the feature sees the light of day.
If at all we get this new option, it could act as a way for Instagram to expand its user base even more.
Would you like a single login ability on Instagram? Let us know in the comments section below!