Privacy and security issues are some of the growing concerns when it comes to social media. Considering the number of accounts that are getting hacked, most social media websites have implemented features like two-factor authentication and one-time passwords to secure users' accounts.
One of the popular social media apps, Instagram, posted today that they're launching Security Checkup. Let's have a brief look at what it is and how it works.
Instagram Security Checkup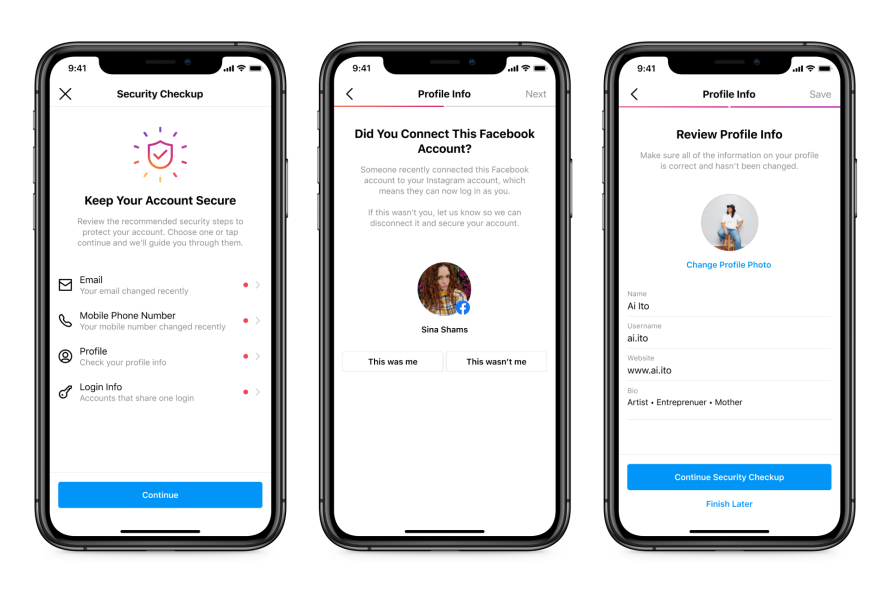 According to the post, Security Checkup on Instagram guides people whose accounts may have been hacked, with a step-by-step process. From the screenshots, the feature will ask you to review account details like.
Your Email
Phone number
Profile info
Login Info
The profile info asks if you connected Instagram to your Facebook account by displaying your Facebook profile. After that, you'll be asked to review your details like Name, Username, Website, and Bio.
The app has introduced features like two-factor authentication and email and phone number verification to make the platform secure in the past few years. This will definitely help people stay secure on the platform and act as soon as they notice unusual activity. However, by no means does it make your account 100% secure. Hence, make sure you keep strong passwords and store them in safe places.
What are your thoughts on the Instagram Security Checkup feature? Let us know in the comments section below.