Instagram has finally added voice messaging feature to Direct messages section. This feature will allow users to record and send audio messages in private and group chats.
You can record messages up to one minute long by holding down the microphone button. On releasing the button, the message will be sent automatically.
In case you aren't sure about sending the voice message or wish to re-record it, just slide your finger towards the trash can button to delete it.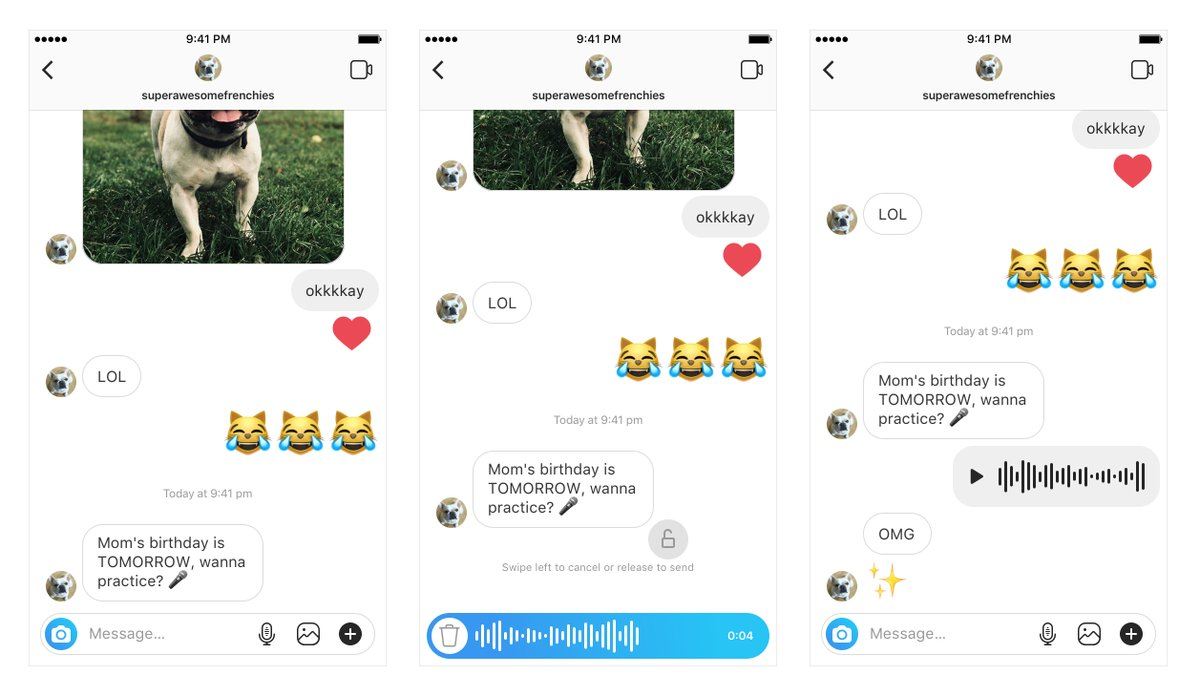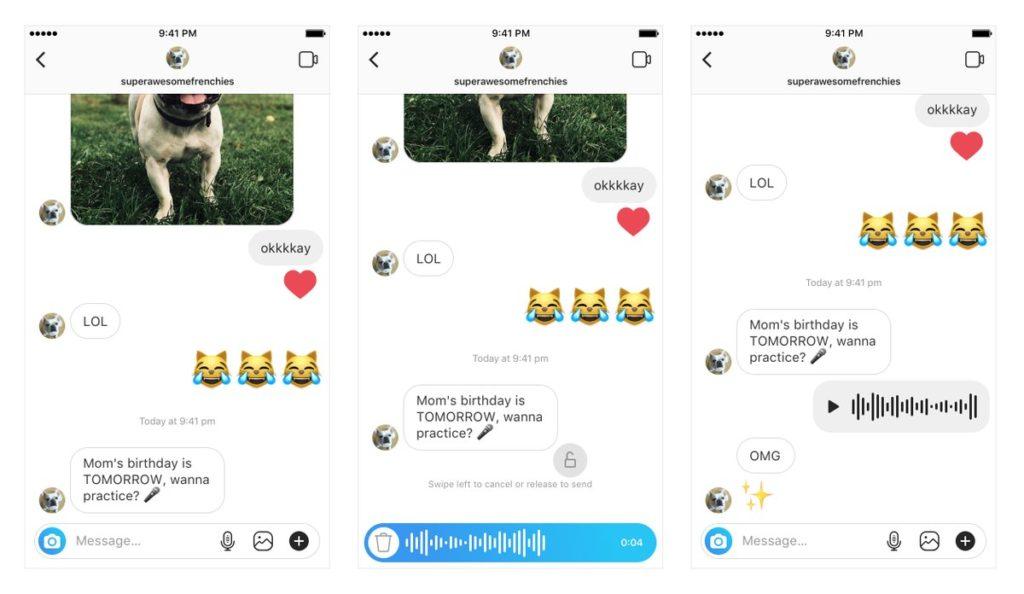 As you can see, the working of Instagram's voice message feature is quite similar to Whatsapp, iMessage and other such chatting apps. This update is rolling out now for iOS and Android.
But Instagram has arrived quite late with the feature as its parent company Facebook introduced the same in its Messager platform years ago.
Voice chats are quickly becoming the more preferred way of communication in apps like Whatsapp and WeChat. So Instagram's voice message feature will most likely be welcomed by many users.
But again, this could also mark the end of Instagram as it gets cluttered with the addition of features from Facebook and loses its own charm.