After a long wait, vector graphic editor Inkscape has released a new points version of the current stable 0.92 series. Accompanying the same, the first release candidate for the upcoming Inkscape 1.0 has also arrived.
The new version of Inkscape 0.92.5 includes mostly bug fixes such as running Python extensions with Python 3 and availing globally installed Fonts on Windows 10. Meanwhile, Inkscape 1.0rc-1 rolls with better performance, new features, and a native macOS app. So, let's see all the new improvements in detail.
Inkscape Is "Not" A Photo Editor
If you're confused between the free and open-source Inkscape and GIMP (GNU Image Manipulation Program), let me clarify the facts.
GIMP is a cross-platform image editing software based on raster/bitmap graphics. You can think of it more as an alternative to Adobe Photoshop used for editing and effects to photographs.
On the other hand, Inkscape is a cross-platform vector graphics editor based on SVG/vector graphics. You can think of it more as an alternative to CorelDraw or Adobe Illustrator used for a logo or precise design. However, it also supports raster/bitmap graphics with basic tweaking tools.
Inkscape 0.92.5 And 1.0rc-1: What's New?
Here is the list of new improvements and bug fixes for 0.92.5:
Python 2 and 3 compatible extensions
Removing the 'Save as…' > 'Cairo PNG' export option
GTK2 theme support for snap packages
font preview with limited size
Removing the GCodetools update check
Removing spell-checking dialog (in case there is no spell checker library)
Several crash fixes
For a complete list of fixes, check out the commit history here.
Moving to v1.0-rc1, which includes the most important updates for macOS. v1.0 is available as a native macOS app that integrates better with macOS and works with high-resolution screens. Now, you also don't require third-party tool XQuartz. Furthermore, it has a standard Mac-style menu bar with retina resolution and command (⌘) key support.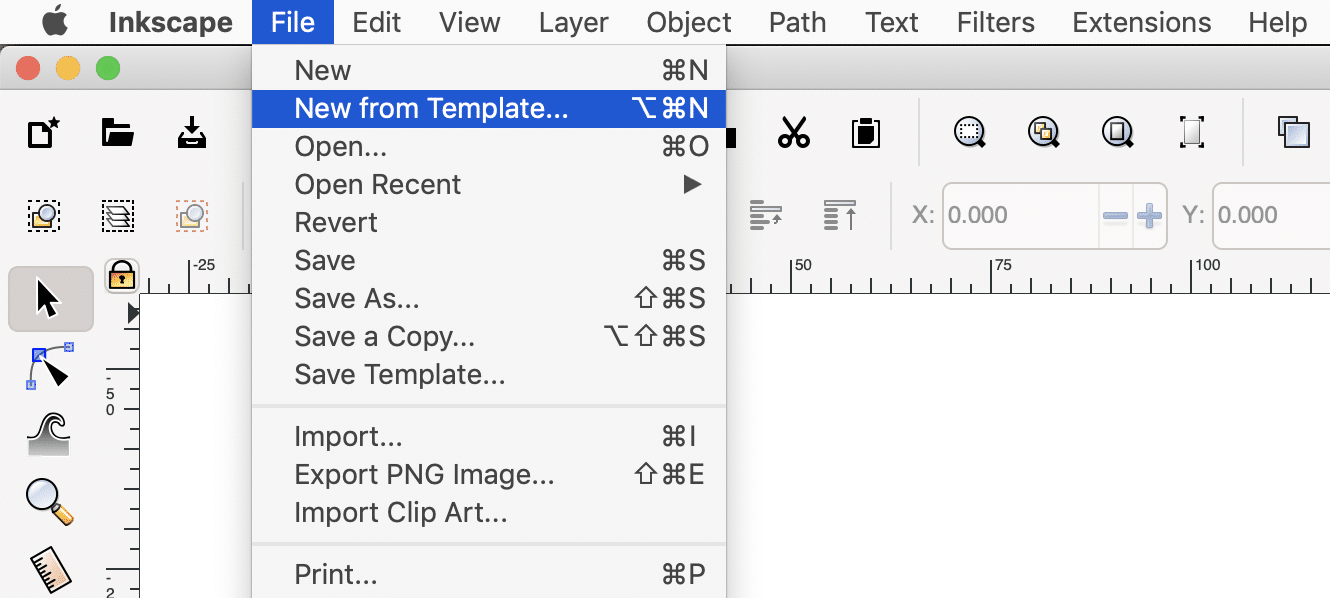 Here I'm listing the notable key features of Inskcap 1.0:
Theming support and new customization options
Better HiDPI (high resolution) screen support
Canvas rotation and mirroring
On-Canvas alignment of objects
PowerPencil for drawing editable and variable-width strokes
New PNG export options
Much improved text line-height settings
Python 3 support for extensions
For complete details about the upcoming Inkscape 1.0, you can read the official wiki notes here.
How To Download And Install?
You can download the Inkscape 0.92.5 from here. However, 0.92.5 is not available for macOS. So, if you want to use Inkscape on macOS, you need to download the release candidate of Inkscape 1.0. v1.0rc1 is available for all platforms here.