With over 16 years of heavy development, the open-source graphics editor Inkscape has finally hit a milestone with the release of version 1.0. Inkscape 1.0 packs high performance, new features and toolset, HiDPI support, and a native macOS application.
Back in 2003, Inkscape released its initial version and then reached 1.0 by rolling out the release candidate last month. However, the last three years of Inkscape development have been mostly about improving the stability of the open-source graphics editor.
Over the years, Inkscape has become a robust alternative to proprietary vector graphics editors such as CorelDraw or Adobe Illustrator.
Here's what you get with Inkscape 1.0:
No More XQuartz On macOS
If you have used Inkscape on macOS, you may know that you require a third-party tool called XQuartz to run Inkscape. With v1.0, you no longer require any additional tool to use Inkscape on macOS. All thanks to a native Inkscape macOS app that integrates better to work with high-resolution screens and give full macOS support.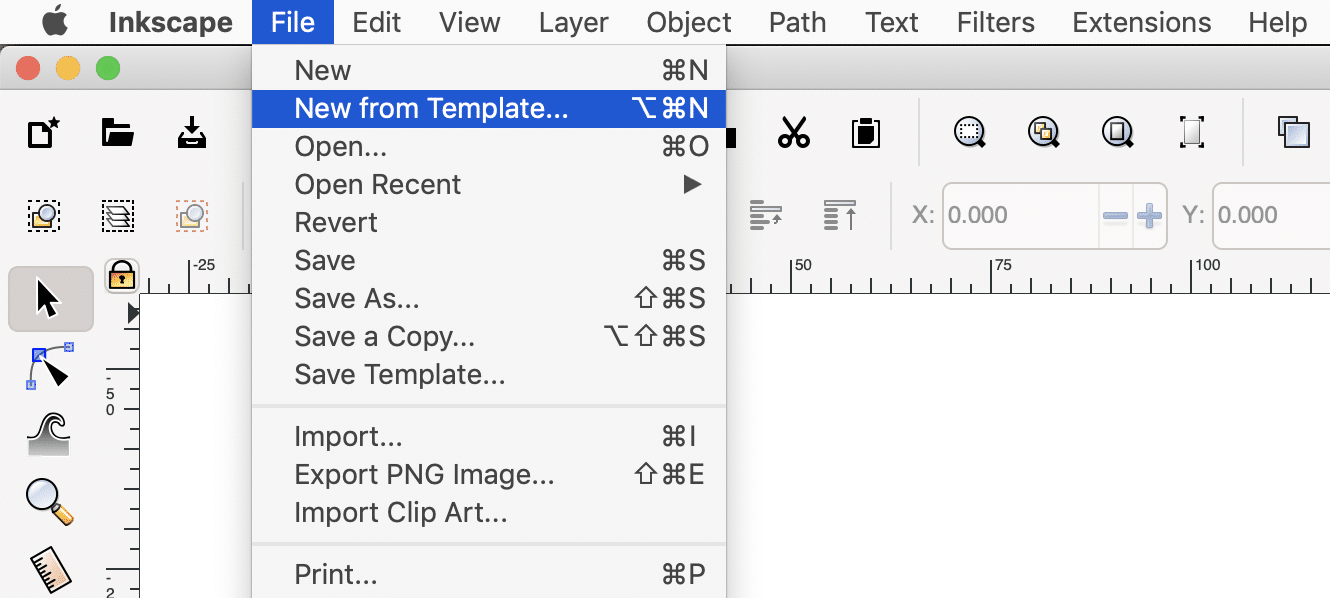 Furthermore, it also has a standard Mac-style menu bar with support for Retina display and command (⌘) key. However, the latest version 1.0 is still a 'preview' release for macOS, as additional improvements are yet to come in the next stable point version.
New Tools Enhancements
The latest v1.0 also extends the usability of existing toolsets by adding new features to it. For instance, drawing lines with arbitrary starting angles using Bezier tool, adding dot feature in calligraphy tool, and an option of erasing various types of elements as a clip in Eraser.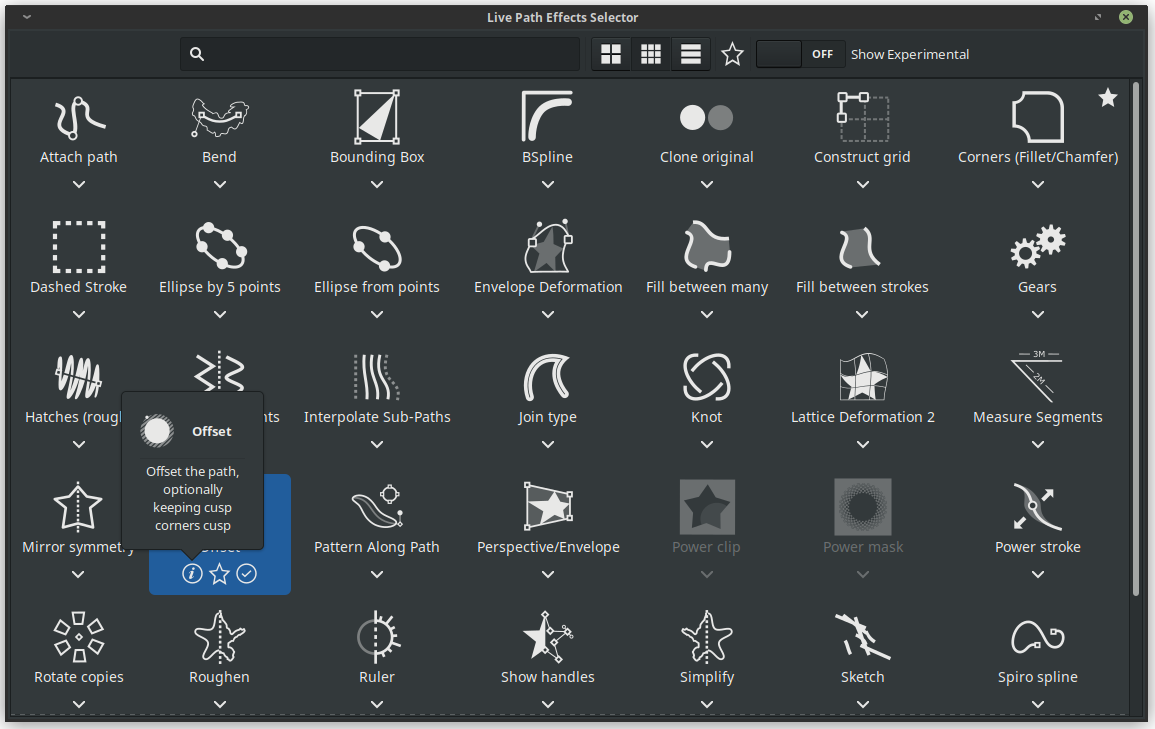 The Live Path Effect tool selector now also has a redesigned and reorganized dialog with more new features and descriptions. For instance, you can enable pressure sensitivity by using the Powerstroke Live Path Effect (LPE).
Interactive User Interface
Inkscape 1.0 features an extension to create interactive mockups and simulate user interaction with an app in the web browser. It allows you to showcase your art to clients with a working demo.
Additionally, you can also customize the user interface of Inkscape 1.0 using several pre-installed themes. For instance, you can give Inkscape a dark or bright interface with customized single-color icons or a newly-designed multicolor icon set.
Other Features of Inkscape 1.0
Here, I'm listing the other notable key features of Inkscape 1.0:
Coordinate origin in the top left corner by default
Canvas rotation and mirroring
On-Canvas alignment of objects
Split view and X-Ray modes
New PNG export options
Integrated centerline tracing for vectorization of line drawings
Searchable Symbols dialog
Faster grouping/ungrouping
Much improved text line-height settings
Python 3 support for extensions
Over 20 languages translation
If you want to know about the features in detail, I would suggest you read the official wiki page of Inkscape 1.0 here.
Lastly, if you want to try Inkscape 1.0 right now, download it for your respective platform from the official site here.