Following a major milestone with the release of version 1.0 back in May, the open-source and cross-platform graphics editor Inkscape has a new point version 1.0.1 release.
The latest release includes several fixes for bugs, tools, and crashes reported in Inkscape 1.0. Additionally, Inkscape 1.0.1 also ships some new experimental features along with translation updates for supported languages.
Inkscape 1.0.1: What's New?
With v1.0.1, the Selectors and CSS dialog is now available from the Object menu, which was hidden and experimental in Inkscape 1.0.
This means you can now add, edit, and remove the CSS stylesheet for the document and select all objects belonging to a specific class using the new dialog.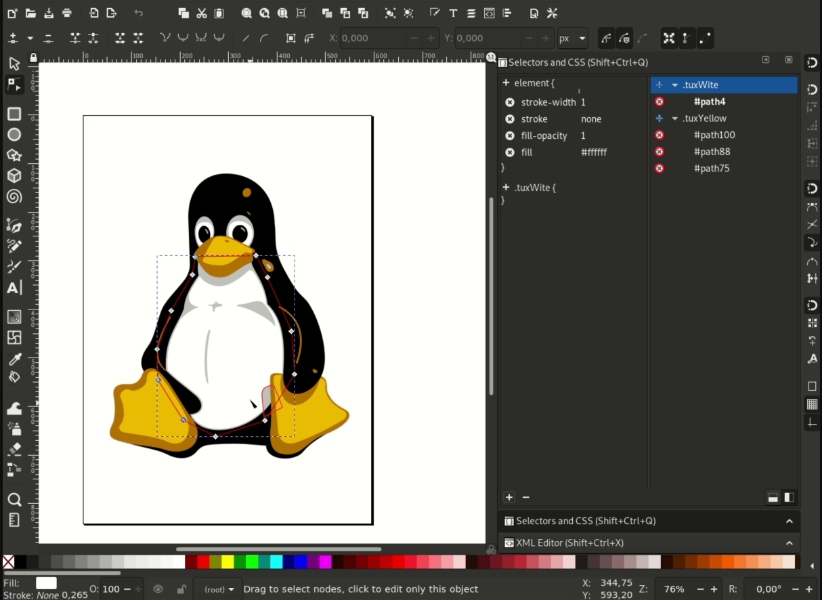 Inkscape now also has a new Color > List All extension that lists all colors used in a document and also indicates the number of times it is used.
The new features in Inkscape 1.0.1, which are labeled 'experimental,' include Scribus PDF export extension. It is now available as one of the many export formats in the 'Save as' and 'Save a Copy' dialogs.
Using the Scribus extension, you can get the correct and color-managed CMYK PDF file with text converted to curves corresponding to drawing in Inkscape.
Speaking of crash and bug fixes, Inkscape 1.0.1 also comes with the following improvements:
AppImage now comes with Python 3.8
Snap packaged version of Inkscape now finds all installed fonts
Zooming no longer causes artifacts
The zoom correction factor no longer depends on the display unit
LPE selection dialog looks better now with some desktop themes
More stable Live Path Effects (LPEs)
For complete details, you can read the official release note of Inkscape 1.0.1.
Now, if you wish to try the latest version of this open source graphic editor, you can download Inkscape 1.0.1 from here. However, v1.0.1 is only available for Linux and Windows platforms, and it will arrive for macOS very soon.