I
f India's dream of a Hyperloop turns out to be real, it would be the fastest mode of transportation in the country.
The US-based Hyperloop Transportation Technologies (HTT) has signed a MoU with the Andhra Pradesh Economic Development Board (APEDB).
A consequence of the memorandum would be an ultra-high speed transportation system between the city centers of Amravati and Vijayawada in the state of Andra Pradesh.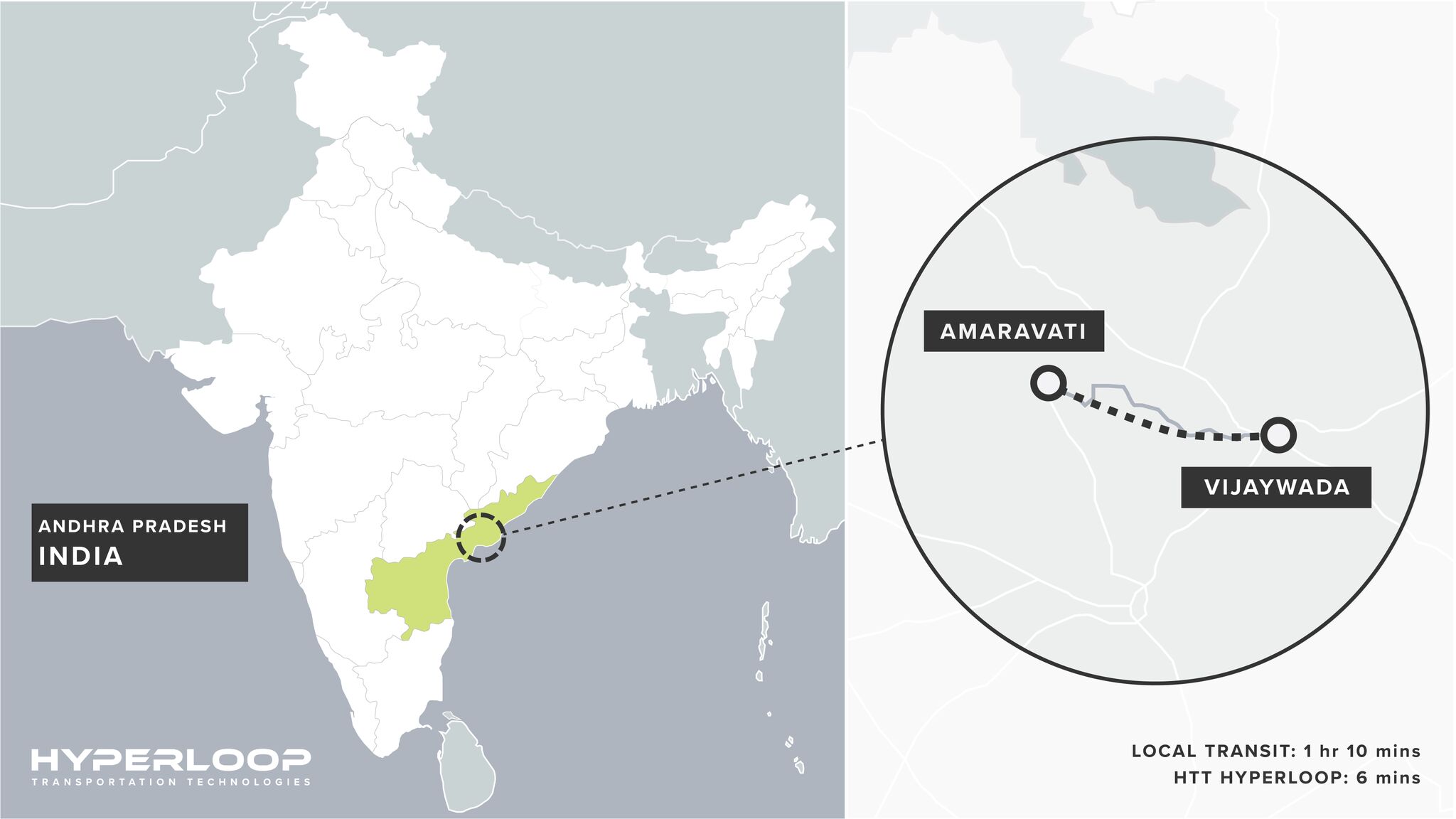 If the ambitious project comes to fruition, it will leave the two cities only 6 minutes apart. For a reference, the distance by road is around 43 km which roughly translates to a 1-hour drive.
The funding for the project would be sourced through private investors as part of a Public Private Partnership (PPP), which will also create around 2,500 jobs.
APEDB's chief executive Krishan Kishore told Economic Times that "the project will involve little over $200 million of investment and take a year or so to complete it once all the approvals and Right of Way were in place."
During the 6-month first phase, starting October this year, HTT will focus on the feasibility of the project. It'll be looking for the appropriate route for the Hyperloop tube while also identifying pertinent stakeholders in the region, according to a press release. Project's Phase 2 would witness the construction of India's first Hyperloop built by HTT.
Hyperloop Transportation Technologies is one of the two companies working on the concept of Hyperloop which was initially proposed by Elon Musk.
India isn't the first stone unturned by HTT while finding potential Hyperloop markets. The company, with more than 800 members, is working to bring the ultra-high speed transport system in other regions including Abu Dhabi, France, Indonesia, South Korea, California, etc.
What do you think about Hyperloop coming to India? Drop your thoughts and feedback.