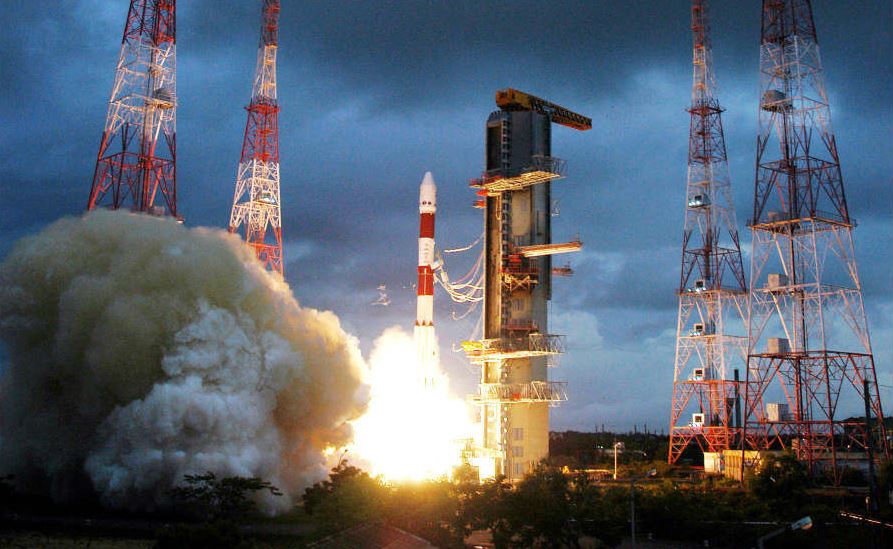 India, it seems is soon going to change its status from emerging power to advanced power, specializing in space technology. India's Mars Orbiter team has even won NSS Space Pioneer Award. Indian Polar Satellite Launch Vehicle (PSLV) is one of the world's most reliable launch vehicles. It has been used for many successful satellite launches including some historic ones like the recent Mars Orbiter Mission (MoM), Chandrayaan-1, Indian Regional Navigation Satellite (IRNSS) and many other foreign satellites.
I
n its latest mission, India's PSLV will be used by United Kingdom's 'five satellite set' for a ride into space. These satellites are built by Surrey Satellite Technology Limited. PSLV-C28, on July 10, will launch those satellites in which three of them weigh 447 kg each. These are the optical earth observation satellites (DMC3) and each one would be separated by 120-degree phase enabling them to take images of any target on Earth.
The payload will include two other satellites, a micro satellite and a nano satellite. The satellites will be launched into a Sun-synchronous Low Earth Orbit (LEO). With all these satellites, Indian PSLV-C28 will commercially launch its heaviest ever payload of 1,440 Kg into space. India has previously launched a French satellite SPOT-7 last year that weighed 712 Kg.
The satellites will be used for surveillance of the earth's resources and infrastructure. They will also give early warning for disasters and thus a quick emergency alert would be given to the possible affected areas.
Indian launch vehicles are increasingly being used by the foreign Space agencies. This shows the trust that Indian Space Research and Organization (ISRO) has garnered all over the world with its cutting-edge technology and cost effective launches. After India's highly appreciated Mars Orbiter Mission, ISRO has announced its Mars-2 Mission to be launched in 2018.
Must read: Mars Orbiter Mission by India.
Do you find our posts informative?? Let us know in comments below.
Image Credits: ISRO