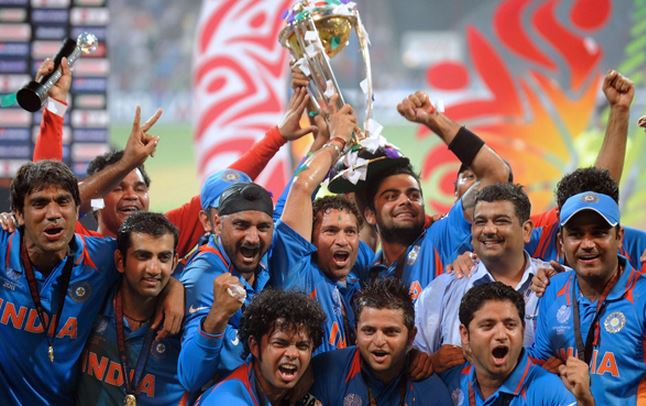 Finally, the Indian team for the Cricket World Cup 2015 has been announced by the selectors today. 2015 Cricket World Cup will be played in Australia-New Zealand. The Indian team will be the defending champions hoping to do win the world cup with a team full of experience and youth.
The Cricket World Cup will be starting from upcoming February 14. Lots of fans got disappointed by the exclusion of Yuvraj Singh who was the main factor behind last world cup win for the team India.
India's 15-member ICC World Cup 2015 squad #TeamIndia https://t.co/LioAjwL9mY

— BCCI (@BCCI) January 6, 2015
Know about some of the key players in the Indian squad for the ICC CWC – 2015:
Mahendra Singh Dhoni (C): The right-hand batsman and one of the most successful captains in the history of cricket is also going to play the role of wicket-keeper of Indian Cricket team.
Virat Kohli (V.C.): One of the most trustful batsmen in the Indian Cricket team is going to lead as Vice Captain in the world cup 2015.
Shikhar Dhawan: The left-handed batsman made his position clear in upcoming world cup with an overall average performance.
Suresh Raina: Left-handed batsman and a brilliant all-rounder is also going the be a part of Indian Cricket team.
Ravindra Jadeja: Another good all-rounder is going to serve his position in the final squad of 15 from India.
Rohit Sharma: This right-hand batsman holds record for most runs in a single inning. He served as Opening batsman from the Indian cricket team for a very long time.
Ajinkya Rahane: The Future of Indian Cricket as described by Rahul Dravid successfully made his place clear of the final team of 15 member in upcoming World Cup 2015.
Ishant Sharma: Right now he is the most experienced bowler in the Indian team.
The other players are: Ambati Rayudu, Bhuvneshwar Kumar, R Ashwin, Stuart Binny, Axar Patel, Umesh Yadav and Mohammad Shami.
The complete team is as follows: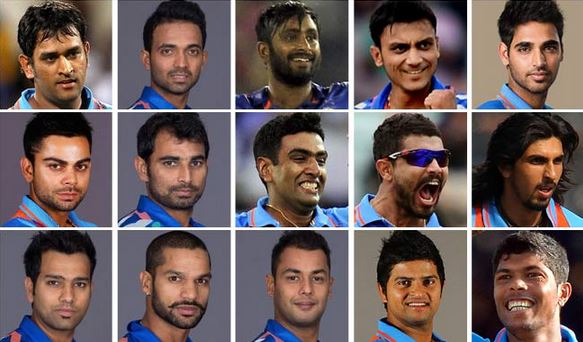 Indian squad for the ICC CWC – 2015
MS Dhoni (Captain), Virat Kohli, Shikhar Dhawan, Rohit Sharma, Ajinkya Rahane, Suresh Raina, Ambati Rayudu, Ravindra Jadeja, R Ashwin, Axar Patel, Bhuvneshwar Kumar, Ishant Sharma, Md. Shami, Stuart Binny, Umesh Yadav.
---