The cryptocurrency scenario in India is still obscure but the National Payment Corporation of India (NPCI) has announced a blockchain-based payment system called Vajra.
NPCI is leveraging the distributed ledger technology (DLT) to create a payment system that is easy to use and allows high speed and secure transactions at the same time.
Vajra blockchain payment system
Vajra is a closed ecosystem platform just like "an invite only" members club. This means that the blockchain network won't be accessible by random participants. The interested party would need to get registered by the network administrator to use the platform.
Vajra architecture consists of three nodes: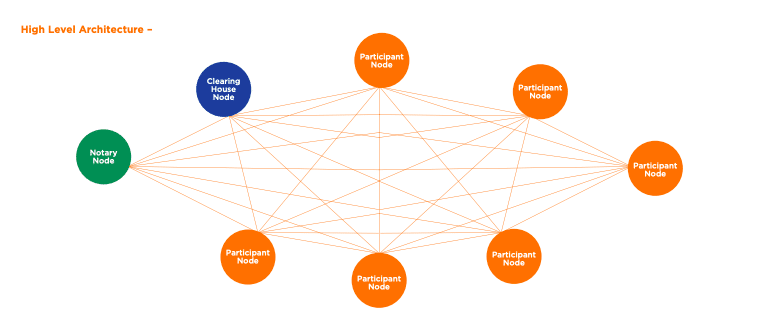 Clearing House Node– The admin node that has all the admin rights and is maintained by the NPCI. It facilitates the root-authority-signed TLS certificate from the network's permissions service to Participant nodes
Notary Node– Receives the transactions from the Clearing House Node and validates the transactions based on the Aadhar biometric authentications
Participant Node– These nodes can post, receive and view the transactions, and it can represent the banks too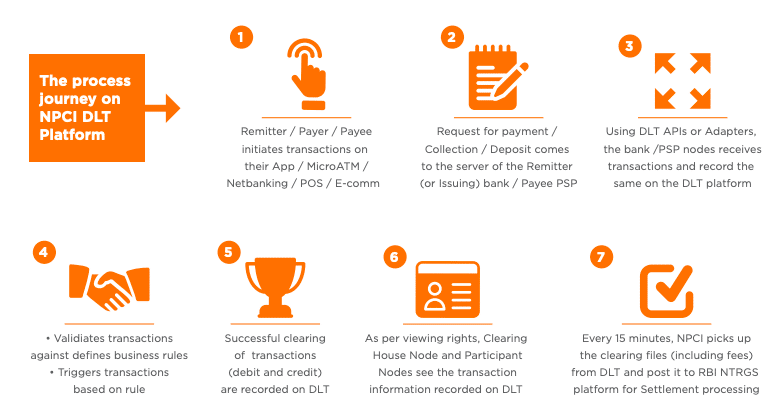 Features of Vajra
Vajra uses the DLT message for handling the communication between the nodes. All interactions with the external participants are authenticated by the nodes to make data access secure and risk-free.
The blockchain technology keeps all the transactions transparent. There are strict rules to add any new nodes and a list of protocols as well to ensure proper security and privacy of the nodes on Vajra.
The key goals of Vajra project is to bring a more data secure, transaction transparent and robust payment mechanism in the country.

Currenty, NCPI has 56 banks as shareholders in Vajra. It's supported by the likes of State Bank of India, Punjab National Bank, Canara Bank, Bank of Baroda, Union Bank of India, Bank of India, ICICI Bank, HDFC Bank, Citibank, and HSBC.
In the future, NCPI aims to support more banks to become "the best payment network globally."