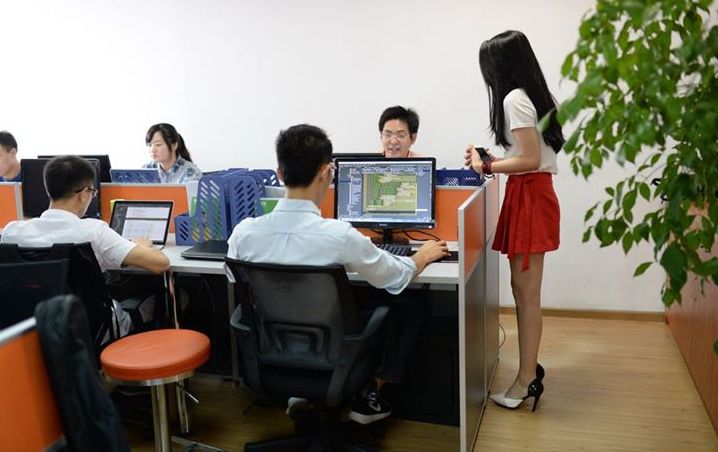 Short Bytes: Okay, read the headline once again. Yes, I typed correctly. The Internet companies in China are hiring "programming cheerleaders" to motivate their programmers. 
A
ccording to
Tech in Asia
: "Internet companies across China are embracing programming cheerleaders, pretty, talented girls that help create a fun work environment. Their job includes buying programmers' breakfast, chit chatting and playing ping-pong with them."
There isn't an exact number provided by Trending in China, but you can see in the pictures how a company has hired women to "motivate" male programmers.
Also Read: What Is Programming And Why You Should Learn To Code?
However, in the top-most picture, you can see that there's a woman programmer too, but the company didn't care to hire a male programming cheerleader.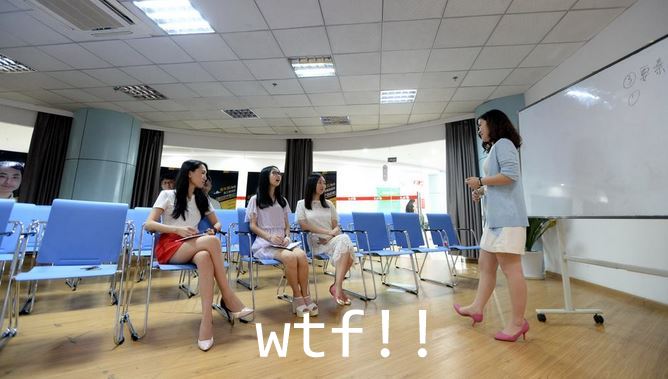 Well, things like this promoting sexism and prejudices at workplace continue to appear regularly. If this wasn't enough, read this excerpt from a blog writing the news with great interest and not mentioning the flagrant sexism and inequality in tech. A blog writes: "These pretty young things spend time in IT offices, and are tasked with keeping morale high and helping create a fun work environment."
The HR manager of an internet startup in China said that they hired three cheerleaders because their programmers are mostly male and they are pretty bad at socializing.
Well, programmers are glad (I suppose) and productivity is on the rise. So, who are we to raise concerns. Umm…okay, wtf!
Share your views in comments below.