If you think that Apple products are reliable and glitch-free, then you are right to some extent. One of the persistent issues faced by iPhone and Mac users is iMessages out of order. In the glitch, iMessages are displayed in wrong order and are hard to understand at times.
By using dr.fone-repair by Wondershare, you can get rid of this issue in a hassle-free manner. It is easy to use software offering much more than just the solution of flawed iMessages.
iMessages Out Of Order?
There could be many reasons as to why you are receiving iMessages out of order.  Many users have reported that they face this issue after updating their device to the latest software.
If you are also affected by it then you can follow the below-given tips for resolving the issue.
Force close your iMessage application by killing it from the recently opened app.
Restart your device. The age-old trick has worked for some users who were facing the problem of iMessages out of order.
Force restart your iPad/iPhone by holding the Home button and power button for 10 seconds. You will see that the Apple logo will appear on the screen after a few seconds.
Factory reset your phone by going to the General section in Settings. Before beginning the factory reset, ensure that you have a backup of all your data stored on your device as it will erase all content and settings.
You can try updating your iPhone or iPad to the latest software if you have not done so. Apple sometimes releases bug fixes in the updates which can help you overcome the issue.
If the steps given above have not helped, then you can try third-party tools to correct the problem. If you are thinking about a fail-safe tool which would not cause any harm to your data, then you can go with dr.fone-repair by Wondershare.
dr. fone- repair – Fix iMessages Out of Order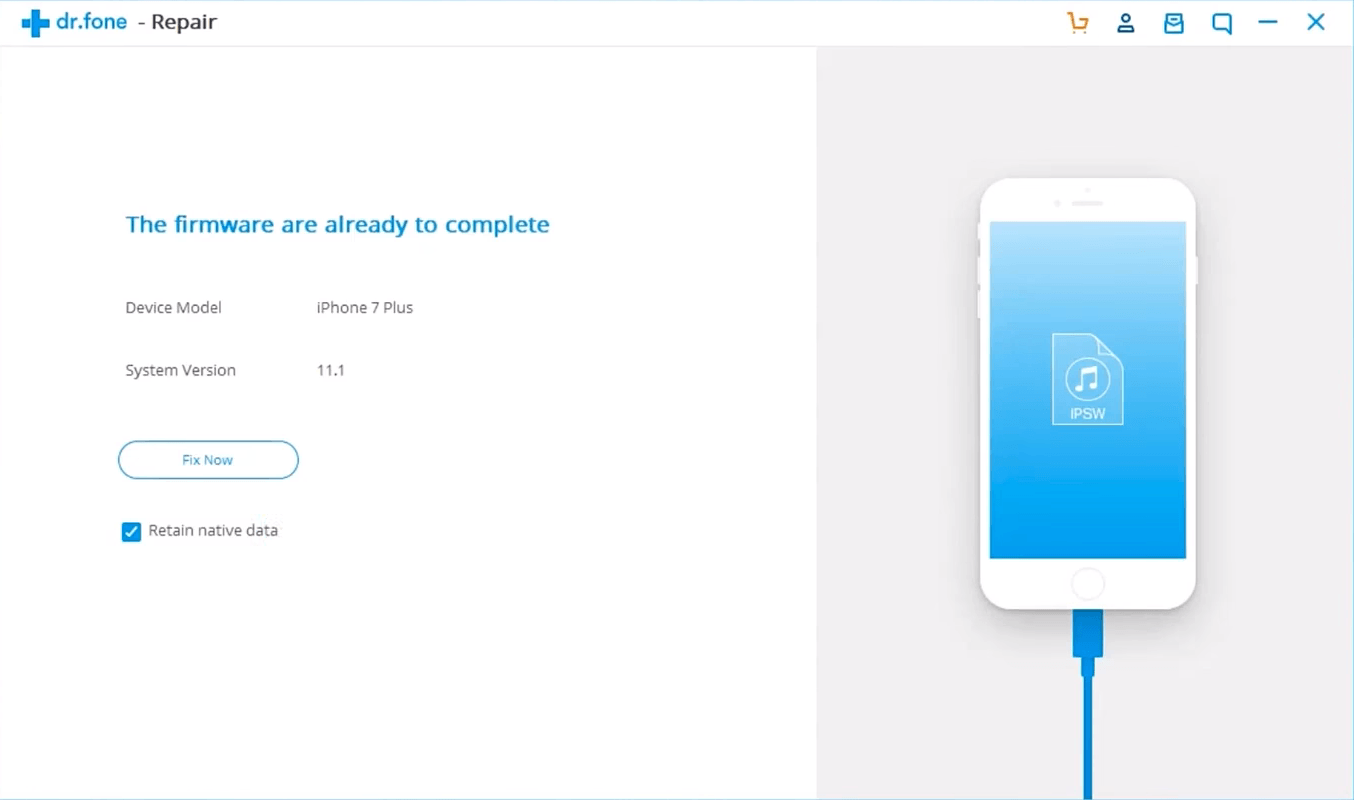 dr.fone-repair helps you get rid of the disoriented iMessages without compromising your data. With just one click, you can get your messages in an orderly manner. Not only it fixes iMessage issue but could also be helpful in other issues such as iPhone stuck on Apple logo, white Apple logo, black screen. Other commonly faced problems in iTunes and iPhones like error 4005, iTunes error 27, iTunes error 9, iPhone error 403, etc. can also be solved easily with the software without losing your precious data.
Features of dr.fone-repair
dr.fone-repair allows you to fix the commonly faced iOS issues with just one click. Some of the features of the software are
Automatically diagnosis and repairs iOS issues with hampering your data and saved settings on your device.
You just need to connect your device to PC and follow the onscreen instructions to repair. Anybody with a computer and some basic knowledge can operate.
Your device will be updated to the latest iOS version, and unlocked devices will be re-locked.
The software can repair all the models of iPhone, iPad and iPod Touch.
dr.fone-repair is fully compatible with the iOS 11 and also supports iOS 12 beta.
You can try the software for free as a feature-limited trial version is available. If you want to opt for all the features, then there are multiple purchase options are available. You can go for an individual license, family license, business license or customized license as per your convenience. Personal license for one year starts at $69.95. For downloading dr.fone- repair, you can visit this link.
We hope that you will be able to overcome iMessage out of order issue with our suggested steps and if everything else fails, you still have dr.fone – repair to fix things.
This article is sponsored by Wondershare!