One of Google Photos' biggest features is its search tool. Thanks to Google's excellent image search algorithm, you can type phrases such as meme, dog, alcohol, party, etc., in the search box and the app will come up with related photos and videos.
Google is now adding a nifty feature to its search tool that will make it even easier to find pictures of your friends and family.
The Google Photos Search tool, for those who don't know, allows you to find photos of a person as well. However, with the new Image filters, you will be able to further narrow down your search and will be able to find the exact photos that you were looking for.
How to use filters in Google Photos?
If you select a person under the People & Pets option below the Search box, Google Photos shows all the photos of that person.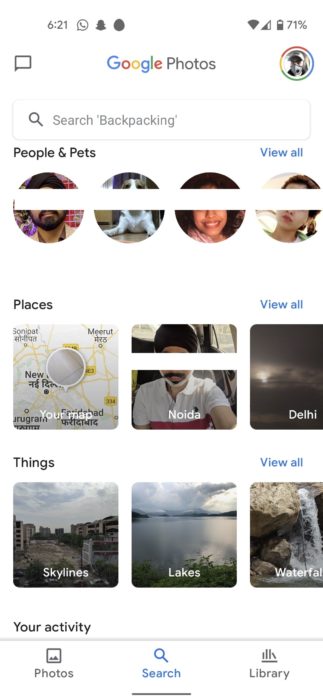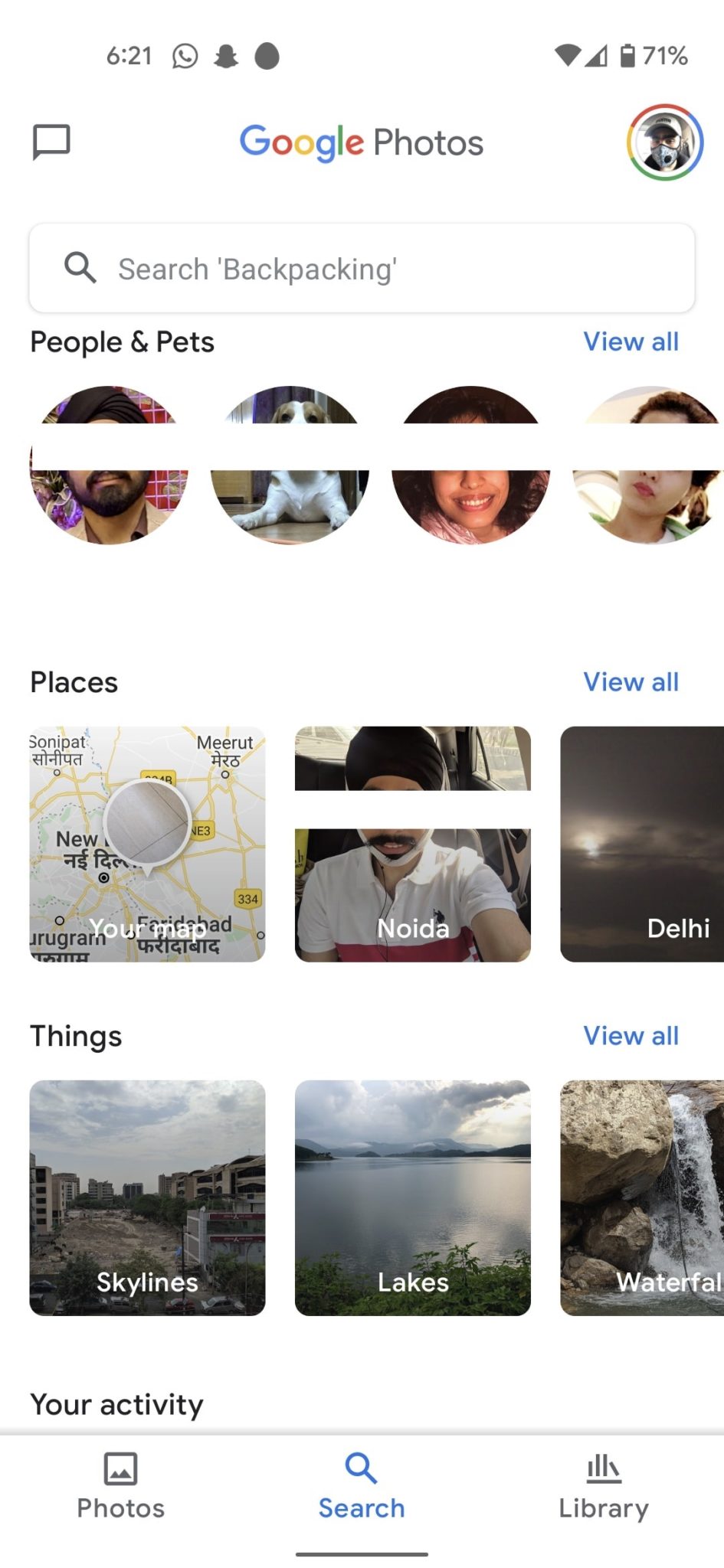 There, you will now find a new "Filter" option using which you can select the type of image. For instance, you can select Selfies to only see those type of photos of that person. The other categories in Google Photos image filters are — Favorites, videos, collages, animations, movies, creations, screenshots, archived, and motion photos.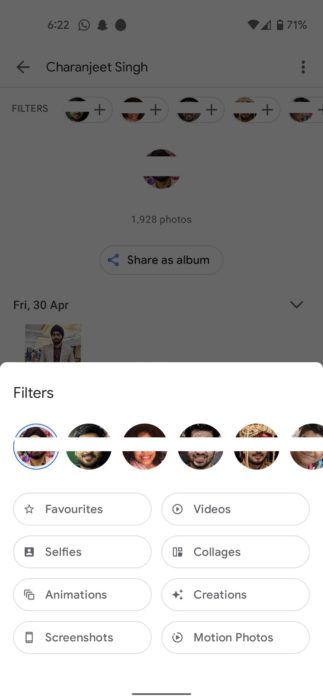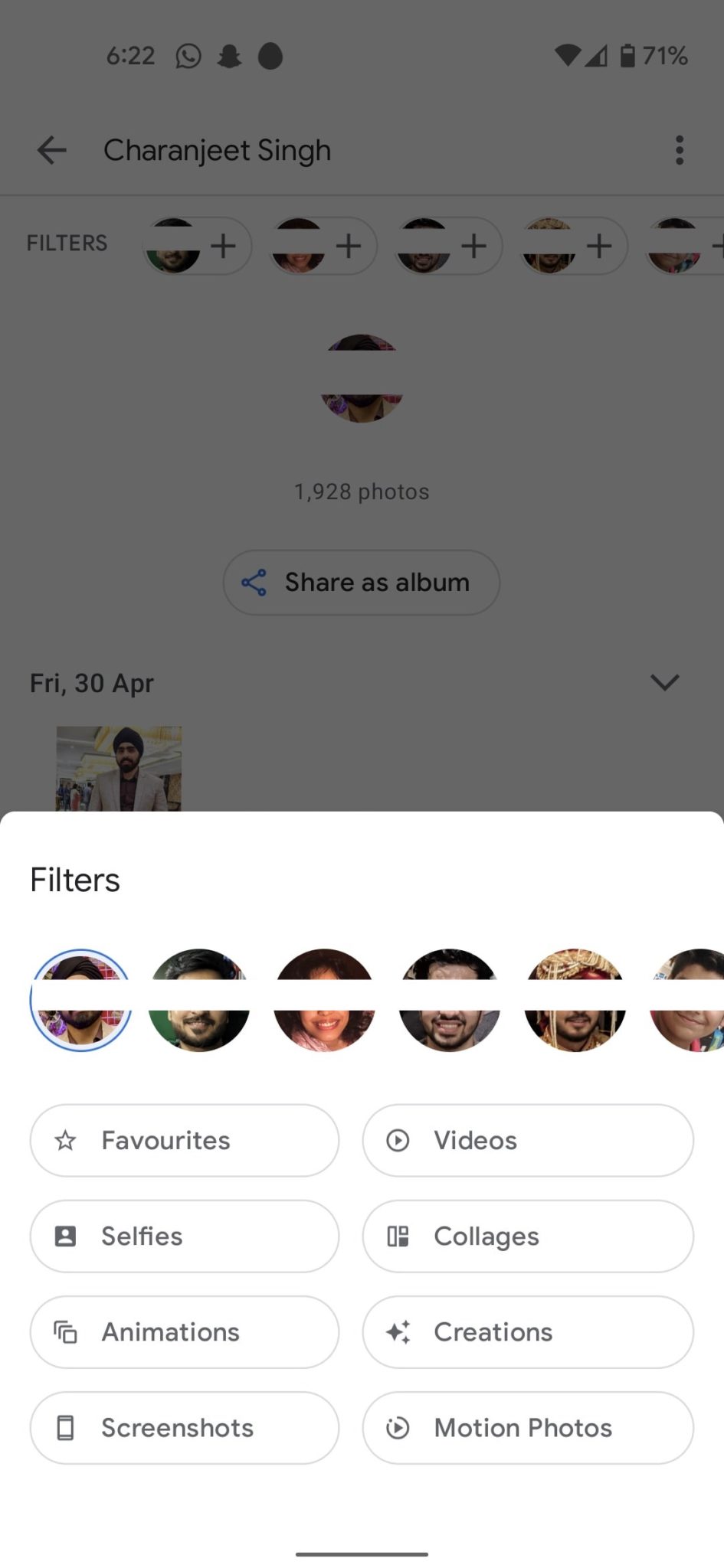 Next to the Filters option, you can add another person. Google will now show you photos in which both are present. The best part is you can keep applying filters unless you don't find the image that you are looking for.
Suppose you want to find an old video that features you and your two friends — Rajat and Hitesh. Select your name under People & Pets and add the two of your friends in the Filter row. Now, only the group photos featuring you, Rajat and Hitesh will appear.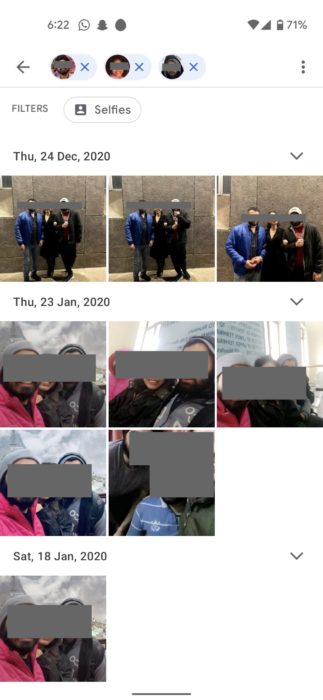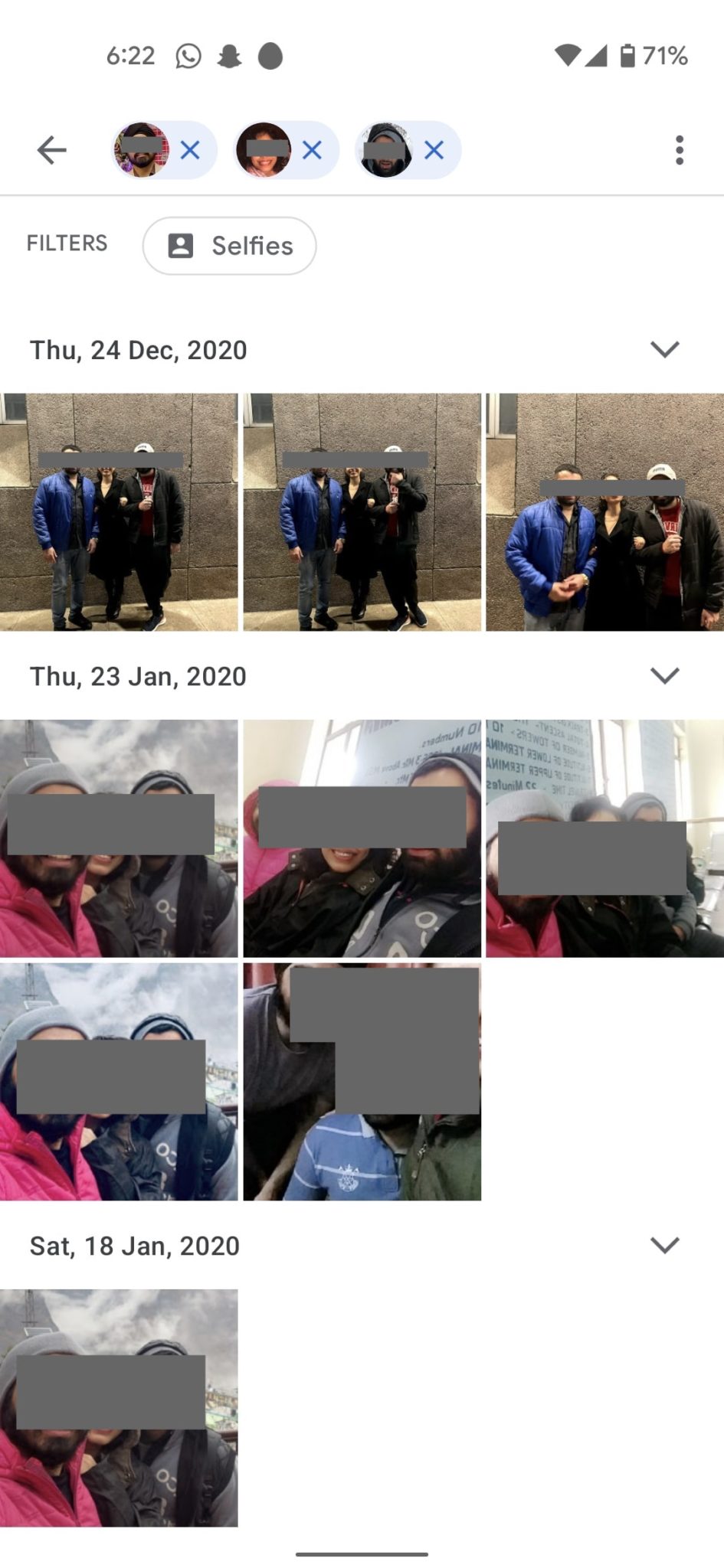 If you type, "Photos of me, Rajat and Hitesh" in the Search box, you will still be able to find the group photos that you're looking for. However, Google Photos image filters are useful in case Google fails to understand the text.
Since Google Photos is losing unlimited free storage starting in June 2021, many are planning to move to alternative storage services. However, the search tool and this new addition prove that Google Photos has much more to offer besides free backup.