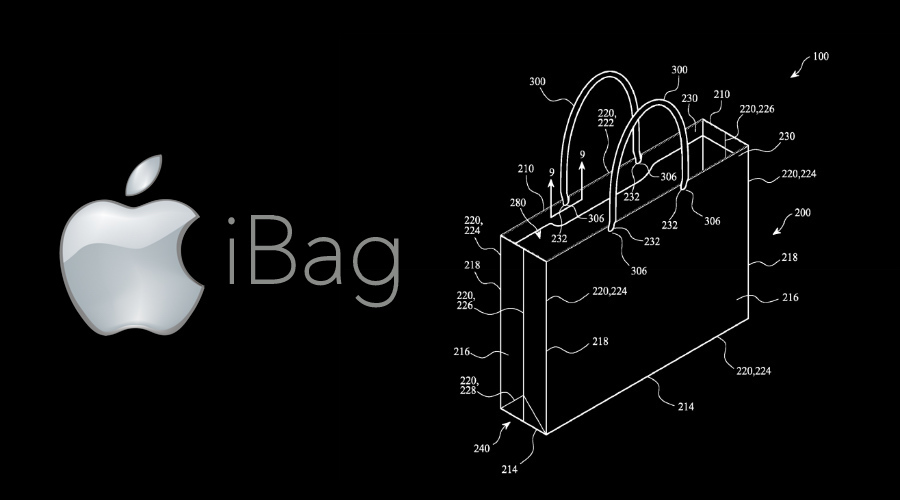 Short Bytes: Apple has patented a concept paper bag "formed of white solid bleached sulfate paper with at least 60% post-consumer content". The application of the paper bag, filed on March 7, 2016, was published on September 15 by the USPTO.
T
here is another
Apple patent
, "A paper bag is disclosed". It adds another "sophisticated" thing to Apple's fancy patent list. In the patent, Apple says "Bags are often used for containing items. For example, retail bags may be used to contain items purchased at a retail store."
I hope you all got to know some important piece of information for a utility that has been commonly used since the 19th century when an American schoolteacher Francis Wolle invented the first paper bag machine.
Anyways, Apple has the legacy of reinventing things like they have done with the staircase, and the audio interface. This time, they are in the process of reinventing the "paper bag". Apple's iconic paper bag is made up of recycled material and is primarily aimed for retail purpose.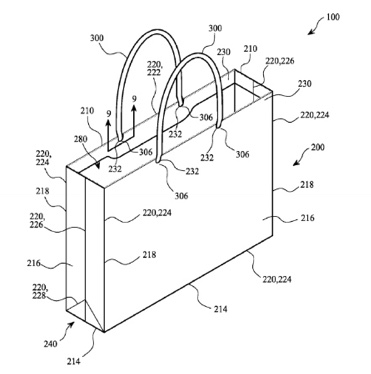 "Embodiments of the present invention include a paper bag that includes a bag container formed of white paper with at least 60% post-consumer content. The white paper may be formed of solid bleached sulfate. The bag may have a reinforcement insert adhered to its interior, which may extend across and strengthen a fold of the bag container."
The reinforcement inserts are because of the fact that Apple's paper bag contains more amount of post-consumer content which will contribute to making it weaker. However, the weight bearing capacity of the patented paper bag doesn't matter much because the company has been removing components from its devices making them lighter.
One thing I like about Apple is that they work hard on the aesthetics of their products. Let's see what the new paper bag looks like. I think I should call it iBag.
If you have something to add, tell us in the comments below.
Also Read: It's Confirmed: "Intel Inside" The New Apple iPhone 7