H
ere is another futuristic treat for the Indians. This time, it's from the house of Hyperloop One which is one of the most popular companies trying to realize Elon Musk's dreams.
Earlier, we told you about Hyperloop Transportation Technologies (HTT) finalizing a deal with the Andhra Pradesh state government to build a Hyperloop tunnel between Vijayawada and Amaravati cities. Now, it's the turn of Hyperloop One.
In an announcement made on Thursday, Hyperloop One has selected ten routes which would be built in different regions of the world where they plan to make real, working Hyperloop public transport systems.
These routes have been selected from proposals submitted by around 2,600 teams across the globe. Two out of the ten routes will be built in India.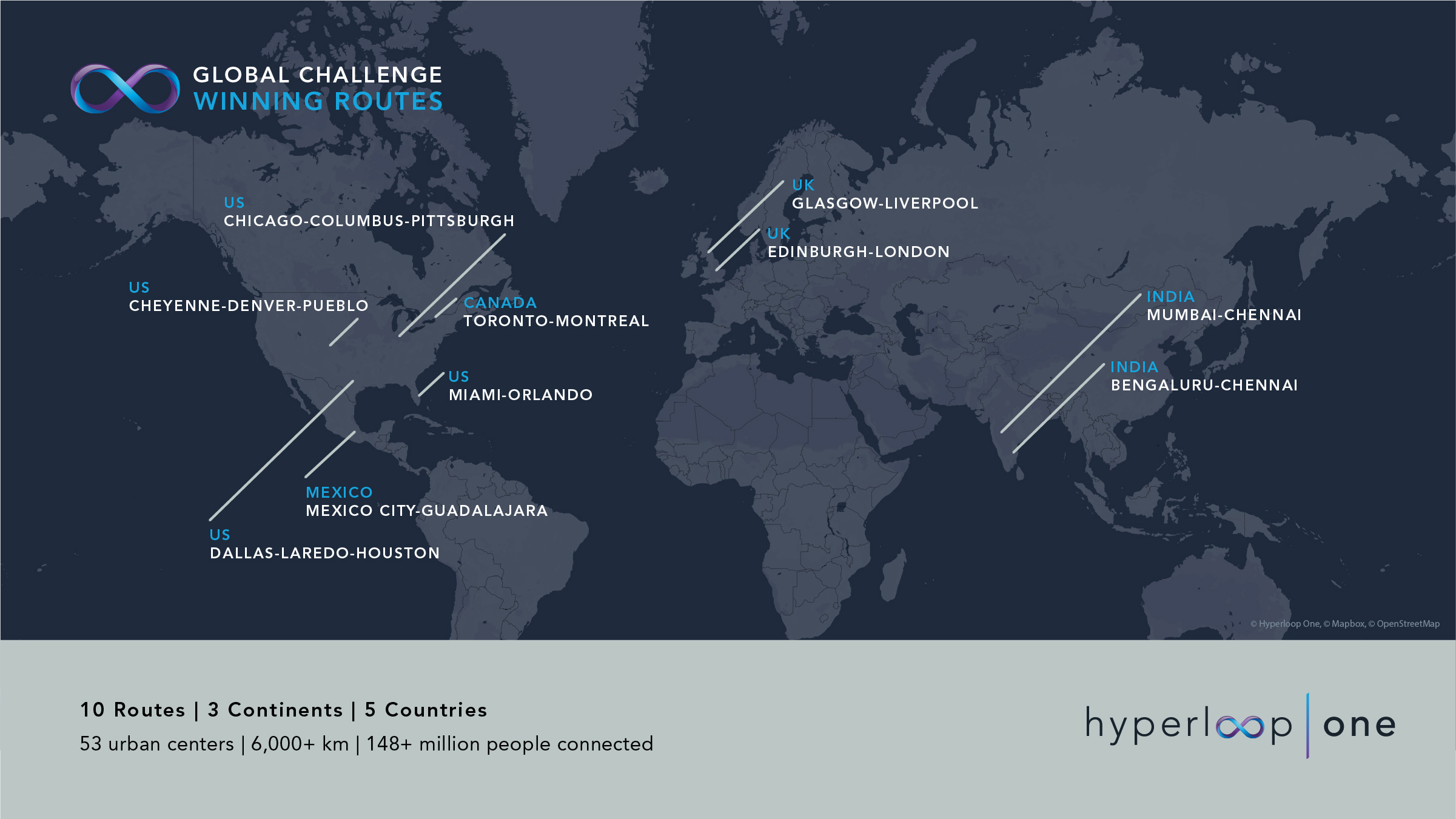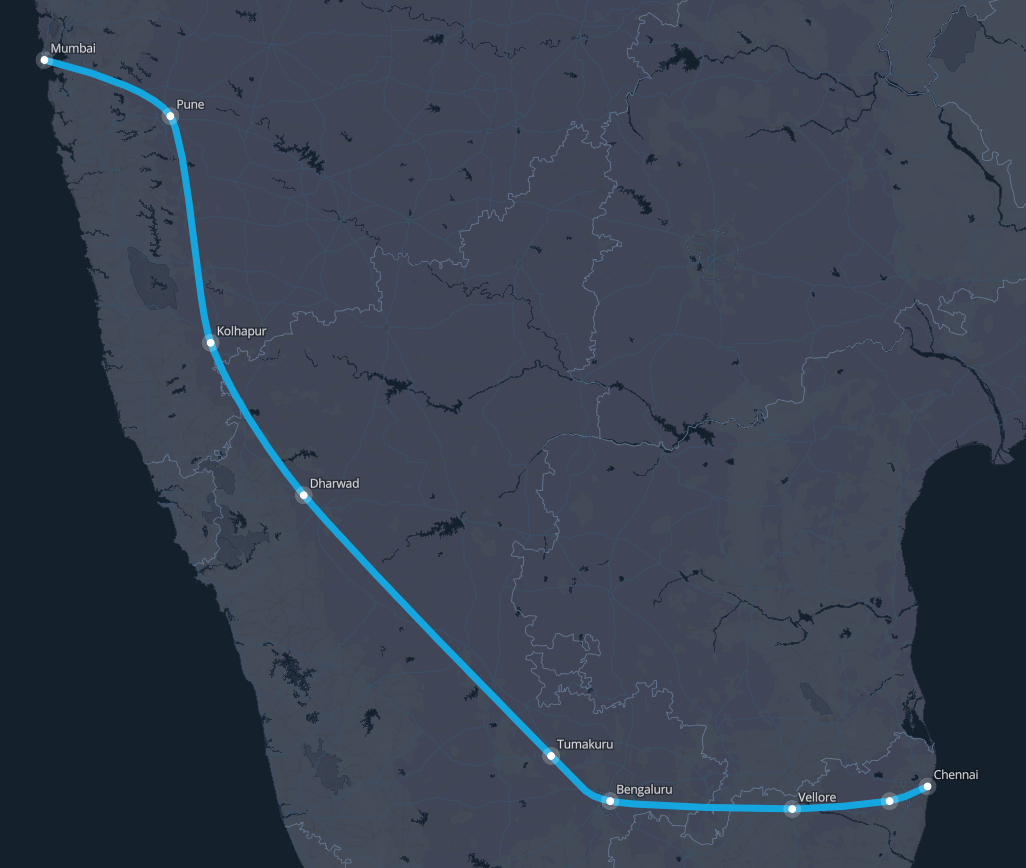 Mumbai – Chennai: 1102 km, 63 min
Mumbai – Bengaluru: 817 km, 47 min
Bengaluru – Chennai: 285 km, 18 min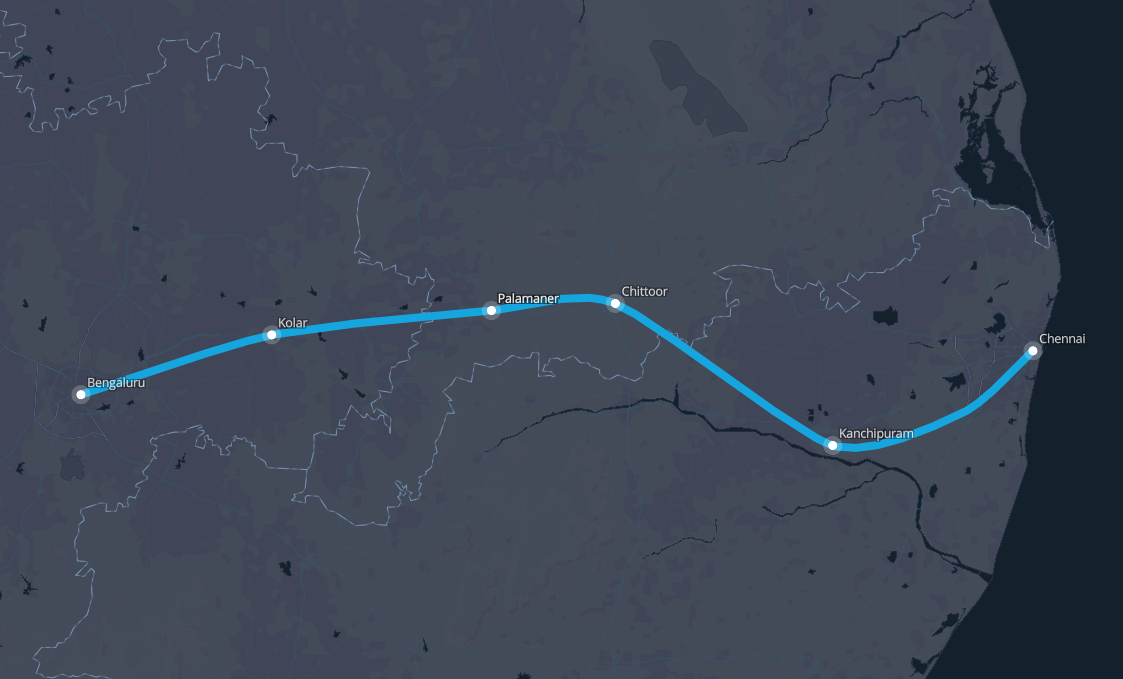 Bengaluru – Chennai: 334 km, 23 min
Bengaluru – Chittoor: 178 km, 12 min
Chittoor – Chennai: 156 km, 11 min
A coast-to-coast travel time of 63 minutes between Mumbai and Chennai is jaw dropping. That's because the normal commute in Mumbai itself is around 90 mins.
The news about the next-generation transportation system coming to their country will comfort the ear of the Indians who are recently hearing more about train derailments, happening almost every other day.
In total, the Hyperloop One routes would benefit a population of around 150 million spread across five countries and three continents, linking 53 Urban centers. The company aims to make the first operating Hyperloop system by 2021.
What are your views on Hyperloop? Drop them in the comments.