Apart from the Huawei Mate 20 that we'll be seeing on the October 16th London event, it seems like Apple AirPods clone -FreePods is getting massive upgrades.
According to a report from WinFuture, Huawei's upcoming FreeBuds 2 will support wireless charging. But there is a twist – the wireless charging will be done by placing the earbuds case on the back of Huawei Mate 20 Po.
Of course, the wireless earbuds could still be charged via  USB-C or wirelessly on a Qi charging pad, but charging with your phone isn't something you don't see every day, right?
Besides, this seems like a brilliant idea as all wireless earbuds have less juice and have the ability to die at any point in time.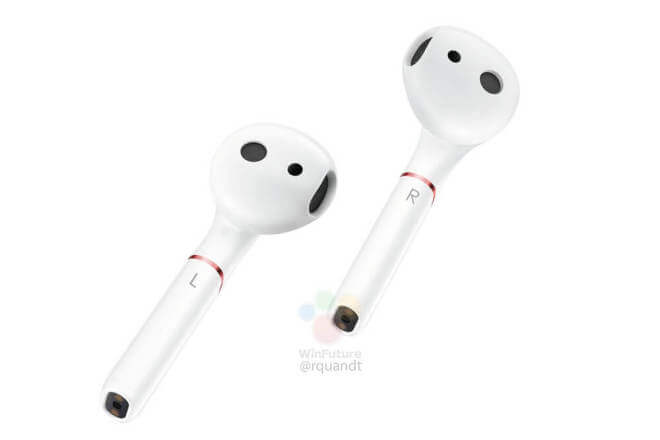 Apart from wireless charging, Huawei FreePods 2 will also support Hi-Res Wireless Audio protocol, allowing bitrates of up to 560 Kbps.
Also, the device will come with Google Assistant support. Not to mention, a build in bone sensor that would help in distinguishing user voice from others, with the help of AI tools.
It looks like other earbuds are gradually taking over Apple AirPods since Apple AirPods are miles away from wireless charging.
Its wireless charging mat – AirPower still needs to see the light of the day whereas Apple didn't even mention AirPods in its last key event.