On Tuesday, hardware review and benchmarking publication AnandTech disclosed that Huawei has been caught cheating in the performance tests to overperform in them.
The article disclosing the same mentions the newer Huawei and Honor devices come loaded with a mechanism to detect the benchmarking process. This enables the devices to boost the power limit for the SoC.
As a result, such smartphones they consume more power and push the performance number higher, which, of course, is great for marketing and publicity. While the phone performs great for the benchmarking app, it doesn't turn out to be that great on other regular apps.
Due to the unnatural performance boosting, the SoC's efficiency also decreases as it's made to perform outside its capability.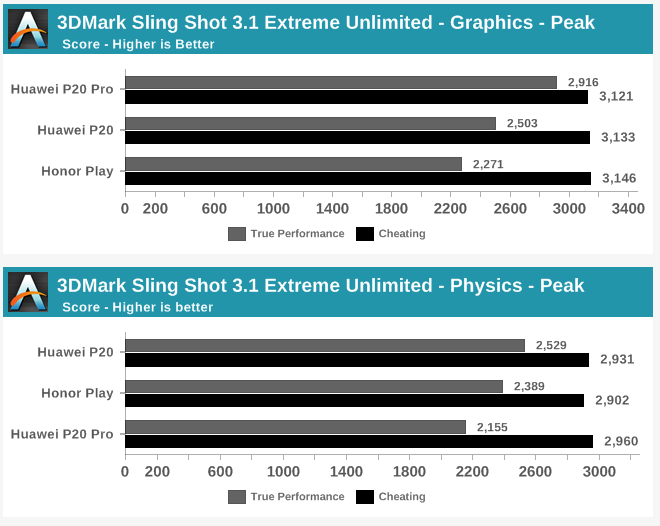 When AnandTech ran tests using an unlabeled version on benchmark apps, the phones were unable to recognize the same and performed poorly.
In response to the findings, Huawei stated that they are working to find the best tests to replicate the user experience. This is obviously what's not happening here.
However, Huawei further said: "Others do the same testing, get high scores, and Huawei cannot stay silent."
UL, the maker of 3DMark, the popular benchmarking app, has removed the P20, P20 Pro, Nova 3, and Honor Play devices from its leaderboard.
It's worth noting that Huawei isn't the only company that has been found misleading benchmark tests. OnePlus and Samsung have been caught in the past trying to the same. Just some weeks ago, Huawei was caught trying to promote DSLR photos as the ones taken from its own phone.