Shenzhen based Huawei has officially announced HarmonyOS 2.0 at the Huawei Developer's Conference (HDC) today. Huawei's home-brewed operating system is likely to be seen in smartphones next year.
Richard Yu, the CEO of Huawei CBG, unveiled the roadmap for HarmonyOS 2.0. He also hinted at the OS being available for smartphones in October 2021. Huawei Mobile Services (HMS) has grown into the world's third-largest mobile app ecosystem with 1.8 million developers.
Starting today, the HarmonyOS 2.0 Beta version SDK will be available. The first round of distributions will support smartwatches, TVs, and in-car systems. The beta version of developer tools for smartphones will roll out in December.
Wang Chenglu, president of software development at Huawei CBG also talked about the improvements of the HarmonyOS 2.0 over the original version. He talked about a boost in distribution capabilities like file management and GPS. The privacy and security features have also been improved in HarmonyOS 2.0.
Features Of HarmonyOS 2.0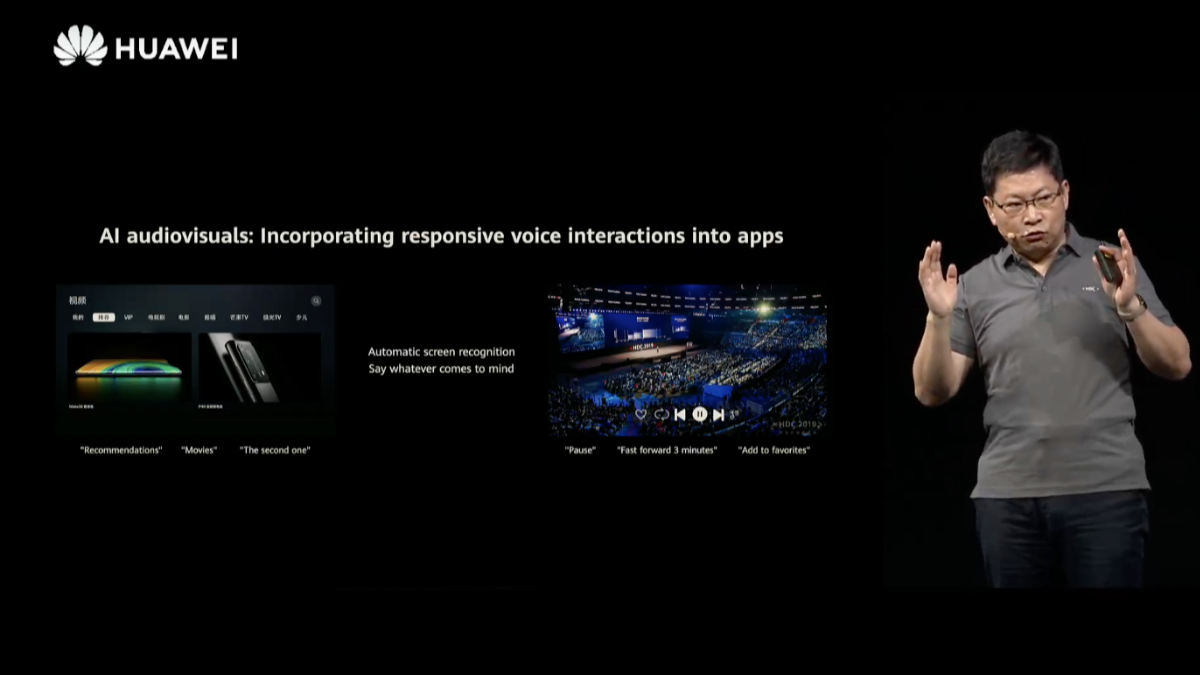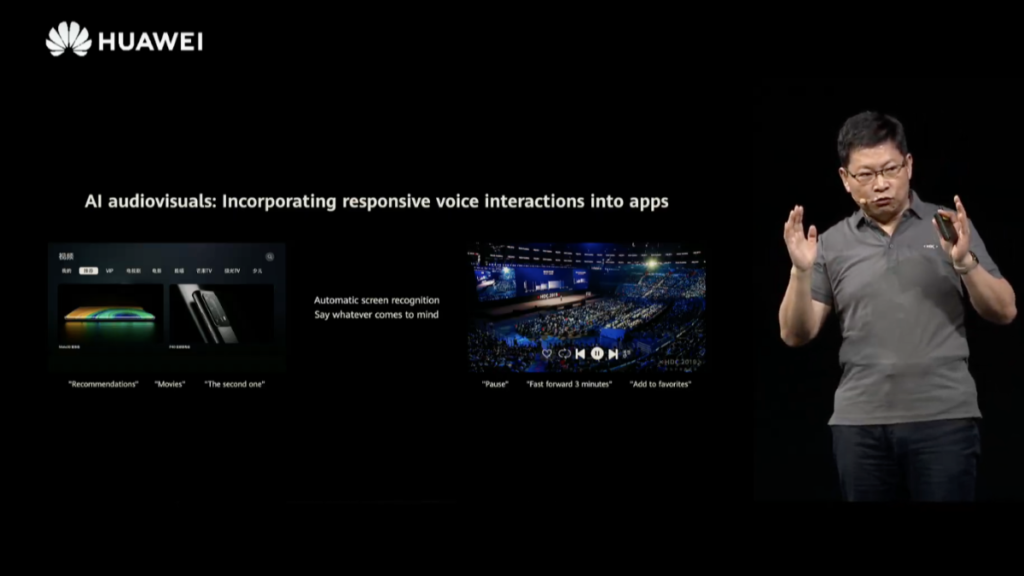 In his keynote, Mr. Chenglu described the firewall and an AI detection feature that'll detect unknown threats, which has been implemented for the first time. There are different levels of security for different devices across the platform to ensure that the users are in control of their data.
The company demonstrated a multi-screen collaboration feature, which has been polished for HarmonyOS 2.0. It showed collaborative classes running on a TV, while a tablet is being used for interacting with the course material.
Huawei has also made announcements regarding augmented reality. The Cyberverse-based Huawei AR Maps is the company's upcoming bet on AR.
For infotainment systems in your cars, Huawei is has introduced AI audiovisuals. Simply put, it will let you control your car's infotainment system with your voice, like "fast forward 3 minutes". It will come with automatic screen recognition for optimal interaction. The company also claims that they've optimized cross-device file transfer and their search performance is faster than Samba and iOS Spotlight.