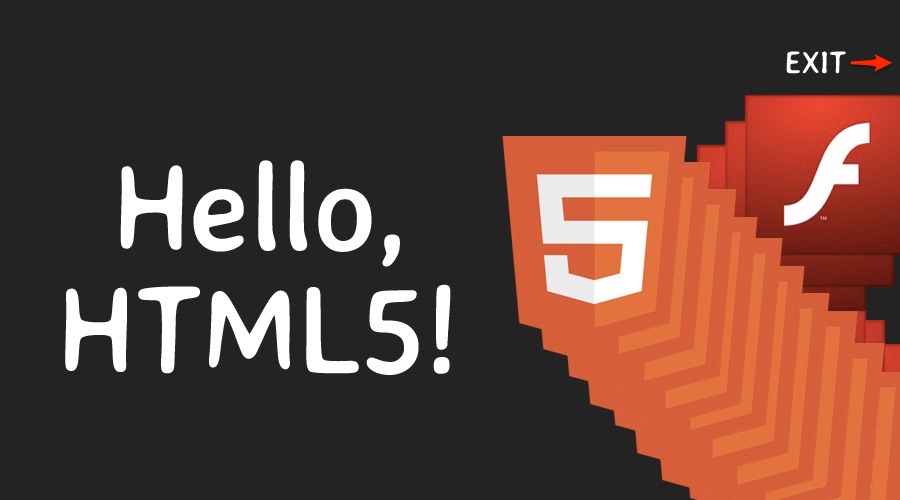 Short Bytes: With an aim to bring security, better battery life, and faster load times, Google is de-emphasizing Flash next month. After this change in Chrome 53, the behind-the-scenes Flash will be blocked in favor of HTML5. Later, with Chrome 55, HTML5 will be made the default choice while loading a web page.
I
n May, via a Google Groups
report
, it was revealed that Google is soon intending to implement HTML5 by default. The timeline of the project suggested that the change would take place in the fourth quarter of 2016 with the arrival of new Chromium builds. It looks like the time has come and Google Chrome is finally de-emphasizing Flash next month.
This September, with the release of Google Chrome 53, Google will begin blocking Flash in favor of HTML5. In its blog post, Google has cited reasons like "improved security, reduced power consumption, and faster page load times".
You'll be surprised to know that more than 90% of the Flash on the web is loaded behind the scenes to power things like page analytics. With a shift to HTML5, which is lighter and faster, users are expected to experience a faster web and better battery life.
Google calls it a change similar to the one implemented in Chrome 42, when some Flash content became click-to-play.
Later, in December, with the release of Chrome 55, HTML5 will be made the default experience. This means that Flash will be enabled if a website only supports Flash. For such websites, the user will be prompted to enable Flash when he/she will visit the website for the first time.
If you follow the latest tech developments being made to improve the web, this news shouldn't surprise you. After similar steps taken by Edge and Safari, we've been anticipating these changes for some time.
Flash has made the web a dynamic place and opened the gateway to some modern set of standards. But, it's time to let it go.
Did you find this article helpful? Don't forget to drop your feedback in the comments section below.
Also Read: 2015: The Year When Flash Died A Slow Death With More Than 300 Bugs