I
n 2014, W3C committed to produce an HTML revision roughly every year. Last year, it released
HTML 5.1
and continued the commitment. Now,
HTML 5.2 is here
as the second revision of HTML5.
As expected, it has become the official W3C Recommendation and provides a significant cleanup of the specification as well as bug fixes. Some new features have been added, and things that are no longer part of the modern web have been stripped.
HTML 5.2 features and changes
A number of added features are actually the integration of the work done in W3C, which includes the Payment Request API to make transactions easier and error-free. To enhance security, Content Security Policy has been added.
Talking about the dropped parts, venerable plugin system has been made obsolete. With the advent of new web technologies, the functionalities brought by plugins are now developed an integral part of the web.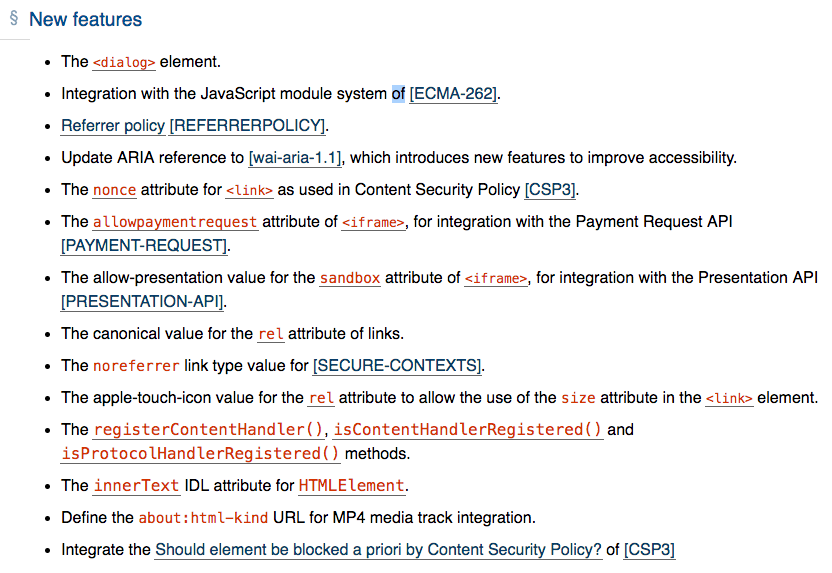 "The definition for the main element has been updated to support modern responsive design patterns, the style element can be used inside the body element. Numerous constraints on code have been loosened, while where necessary for interoperability or security a few have been carefully reinforced," the release announcement adds.
It goes without saying that there are tons of other changes in HTML 5.2, which you can find here. This release also comes accompanied with the First Public Draft of HTML 5.3, which should arrive in 2018.