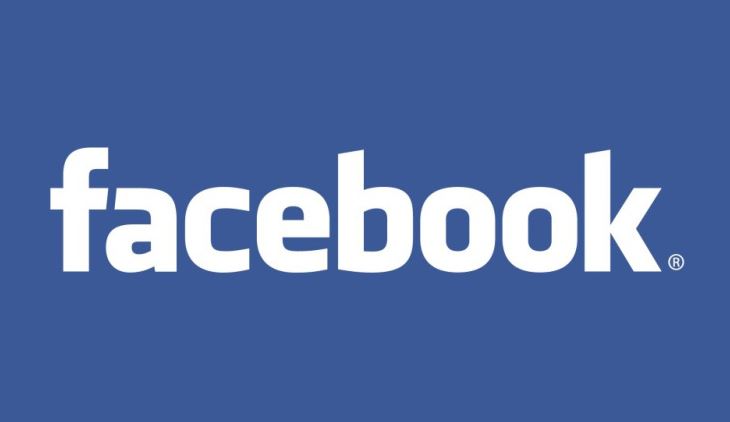 You will be surprised to know that Facebook employees can access your personal Facebook account without your account credentials.
T
his information was provided by Facebook telling about the employees who can see your private content and the situations when they can do it.
This was made public when Paavo Siljamäki, director at the record label Anjunabeats, posted about an attention-grabbing story on his Facebook wall.
He happened to visit Facebook office in Los Angeles when a Facebook engineer accessed his account after seeking his permission- but without entering any password. Siljamäki didn't receive any kind of notification about this login, so he decided to contact Facebook and look into the matter. He wanted to know about the total number of Facebook staff and the conditions under which they can access people's accounts.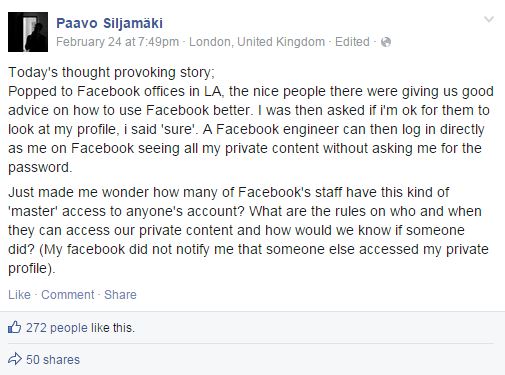 Who can access your Facebook account?
In response to this query, a Facebook spokesperson gave the following statement:
We have rigorous administrative, physical, and technical controls in place to restrict employee access to user data. Our controls have been evaluated by independent third parties and confirmed multiple times by the Irish Data Protection Commissioner's Office as part of their audit of our practices.

Access is tiered and limited by job function, and designated employees may only access the amount of information that's necessary to carry out their job responsibilities, such as responding to bug reports or account support inquiries. Two separate systems are in place to detect suspicious patterns of behavior, and these systems produce reports once per week which are reviewed by two independent security teams.

We have a zero tolerance approach to abuse, and improper behavior results in termination.
In the statement, the social network leader didn't make clear that who can access the accounts, but it tried to tell that whosoever can access your account, will use it for specific job purposes. These accesses are granted to employees while solving user problems.
Facebook has a customer service tool that can grant authorities to its employees. They mention that they have a very strict approach against the misuse of these rights.
Also read: The story of Chris Putnam: the first Facebook hacker
Are you worried about the privacy of your Facebook account? Tell us in comments section below!