The long-awaited day is finally here when Jeff Bezos, one of the richest men in the world, will fly to space. The flight will be made using Blue Origin's New Shepard spaceship, and the whole mission will take 10 minutes. The spaceship is designed to reach the space threshold and pass the Kármán Line (100Km above sea level). He will be joined by his brother Mark, 82-year-old aviation icon Wally Funk, and 18-year-old Oliver Daemen.
After this flight, Funk, who trained as an astronaut in the 60s but never made it to space, will become the oldest person to go to space. Daemen, on the other hand, will become the youngest person to travel to space. Jeff Bezos will become the second billionaire to fly to space in his own spaceship right after Richard Branson.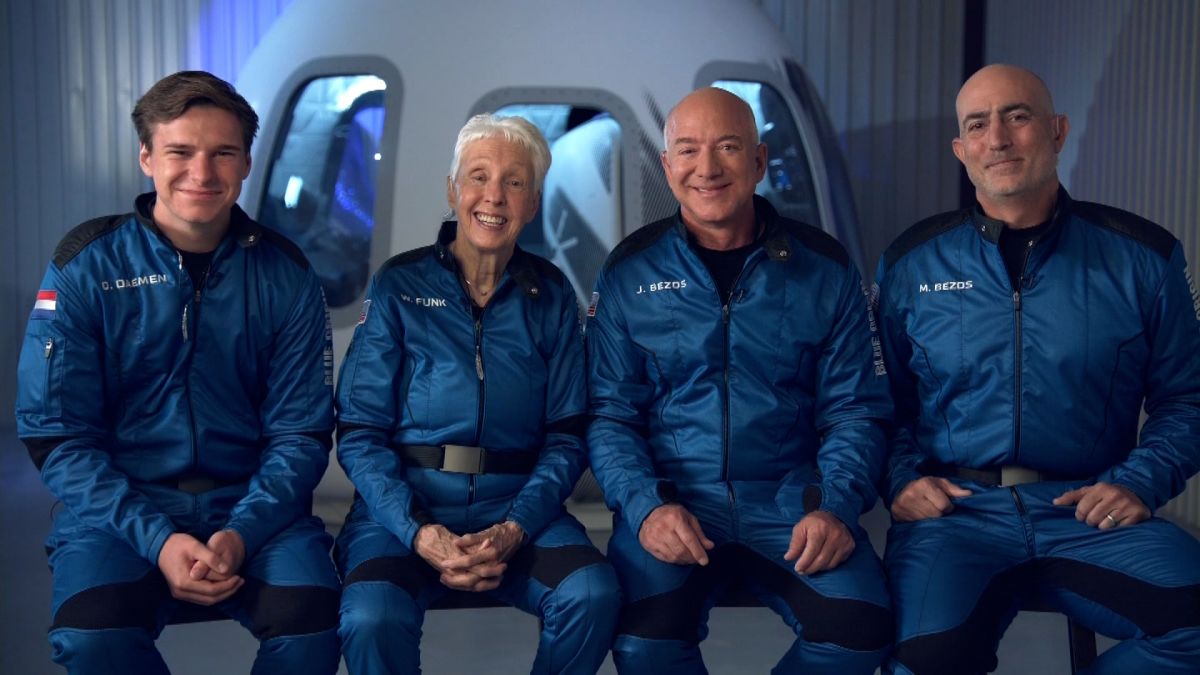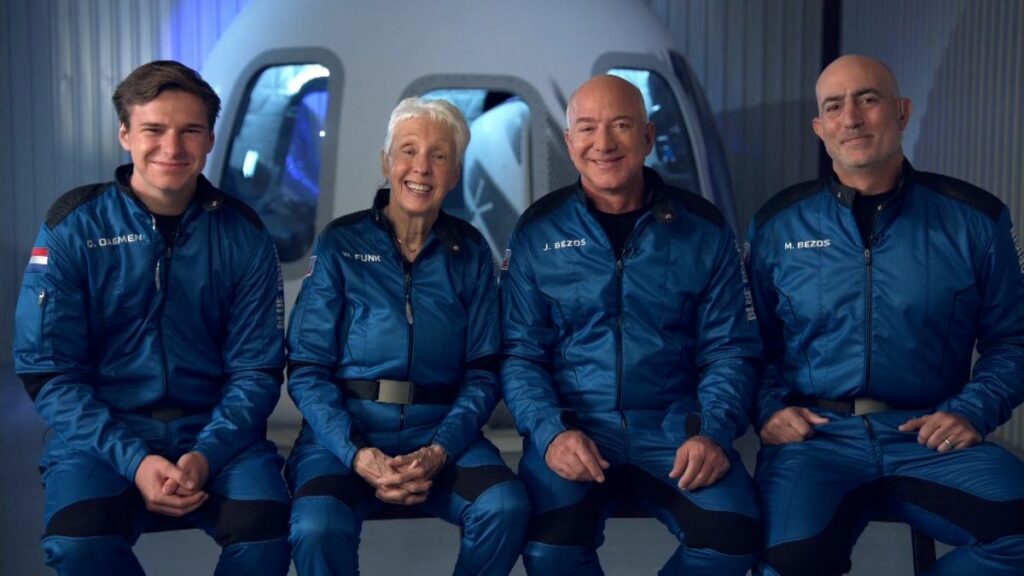 It is the first time that Blue Origin will be sending humans into space. Usually, for these kinds of missions, the first flight consists of heavily trained astronauts. However, the company has decided to put its founder Jeff Bezos and their first commercial customer Daemen on the flight. This is mostly due to the spaceship being fully autonomous.
Watch Jeff Bezos Blue Origin flight
On Tuesday, July 20th, the launch will take place from Launch Site One in the West Texas desert. The live broadcast walking up to the liftoff starts at 5:00 p.m. IST/4:30 a.m. PT/ 7:30 a.m. ET. The actual launch timings are 6:30 p.m. IST/5 a.m. PT/9 a.m. ET. You can check the time in your zone from here.
YouTube Livestream
You can watch Jeff Bezos taking flight, which will start at 7:30 a.m. ET, ahead of the launch from here. Keep up to date with Jeff Bezos's Instagram account and Blue Origin's Twitter for mission updates leading up to launch.
On TV
Discovery and The Washington Post have announced live coverage of Bezos' first flight to space. The program will broadcast live on both Discovery and Science Channels at 8:00 a.m. ET and on washingtonpost.com. Discovery will air a one-hour special, Jeff Bezos in Space: Blue Origin Takes Flight, highlighting the morning's events, along with post-launch interviews, behind-the-scenes material, and background on Blue Origins and Jeff Bezos.
Launch Schedule
T- indicates "time before liftoff." T0 indicates launch, and T+ indicates "time after liftoff."
T-90 minutes: Livestream begins (5:00 p.m. IST/4:30 a.m. PT/ 7:30 a.m. ET)
T-45 minutes: Astronauts leave Blue Origin's Astronaut Training Center for the launch pad
T-30 minutes: Astronauts climb the launch tower. If all is "go," they will climb aboard the crew capsule
T-24 minutes: Hatch on the New Shepard crew capsule will close
T0: Liftoff (6:30 p.m. IST/5 a.m. PT/9 a.m. ET)
T+ 3 minutes (approximately): Capsule surpasses 62 miles in altitude, a widely recognized boundary of outer space
T+ 4 minutes (approximately): The capsule reaches the top of its flight path and the passengers spend a few minutes in weightlessness
T+8 minutes: New Shepard rocket booster lands on a nearby ground pad
T+11 minutes: New Shepard crew capsule, with parachutes deployed, lands nearby
T+22 minutes: Hatch opens and astronauts disembark
T+30 minutes: Webcast concludes
T+ 2 hours (approximately): Press conference with Bezos and other astronauts begins (8:30 p.m. IST/7 a.m. PT/11 a.m. ET)
Don't miss to witness this most-awaited and enthralling flight journey.