Apple released the AirTags Bluetooth tracking devices in early 2021. These take advantage of the company's massive Find My network. Since then Apple has rolled out two firmware updates for its tracker. The next obvious question to ask is how to update Apple AirTags?
These trackers can be used to find your lost keychains and other stuff, but they aren't as feature-packed as a smartphone or smartwatch. In other words, there isn't much offered in terms of UI and things you can do.
How To Update My AirTags?
Since there is firmware in the picture, the AirTags can get updates. But you can't install a new firmware manually just like your iPhone or Apple Watch.
As long as an AirTag is in the Bluetooth range of its paired iPhone, the firmware update will be installed automatically. The most you can do is check whether your AirTags are running the latest version.
If you have multiple AirTags tied to your iPhone, all of them will be updated in a similar manner.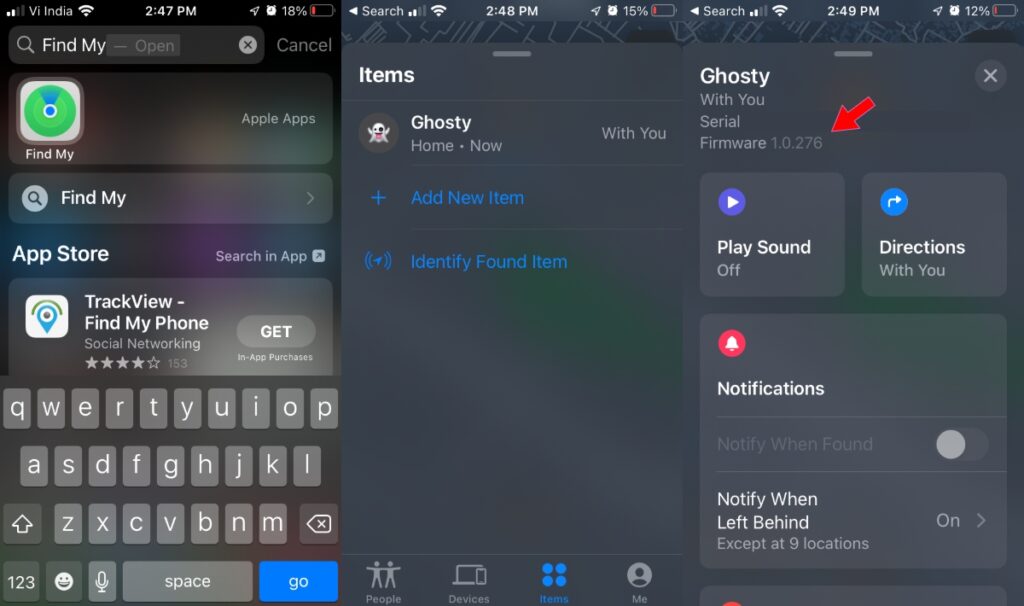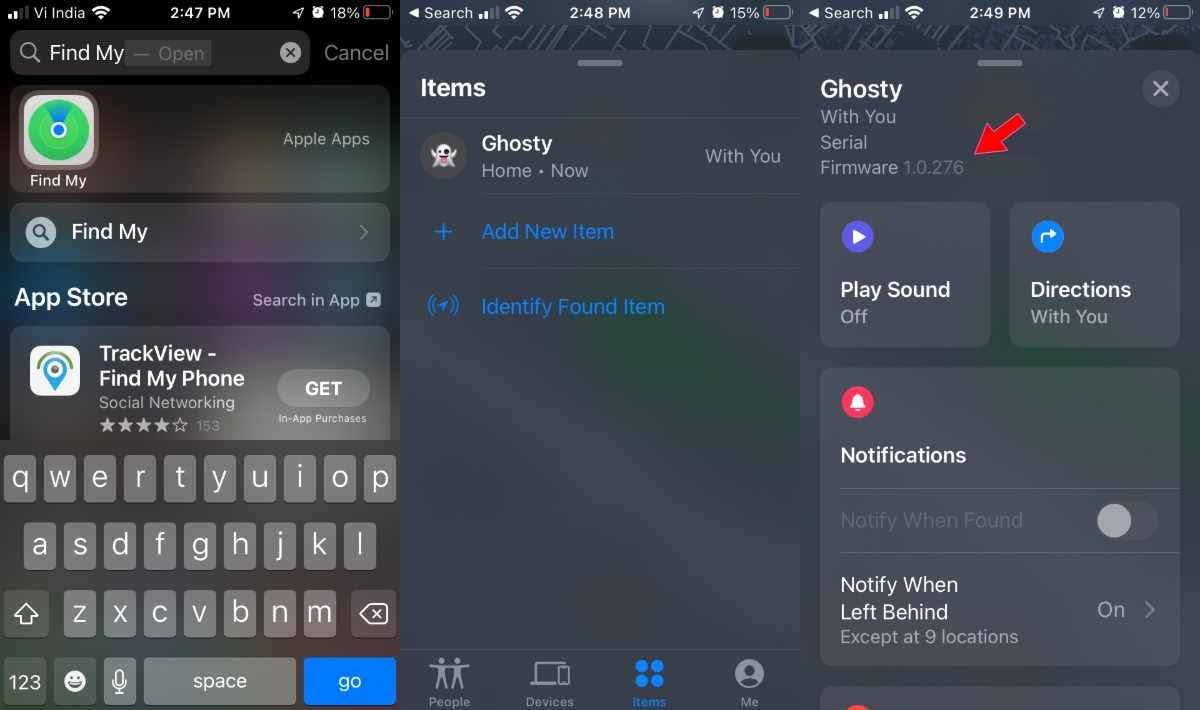 To do so, go to Find My > Items > Tap on the name of your AirTag. Again, tap on the AirTag name, and the firmware version will be displayed on top alongside the serial number.
Apple doesn't even show you a notification that a new version has arrived. All the stuff happens in the background.
What is the latest AirTag firmware version?
Apple AirTags was shipped with firmware version 1.0.225 out of the box at the time of release. Since then, Apple has pushed version 10.0.276 (June) and 1.0.291 (August).
To recall, version 1.0.272 comes with fixes to Apple's anti-stalking functionality built into the Bluetooth tracking device. If your AirTag is running the latest version, it will be displayed in the Find My app.