Only a few Google Chrome users know that there is a fake Google Search Box on the browser. Its presence is so subtle that even the best of us could fall for it.
The fake Google search box is present on Google Chrome's new tab page, right in the center. You may have noticed that as soon as you start typing in the search box, the browser immediately redirects users to the Google Chrome address bar.
Google search box vs. Chrome's address bar
Weird right! It doesn't make any sense. Google Chrome's new tab page offers two search fields, which are essentially the same.
Google placed the fake search bar way back in 2012 as an experimental feature and has kept it there ever since. While we don't know for sure, it's not far fetched to believe that Google did it to make the search bar more accessible.
We are likely to click on a giant search box that replicates a familiar Google search instead of the small address bar.
How to turn it into a Real One?
You might not appreciate the fake search box since it offers no advantage over the address bar. However, Google provides a way to change the phony search field into a real Google search bar.
Here is how: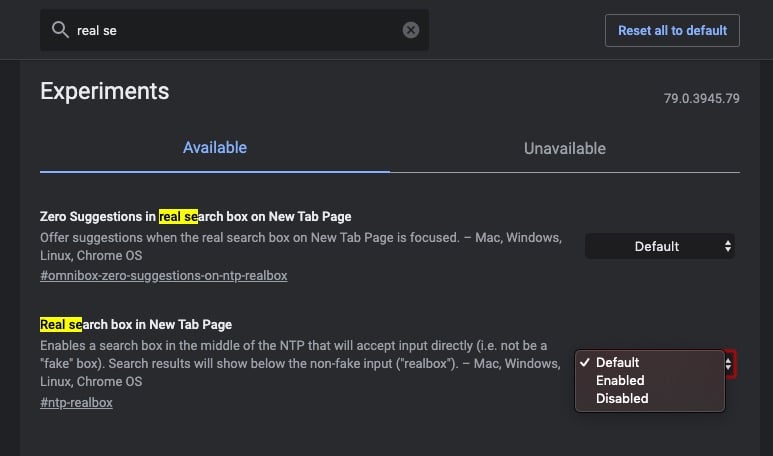 Type in chrome://flags in the Google Chrome search
Locate "Real search box in New Tab Page."
Enable the feature flag
Relaunch the browser
Now, the search box in the center of Google Chrome's homepage will behave like an actual Google search.