WhatsApp is one of the most used instant messaging apps on the planet. People use it to exchange their thoughts, important documents, photos, videos, and of course, tons of funny memes.
We can't deny the importance of our digital lives and the work it has done in connecting people across the globe. However, there are times when you need to switch to a new device and move your WhatsApp chats as well. There are various options you can take when moving data between Android and iOS, let's explore them.
Transfer WhatsApp chat via Email
One of the easiest roads you can take is by sending the chats to your email account so you can access them later. These chats can live there until you want them and can be accessed on any smartphone or laptop with an internet connection. Follow the steps mentioned below:
Open WhatsApp on your device and go to the conversation you want to transfer.
Tap the name of the person or group at the top.
Scroll down and and tap on the Export chat option.
Select whether you want to attach media or not.
Next, select your email app from the share sheet and follow the steps.
Transfer WhatsApp chats via Google backup
The above method is easy but you will have to export chats for every contact which is quite tedious. Here, you can transfer the entire WhatsApp account to a new Android or iOS device.
First, you need to create the latest backup on your device. Go to WhatsApp > Settings > Chat > Chat Backup. After it's done delete WhatsApp on your device and download the app on the new one.
WhatsApp will automatically restore the data during the setup process. That's it. But here also one major drawback is that you can't transfer chats from Android to iOS or vice versa.
That's where iCareFone WTSapp Android-iOS comes into action and saves the day.
Transfer WhatsApp from Android To iPhone without a computer
It's a simple-to-use app that can shift the entire chat data between Android and iOS. The best part is that it's a smartphone app that comes in handy when you don't have a computer in reach.
Here, you'll need a USB-C to Lightning cable to complete the transfer process. Follow the steps mentioned below:
1. Download the iCareFone WTSapp Android-iOS app on your Android device.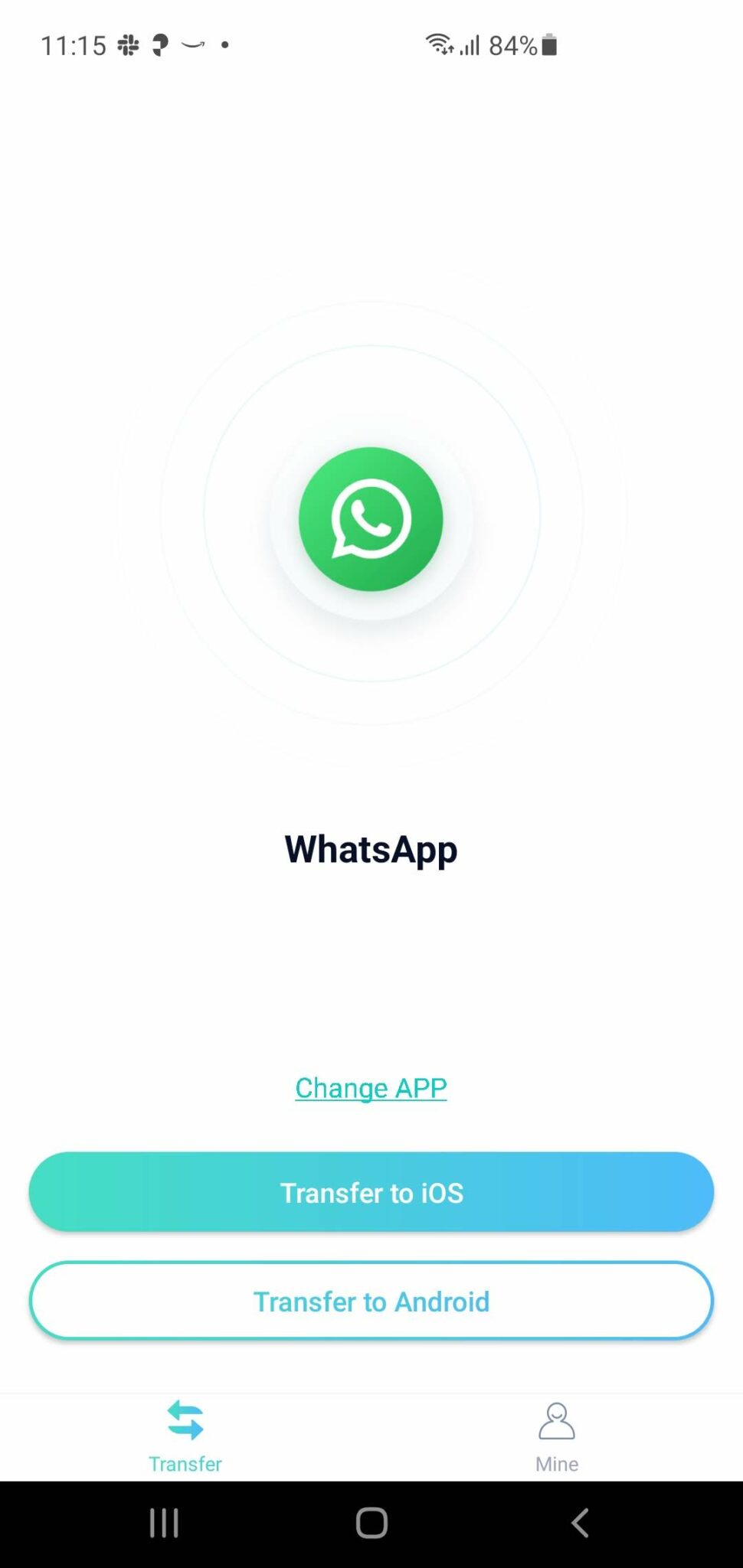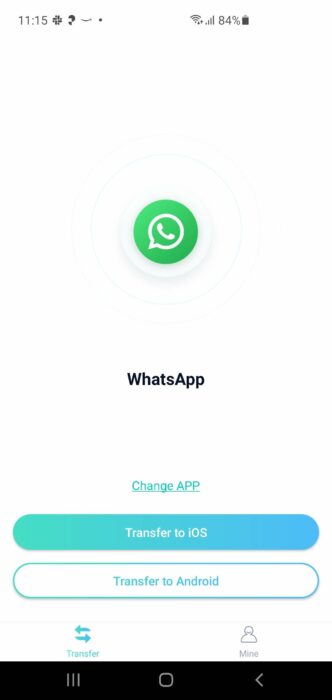 2. Connect the Lightning to USB-C OTG cable to your Android and iOS device.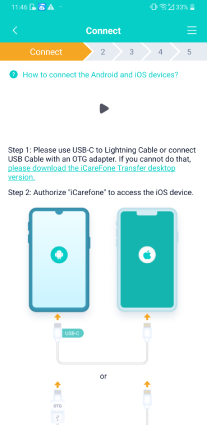 3. Authrozie the app on your iPhone and make sure it has WhatsApp installed.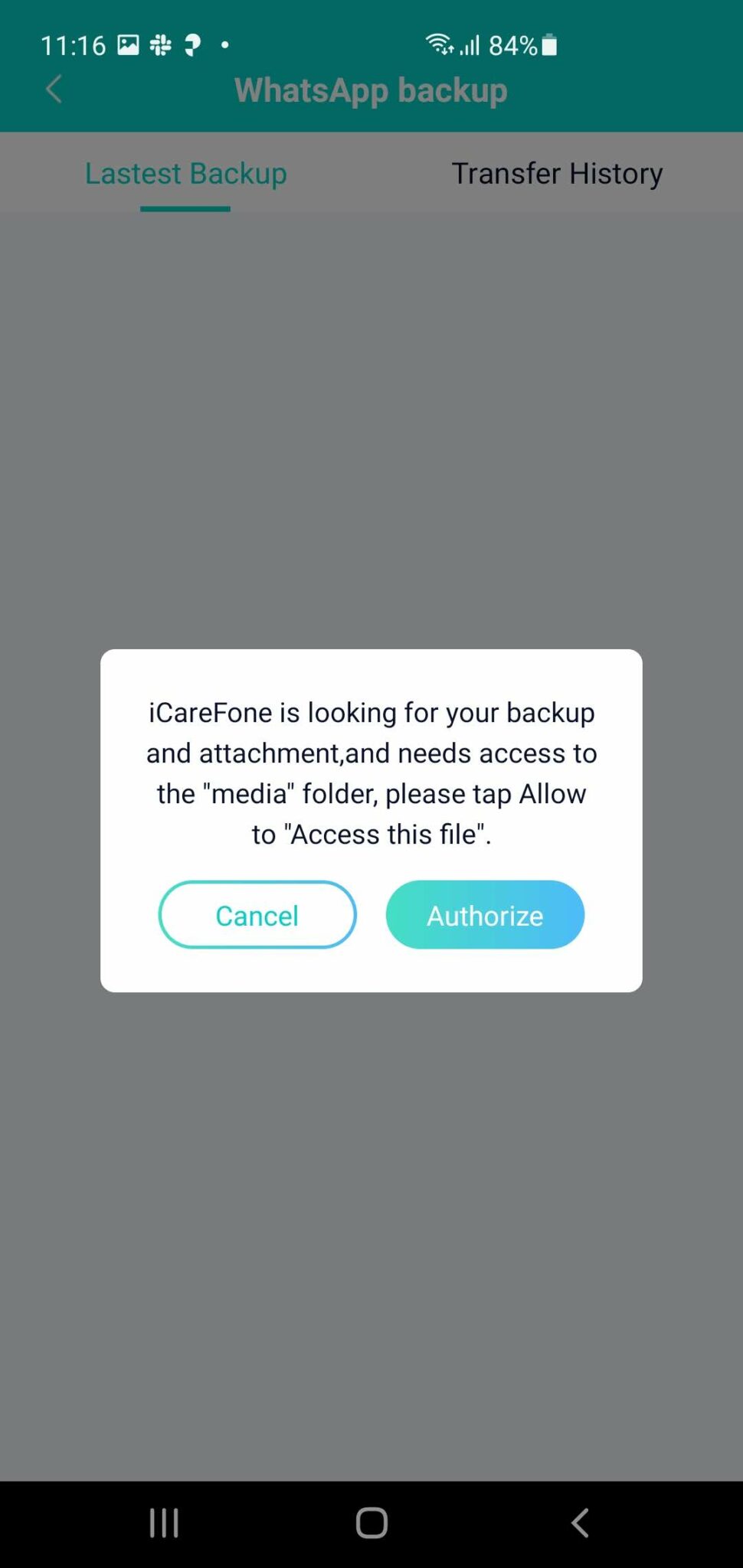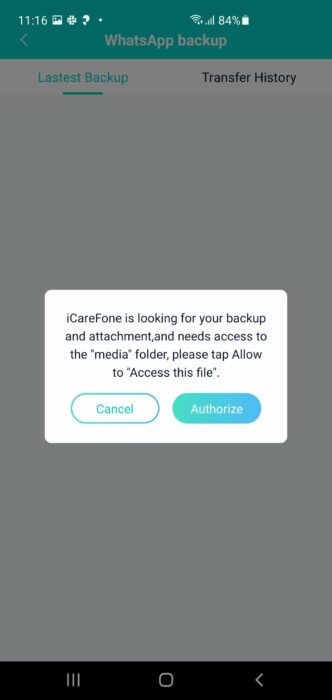 4. Tap Next once the Backup analysis process completes.
5. On your Android device with WhatsApp, select the media types and tap on Next. You can choose from Text, Images, Videos, Documents, Emojis, etc.
6. Next, turn on the Find My iPhone feature on your iOS for the app to work.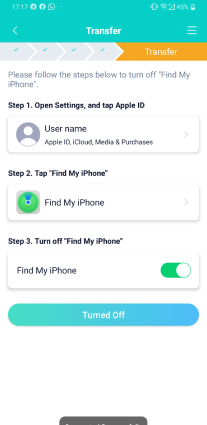 7. Tap on Turned off once done and wait for the transfer to complete.
8. Tap the Exit button on the transfer completed screen and you are good to go.
That's it. Now, all your WhatsApp data will be available on your iPhone. Now, if you don't happen to have a USB OTG cable, you can also download the PC version as well which is available for Windows 10 and macOS computers.
The app requires your device to be running Android 5.1 (or above) and your iPhone to be running iOS 10 (or above). Your can also transfer your WhatsApp Business account in addition to your normal account.
So, now you have got an idea about this one-click transfer app iCareFone WTSapp Android-iOS that lets you shift WhatsApp chats without using a computer.
If you want to use, Tenorshare iCareFone Transfer for Windows is available with 1PC/5Devices license at $19.95 (1 Month), $39.95 (1 Year), and $49.95 (Lifetime). All these options come with free updates for the specified license period and have a 30-day money-back guarantee in case you are not satisfied with the software.