If you have an Apple Watch, one of the useful things you can do is take a screenshot on your Apple Watch. Now, why would anyone want to capture the screen of their smartwatch? Possibly, to flaunt their latest workout progress on social media.
Posting your Apple Watch screenshot might make it look more authentic to other users on social media. And this way, we can list down more such reasons. But how can you take a screenshot on your Apple Watch in the first place? Let's see how it's done.
Apple Watch Screenshot: How To Do It The Easy Way?
To begin with, if you want to enable the Apple Watch screenshot option you need your iPhone at hand. The feature needs to be turned on from the Watch app.
We have used Apple Watch SE running WatchOS 7, but the said method will work the same way on other Apple Watches.
Follow the steps mentioned below:
Make sure your Apple Watch is connected to your iPhone.
Now, open the desired screen on your Apple Watch.
So, this is how Apple Watch screenshot feature can be activated in easy steps and put to some useful work.
The Apple Watch screenshot will automatically show up in the Photos app on your iPhone. So, you can quickly share the same wherever you want.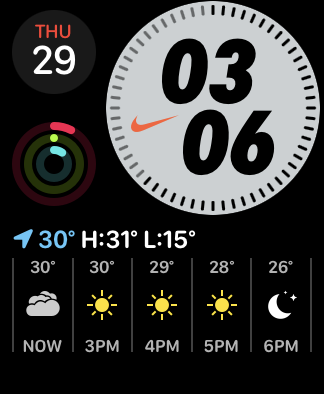 s
Take screenshot on other devices:
One thing you'll realise is despite having rounded corners, the screen grab from the device is a rectangle. This is similar to what happens on the iPhones. Also, because the screen resolution of the Apple the screenshot might look a little blury on your iPhone screen.
Now, the feature itself is quite useful but one of the things I find slightly annoying is that pressing the both the Digital Crown and the Side Button with one hand isn't the most comfortable approach. Maybe, Apple should have come up with an easier way to do it.
Anyway, the fact that you're able to take a screenshot on a wrist is amazing in itself. There was a time when wrist watched came with simple dials to tell us the time. Now, there is a tiny computer that sits on hands all the time. We should cherish all the useful technologies that our brilliant minds have developed over the decades.
Do share your thoughts on the Apple Watch Screenshot feature.