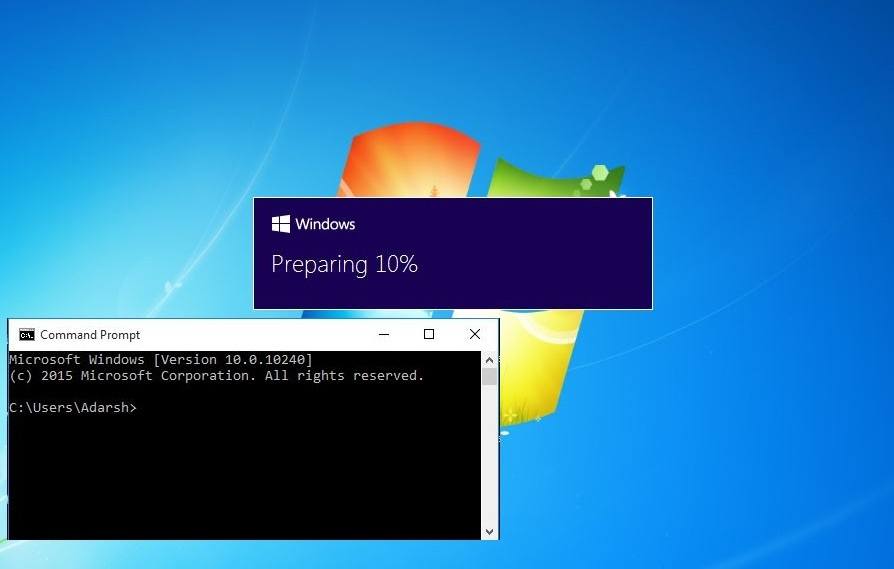 Short Bytes: It's reported that some Windows 7 and 8.1 PCs are downloading Windows 10 automatically- even if the users haven't reserved the upgrade. See how to stop this Windows 10 automatic downloading on your PC.
I
wrote in my previous Windows 10 article, some users are reporting that
Microsoft is forcefully downloading Windows 10
upgrade files on their Windows 7 and 8.1 PCs. People who don't want to upgrade their systems to Windows 10 and haven't even reserved the upgrade, they are reporting about a
$WINDOWS.~BT
folder in their systems.
Microsoft says that it's downloading the files to those systems that are upgradeable. These files range from 3GB and 6GB, so it could be a concern for the people with capped data plans. This could slow down your internet and cost you tons of useful data. Here, I'm going to tell you three ways to stop Microsoft from downloading Windows 10 files automatically:
Method 1: Stop Windows 10 automatic downloading without disturbing the regular Windows updates
To stop Windows 10 automatic downloading on your system, download these files on your systems: KB3065987 for Windows 7 and KB3065988 for Windows 8.1 from Microsoft's website.
Now after restarting the computer, fire up the Registry Editor by opening Run (Windows+R) and typing regedit and hitting enter.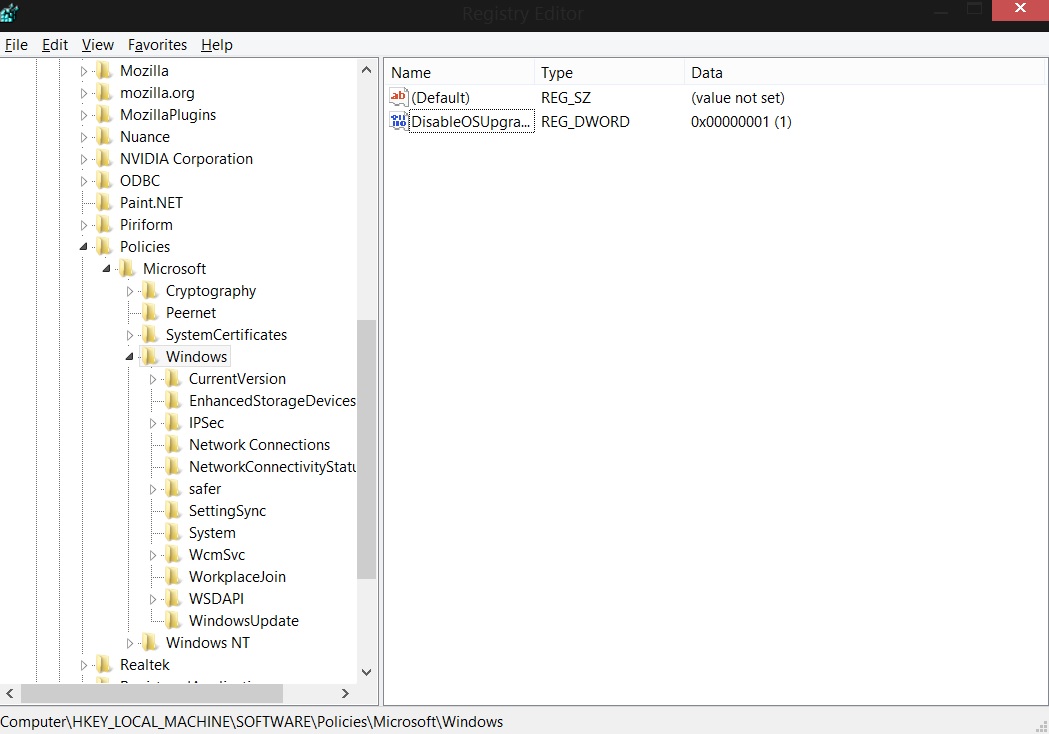 Now locate HKEY_LOCAL_MACHINE\SOFTWARE\Policies\Microsoft\Windows and right-click Windows. Now choose New, then Key, and type WindowsUpdate. Now click on this new key and under this make a 32-bit DWORD called DisableOSUpgarde with a value of 1.
Now restart your PC.
Method 2: Stop Windows 10 automatic downloading by disabling all Windows updates
This method will stop your Windows 7 and 8.1 PC from downloading updates of any kind.
Just open Windows Update, find Change Settings and select "Check for updates but let me choose whether to download and install them." With this options, your Windows 7 and 8.1 PCs will check for updates and notify you about them. You'll have to go and manually select the updates.
Method 3: Stop Windows 10 automatic downloading by marking your Wi-Fi connection as metered
This option only works for Windows 8.1 users. With this setting, you can mark your internet connection as metered, but this only works for Wi-Fi networks.
Just right-click on the connection you are using, in the bottom right of your taskbar, and select Set as metered connection. Now your Windows 8.1 PC won't be downloading chunky updates over this metered connection.
Did you find these solutions helpful? Tell us in the comments below.
Troubleshoot more Windows 10 problems with fossBytes' Windows 10 Guide.