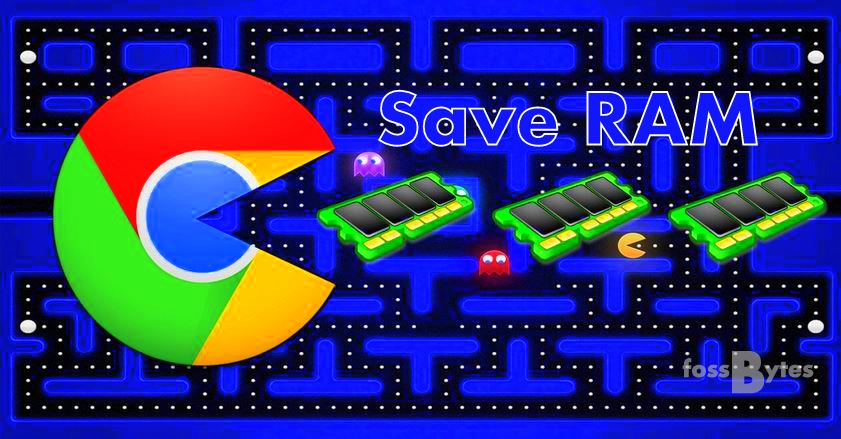 There was a time when I loved my Chrome browser very much. But from the first day of my blogging life, when I had to open lots of tabs to see different websites and multitask, I started realizing that this browser would kill my PC. Also, after seeing people's negative reaction towards Chrome browser whenever we wrote something about it, I convinced myself that my opinions were right. This is a no denying the fact that Chrome Browser is a RAM killer.
A
fter searching a lot on the internet, I couldn't find a single thing that could save my PC from the wrath of Chrome. So I switched to Firefox. Firefox is a great browser but if you wish to open lots of tabs, it hangs badly and the problem is still the same.
Recently, I stumbled upon with this extension called The Great Suspender and I think I am in love with my Chrome Browser again.
The Great Suspender is an easy-to-use tool. You just need to download and install the extension from Chrome Web Store. Once installed, you can set the time after which you want to suspend the tab. Tabs which are not in use will be suspended once crossed that time limit, which will again be activated when you click anywhere on the page.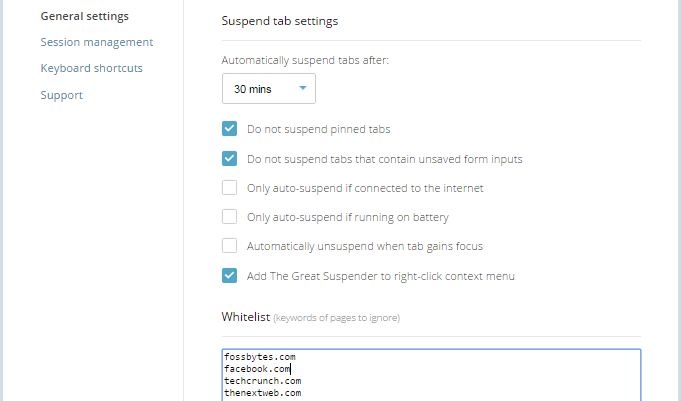 You can also set the list of websites that you don't want to be suspended even after the time limit you set earlier. Also, you are all free to remove any site from the whitelist.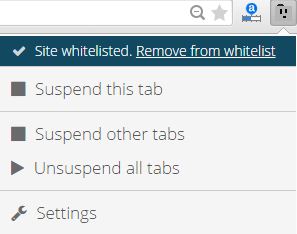 If you were a regular Chrome user in past, this extension is worth trying and it's possible that you would start loving your Chrome browser again.
For more tips and trick visit our How To Guides
Recommended: How To Make Incognito Mode the Default Browsing Mode In Chrome