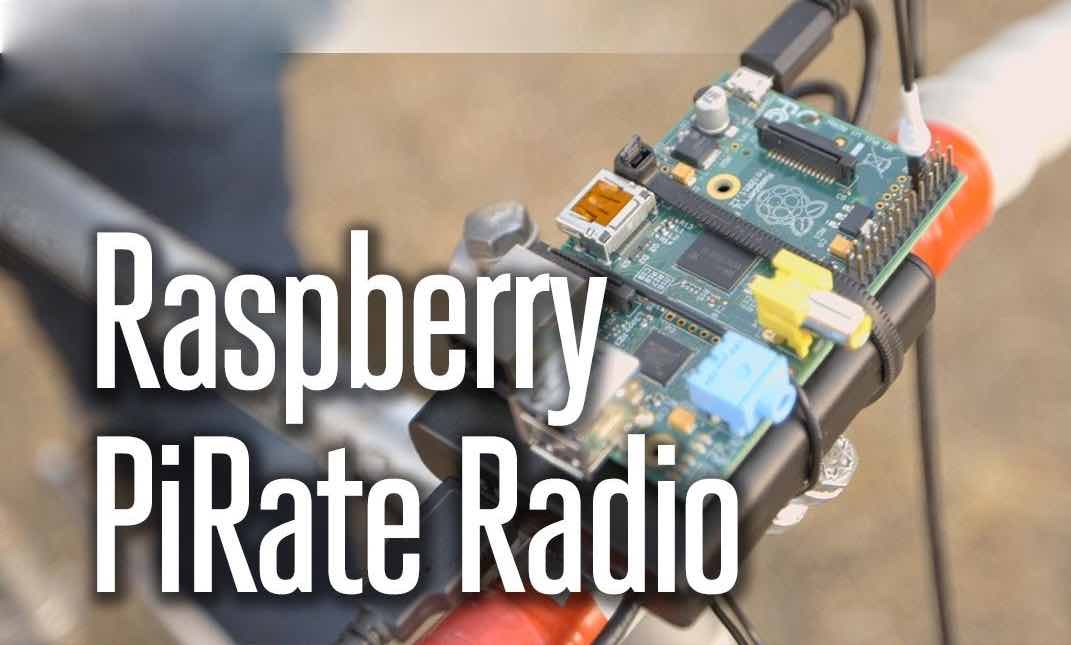 Short Bytes: Continuing our Raspberry DIY series, we are here with a simple tutorial that tells you how to start your own pirate FM station using Raspberry Pi. Take a look and broadcast your tunes —  anytime, anywhere.
If you are into DIYing and working on interesting projects, here's something special for you. Using your little DIY companion Raspberry Pi, you can start your own pirate FM radio station and broadcast anything you like.
You can use it as your secret college radio after a little investment in time and money. This powerful FM radio transmitter can cover you entire home, few classrooms, a football game and more. This could be done using the PiFM software, originally created by Oliver Mattos and Oskar Weigl, and revised by Ryan Grassel.
Make has come up with an easy-to-understand video that guides us through this DIY. Make has also contributed to this project by writing the PirateRadio.py script that allows playback without the use of command line.
Before getting started with the project, let me tell you everything you are going to need:
Raspberry Pi single-board computer
– The complete Raspberry Pi starter kit
SD Card, 4GB or more
Female jumper wires
Heat-shrink tubing
FM radio

to tune in and listen to your station

Battery pack, 4xAA, with USB socket

for portable operation (optional)
The process explained by Make is very simple and whole process takes about an hour. You can head over to the website for the complete tutorial. For more help, watch this video:
Note: Keep the Raspberry Pi's broadcast frequency between 1Mhz and 250Mhz to avoid interference with government bands. Please limit your transmissions to the standard FM band of 87.5MHz–107.9MHz and choose a frequency that's not already in use.
Did you find this Raspberry Pi DIY helpful? Tell us in the comments below.