People have been taking screenshots of their tweets and posting them as Instagram stories forever. Twitter has made it easier for iOS users to do it by adding the share to Instagram stories feature.
The feature is available only for iOS at the moment. So if you have iPhone, here's how to share tweets to Instagram stories.
How To Share Twitter Posts To Instagram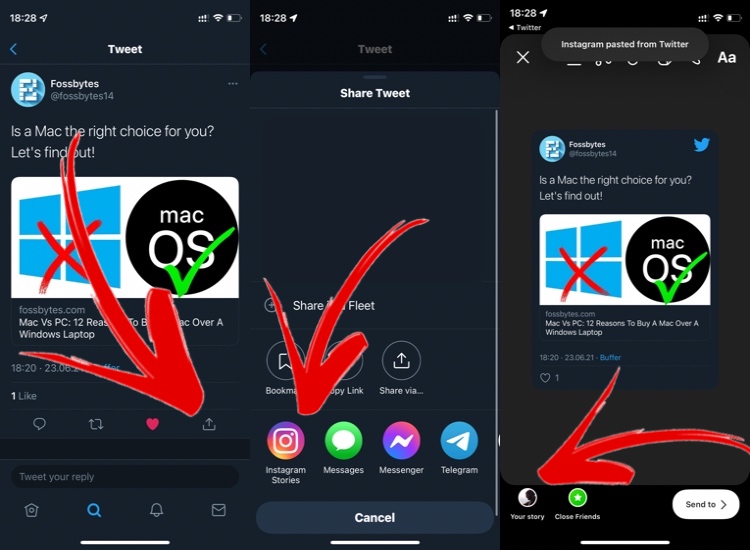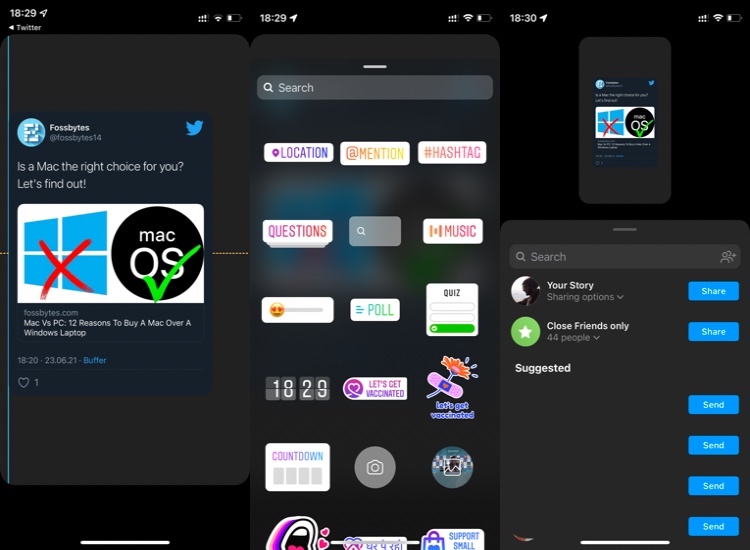 You can resize it, add a location or filters. You can also share it separately with your friends if you want.
Twitter Wants You Back!
Last year, Twitter's stocks took a 14% dip as the company reported a 'slow user growth.' An Edison and Triton survey showed that only 16% of participants were using Twitter, compared to the 58% that use Facebook.
All things considered, Twitter is trying to make a comeback and be relevant by adding new features like Twitter Spaces and now directly sharing tweets to Instagram Reels.
Twitter has lately taken a heavily political color in some parts of the world. It was at an impasse with the Trump administration in the U.S. and the current government of India and Twitter feud is also not hidden from anyone.
That said, these new features are a welcome move, and Twitter is a unique platform in itself. It has become well-polished and intuitive over time. Adding more features only adds to the refinement of the platform.
While sharing tweets to Instagram stories is not a big deal, adding a dedicated shortcut does save some time. We'd like to see similar features added to share posts to LinkedIn, Facebook, and other social media.