Protecting privacy on the internet is a crucial task these days. If you want to make your Internet footprints untrackable, you can choose to opt for a virtual private network that encrypts your data so that nobody can snoop on it. To understand the working of a virtual private network, refer to our detailed guide explaining how VPN works.
Once you're aware of the working of VPN, you will see that VPN is essential. Still, we have compiled a list of 10 reasons why you must use VPN.
Now that you're convinced to purchase a VPN service, the next step would be deciding which VPN is best for you. Again, here are some of the factors that you must consider while choosing the best VPN. After purchasing the VPN that suits your need, the next step is to set it up on your device.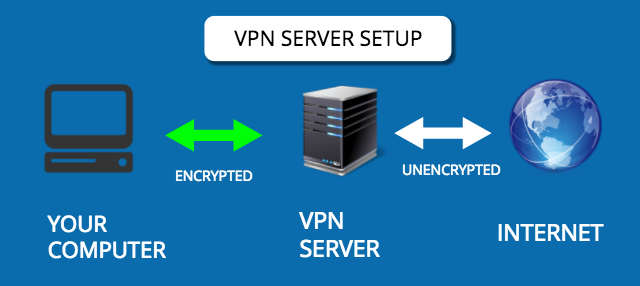 How To Setup A VPN?
Setting up a VPN is a fairly easy process.  Here is a step-by-step guide to setup a VPN.
The first step is, obviously, to purchase a VPN. If you are confused between the different VPN options you have, you can refer to our guide for choosing the best VPN out of the lot. Here, I'm using ExpressVPN for this tutorial.
Most VPN service providers offer their apps for different platforms, such as Windows, Mac, Android and iOS that can be downloaded from the official website of the VPN.
Install the VPN in your device and follow the on-screen instructions for completing the installation process.
Once installed, open the VPN application by double-clicking on the VPN service provider's icon on your desktop.
Sign into your account with the credentials given to you. Generally, credentials are the email ID with which you purchased the VPN service and the password you used in the process.
There are some VPN providers like ExpressVPN that require an activation code while setting up VPN on your device for the first time. You can get the activation code by email. There are some VPN service providers, for instance, Private Internet Access, that assign you a login ID to sign into your account. Sign with the credentials applicable in your case.
Select the VPN server location if you want to bypass geographical restrictions. Most of the VPNs offer you the facility to choose from a list of their recommended best VPN server locations, or you can manually choose from the map.
Click on connect, and you will be connected to the preferred VPN server. It might take some time for VPN to connect depending on your VPN provider and the location of the server you have chosen.
You can also refer to your VPN's setup guide if the installation process is still not clear to you.
Do check our related article on open source virutal private network that helps you in protecting your privacy online.
Additional VPN Settings You Can Tweak
VPN service providers have started adopting newer techniques to make sure that users remain untrackable on the Internet. Here are some additional VPN settings that you modify to make your web browsing experience more secure. Not all VPN providers provide these settings to alter, if the provider you have chosen offers any or all the settings, we recommend that you utilize it for adding an extra layer of security.
Onion Over VPN
NordVPN offers additional functionality to users who want to surf dark web. If you choose to connect via Onion Over VPN option, the internet traffic is first redirected through VPN and then through Onion Router.
Kill Switch 
While choosing the best VPN, make sure that it provides Kill Switch option. Reputed Virtual Network Providers like ExpressVPN and NordVPN feature this option. Kill Switch automatically kills your Internet connection if VPN services are not available due to any reason. Turning on the Kill Switch will block certain services from accessing the internet if VPN is unavailable.
IPv6 Support
Problems with VPNs is that your IP address could be leaked thus defeating the whole purpose of it. Choose a VPN that has servers supporting both IPv4 and IPv6. VPNs like ExpressVPN have servers compatible with IPv6, and you can choose the IPv6 leak protection feature to ensure no leakage.
Approach Customer Service If You're Still Stuck With Setting Up VPN
You can always approach the customer service executives of your VPN provider if you are stuck somewhere in the process of setting up a VPN. Most VPN providers offer live chat support as well as email support. Their response time could be another factor to consider while choosing the best VPN for yourself.