Setting up a new Mac is a seamless process, whether you're migrating from an old Mac or starting fresh. We'll walk you through all the steps and show you how to set up a Mac seamlessly. Congratulations on the new Mac! Haven't bought one yet? Check out our Mac buying guide to make an informed choice.
Here are a couple of things to do before you go ahead and start by booting a Mac. First, make an unboxing video when unpacking a Mac for the first time. This can help you in case you get damaged goods.
Second, always check the hardware before booting it up. Take a look at the sides and the bottom to ensure everything is sorted. Once you're through with that, open the lid and begin the process.
How To Set Up A New Mac
If you're setting up a MacBook, open the lid, and your Mac will boot up.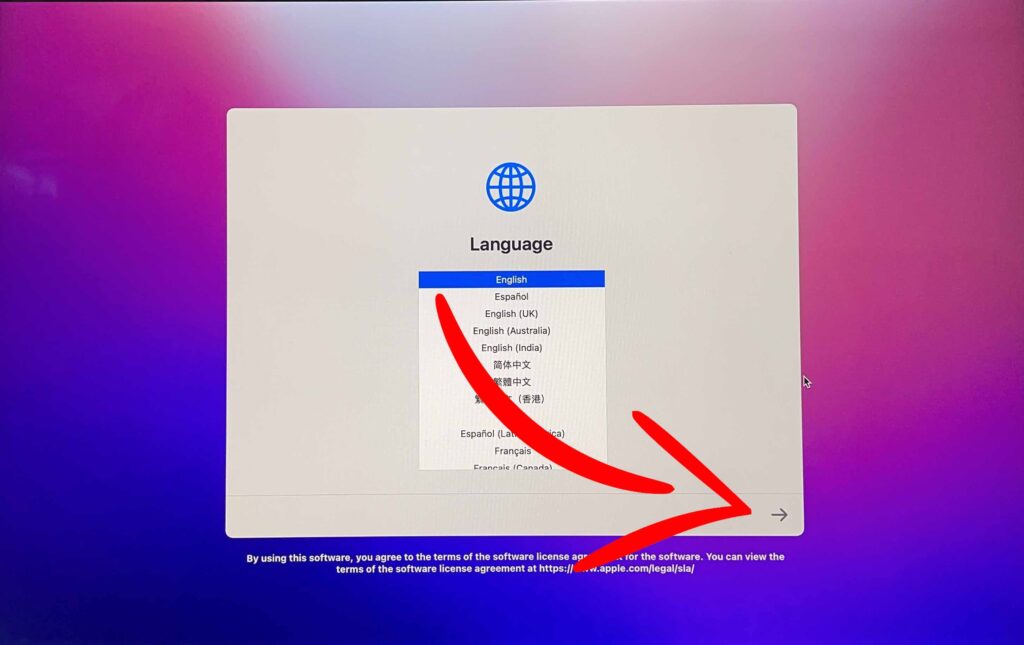 The first thing to do is to select your language. You'll see that your Mac will change the entire interface language as you scroll through the languages. When you find yours, hit the return key.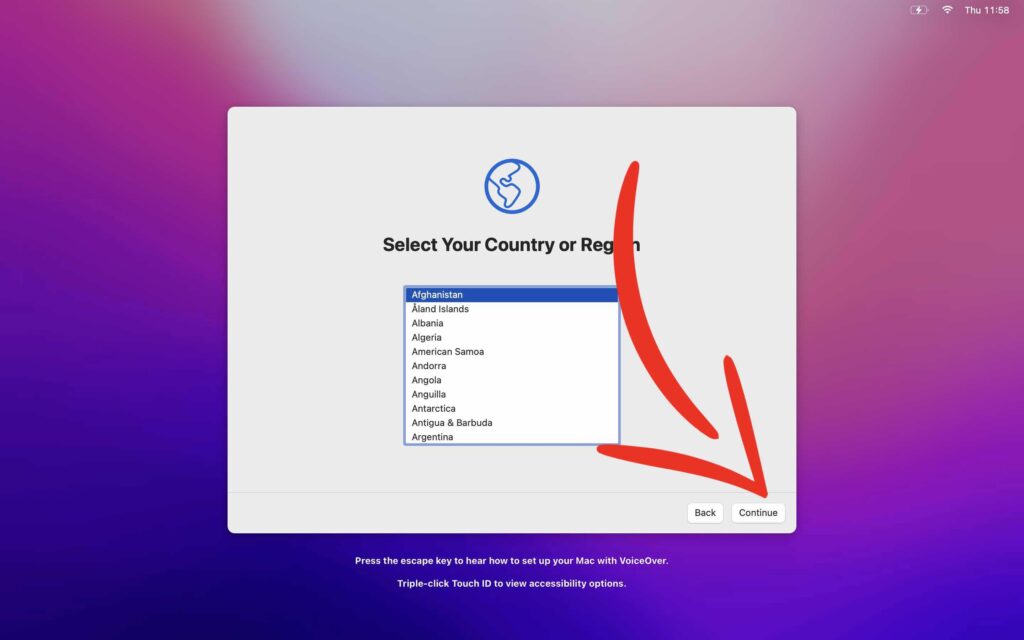 On the Select, your country or region page, tap the first letter of your country to quickly jump to it. For instance, if you're in Hungary, tap 'H' on the keyboard, and you'll go straight down to countries starting from the letter H.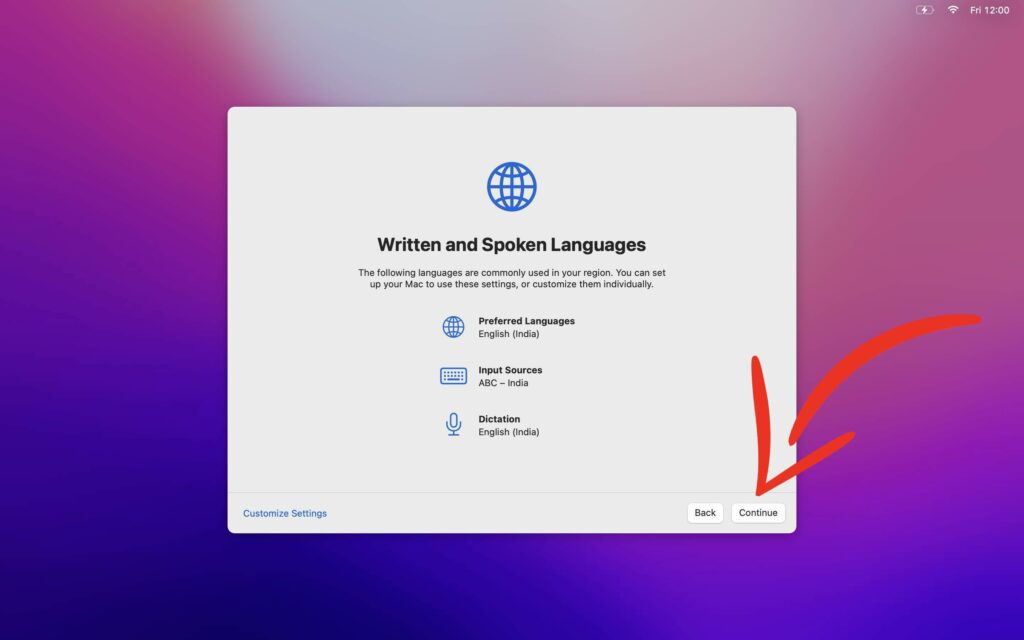 Next up, on the Written and Spoken Languages page, you can either accept the settings your Mac shows or adjust each setting by selecting the 'Customize Settings' button on the bottom left side.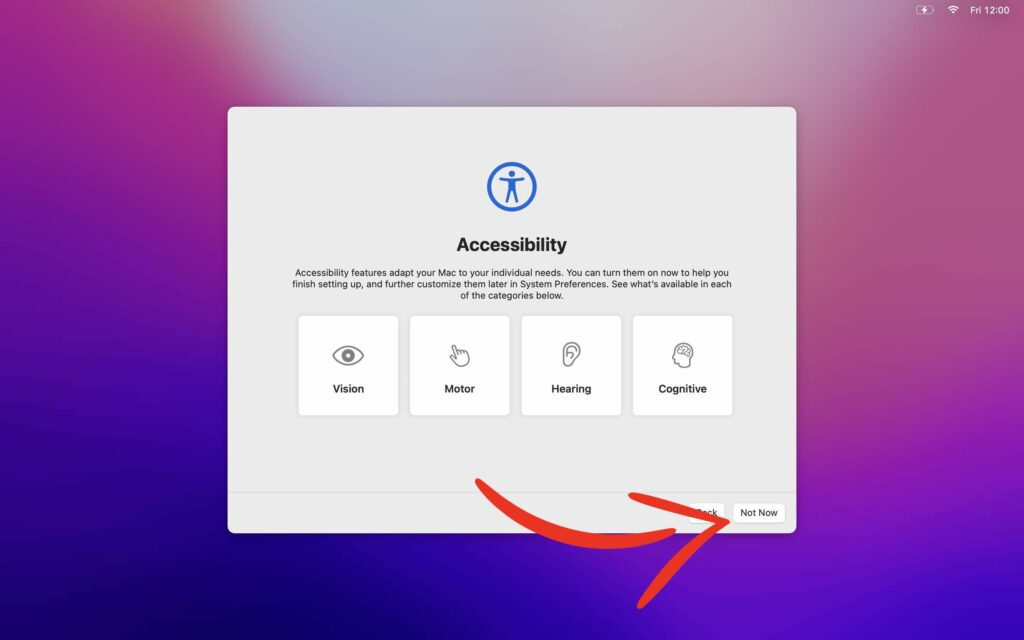 Once done with that, you'll see the Accessibility page. If you have any difficulty with the given functions, you can set up your Mac to adapt to your needs from this screen. If not, tap 'Not now' and go to the next screen.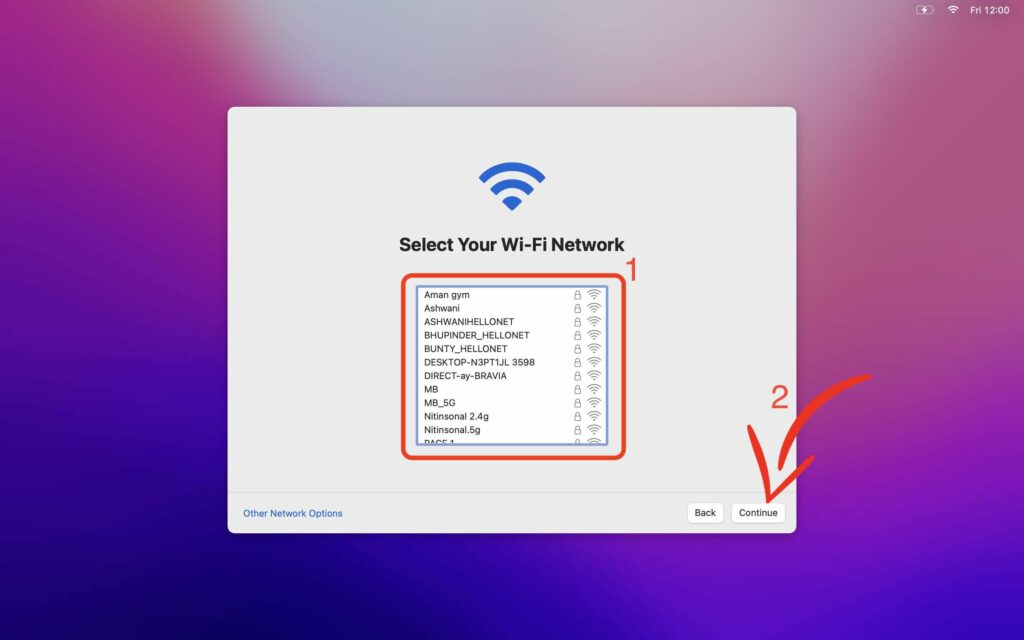 The screen will ask you to connect to a network. If you don't see your network in the menu, select 'Other Network options' and follow the on-screen instructions.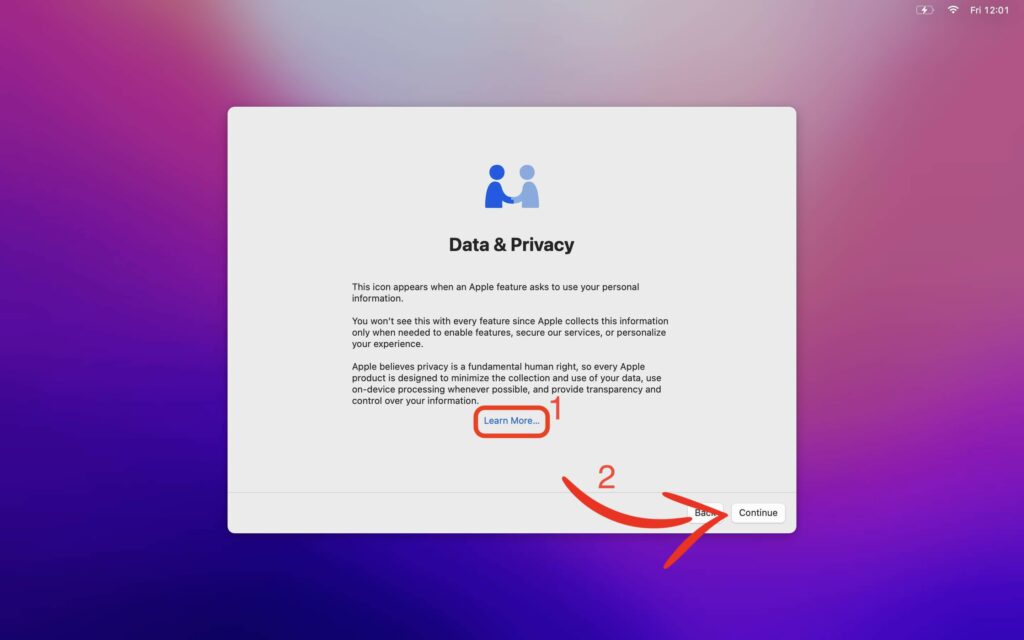 After that, read through the Data & Privacy page. You can read the entire policy by clicking on the Learn More button. If you agree, click Continue and move on to the next screen.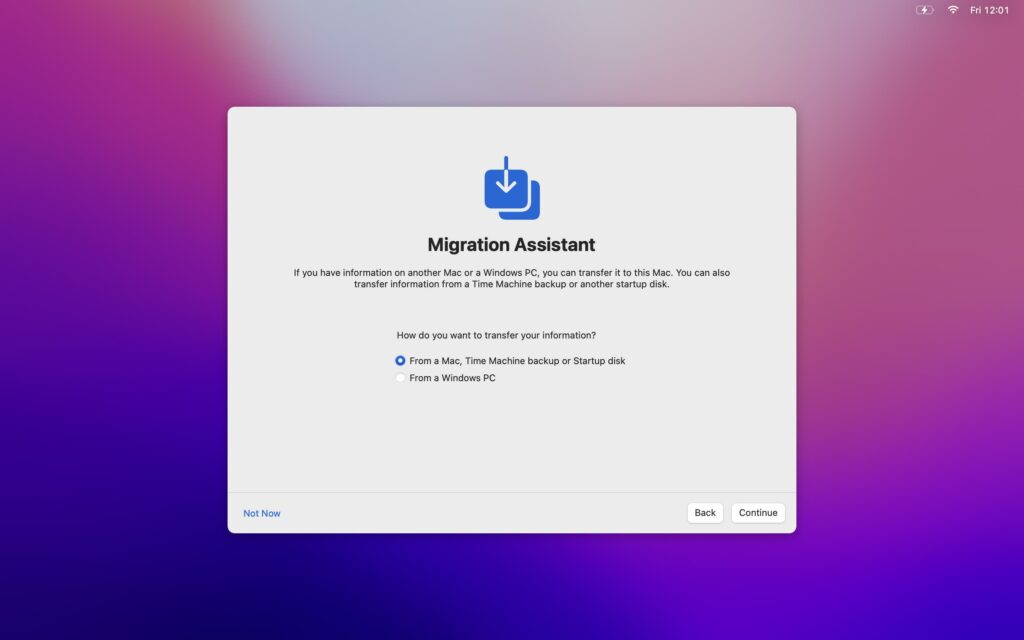 Next up, you'll see Migration Assistant. This is where you can import data from your existing Mac or restore it from a Time Machine backup. If you're coming from Windows, select 'From a Windows PC' to import data.
Select 'Not Now' to skip and go to the next screen. You can access Migration Assistant anytime you want after the setup too.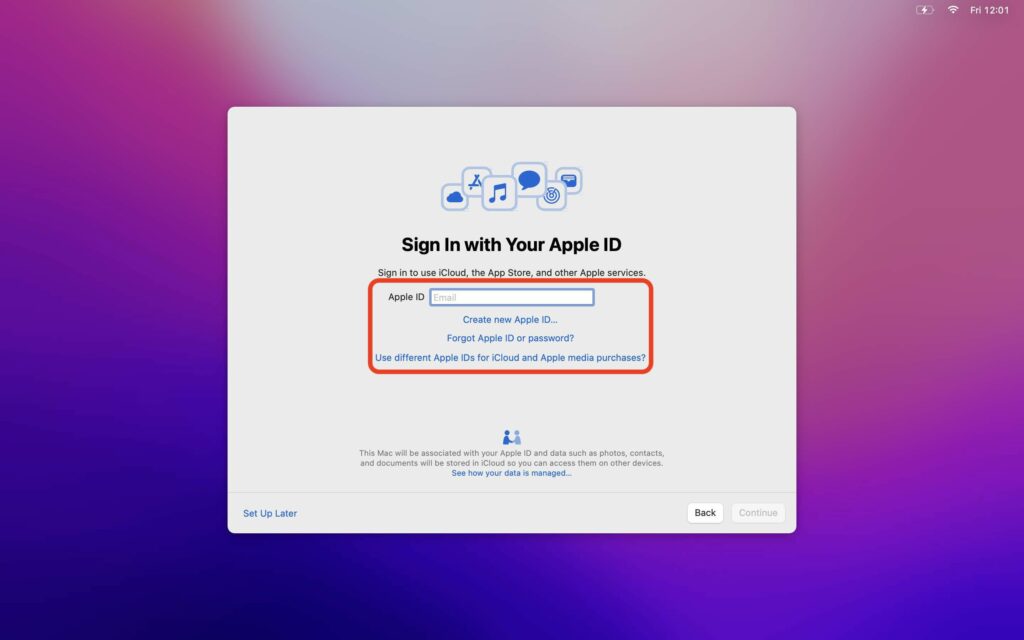 You can log in here or create your Apple ID. Your Apple ID is your gateway into the Apple ecosystem, and we have a quick explainer on What is Apple ID.
If you're using the same Apple ID on an iPhone/iPad/iPod, your Mac will ask for your iPhone password to verify your identity.
Additional Steps To Set Up Your Mac
If you're setting up a MacBook or a Mac with Touch ID, you'll be prompted to set up Touch ID now or later. Apple may also ask you to set up Siri. If you want to use 'Hey Siri' voice controls, follow the on-screen instructions, and you'll be set.
That's It!
Congratulations! You're into your new Mac now! While the fun has just started, you can explore our macOS guide to find cool macOS tips and tricks.
We've also curated articles on how to personalize your Apple ID, make the most of your keyboard shortcuts, and a list of the best Apple apps you must try on your Mac.
If you find this article helpful, let us know in the comments. You can also let us know if there are any other tutorials you'd like to see here.