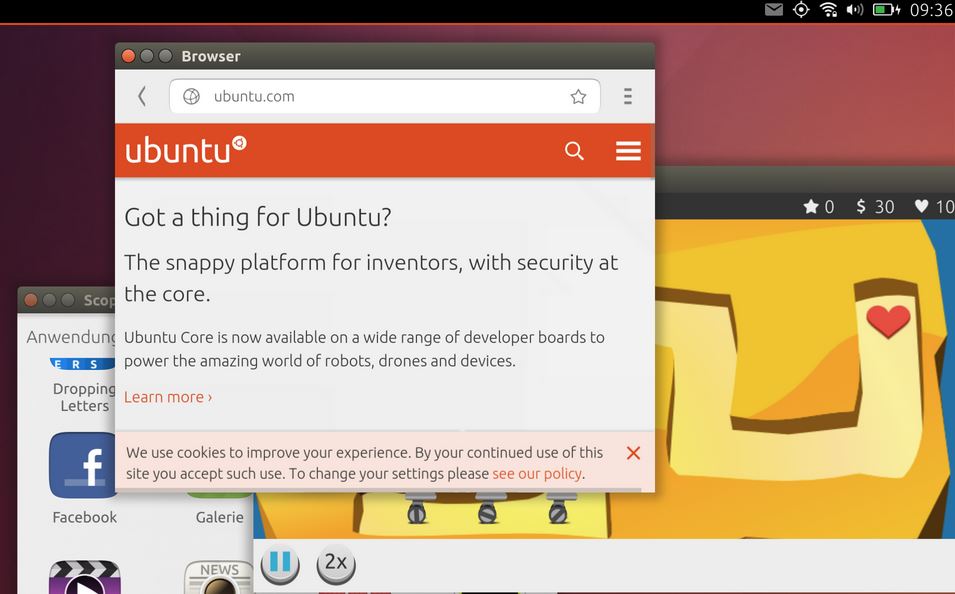 Short Bytes: Ubuntu powered phones are gaining popularity each day and we are here with a tweak to run Ubuntu Phone in windowed mode. Learn how to do this in few simple steps.
W
ith the
first Ubuntu phones
going on sale all around the world, new tweaks and features of the mobile OS are coming into the limelight. The developers of the Ubuntu Linux OS have made the mobile version of the software by importing a lot of code from the desktop version. 
(Also read: 
How is the World's First Ubuntu Phone Different
from Android, iOS and Windows?

)
Talking about the apps, Ubuntu Phone runs the apps in the full-screen mode just like iOS and Android. However, developers have tweaked some codes and explained how to run the Ubuntu Phone apps in resizable windows (or Ubuntu Phone in windowed mode).
To try out this cool windowed mode, you'll have to install a devel-proposed channel build of the Ubuntu 15.04 with Unity8 desktop. After this, on terminal (ssh/adb/terminal app) execute these commands:
gsettings set com.canonical.Unity8 usage-mode Windowed
To get back to the default mode, execute:
gsettings set com.canonical.Unity8 usage-mode Staged
It should be noted that the gsettings flag is still experimental and it can disappear at any time. Here's a much simpler way to do this using the Ubuntu Touch Teak Tool from Open Store. Take a look:
https://www.youtube.com/watch?t=55&v=crYWEmB8eDw
Did you like the Ubuntu Phone in windowed mode? Tell us in the comment below.