Shortcuts first debuted on the iPhone with iOS 15, and Macs can run shortcuts on macOS Monterey. As the name suggests, shortcuts are setups that you can create to save time and do things quicker.
Before the Shortcuts app on macOS Monterey, Macs came with Automator. While Automator is still there, you can merge Automator workflows into shortcuts that make them easier to use. So here are the easy steps to create and run shortcuts on macOS Monterey.
How To Navigate Shortcuts App On macOS Monterey
You can create a shortcut on your Mac using the Shortcuts app. Press command + space to summon Spotlight and search for the Shortcuts app to go to the app.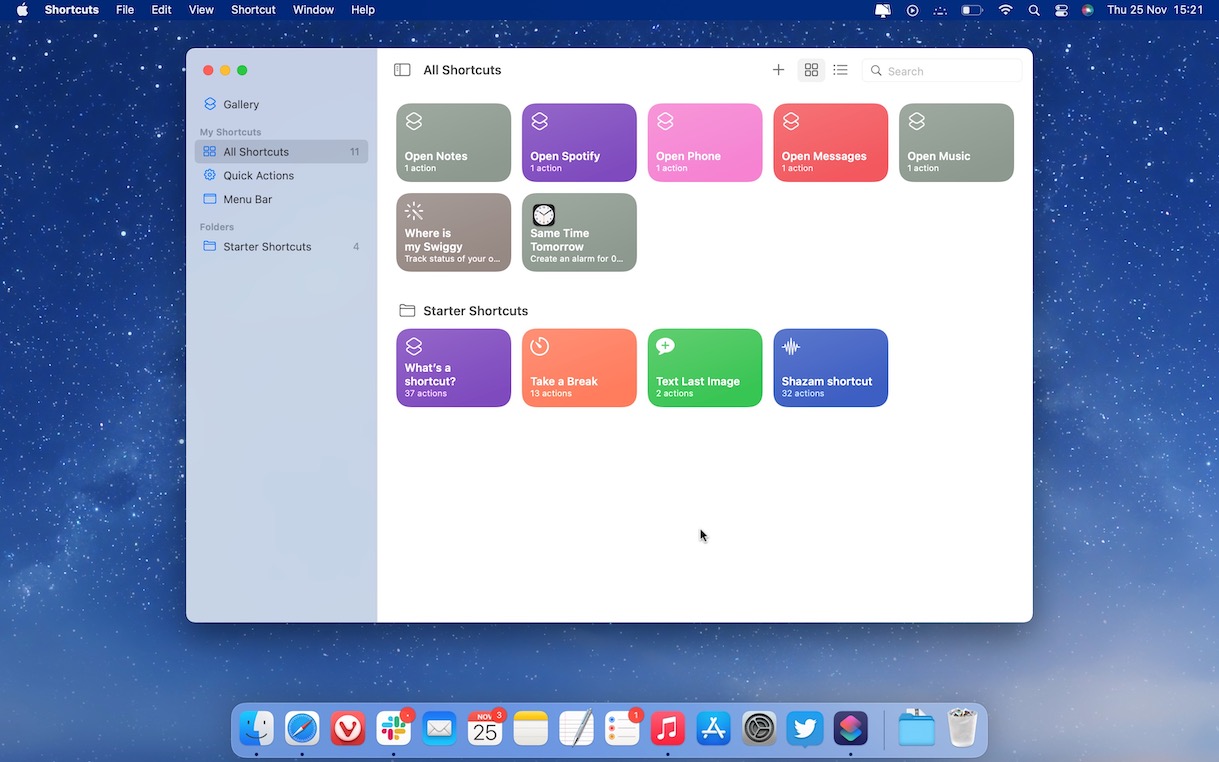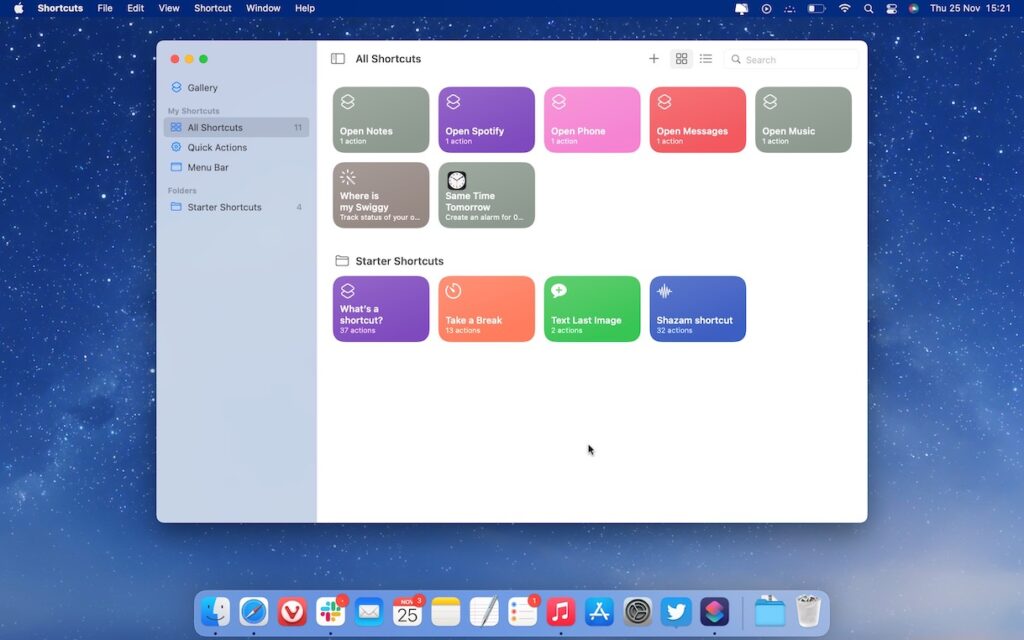 Once you're in the app, you'll see all shortcuts that you can use to sync between your Apple devices. You can go to Gallery in the sidebar and explore macOS Monterey shortcuts.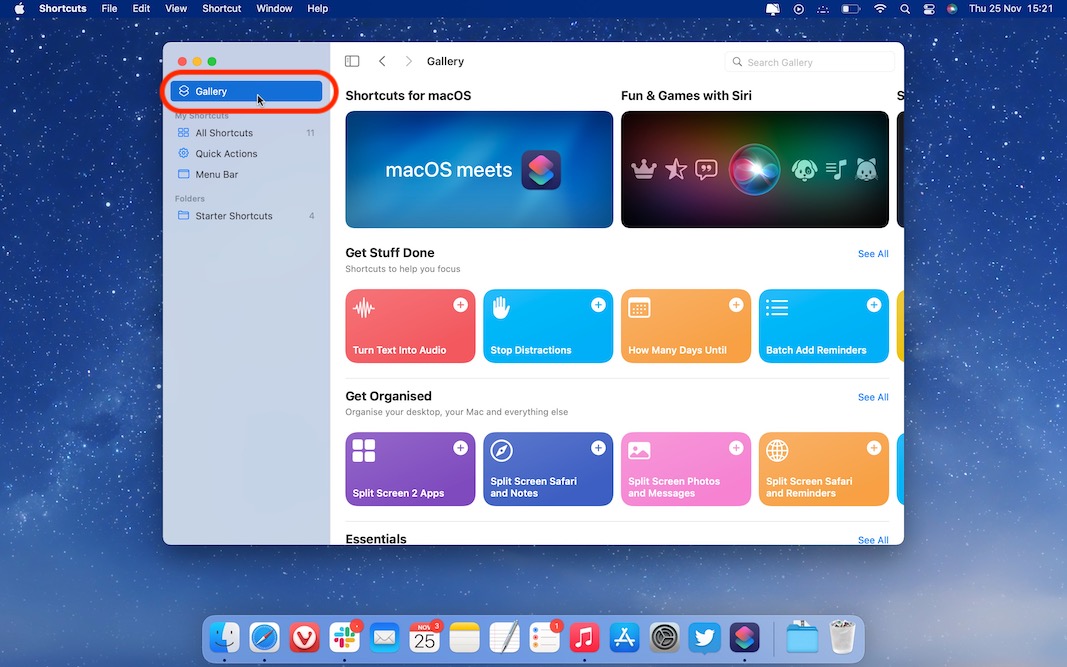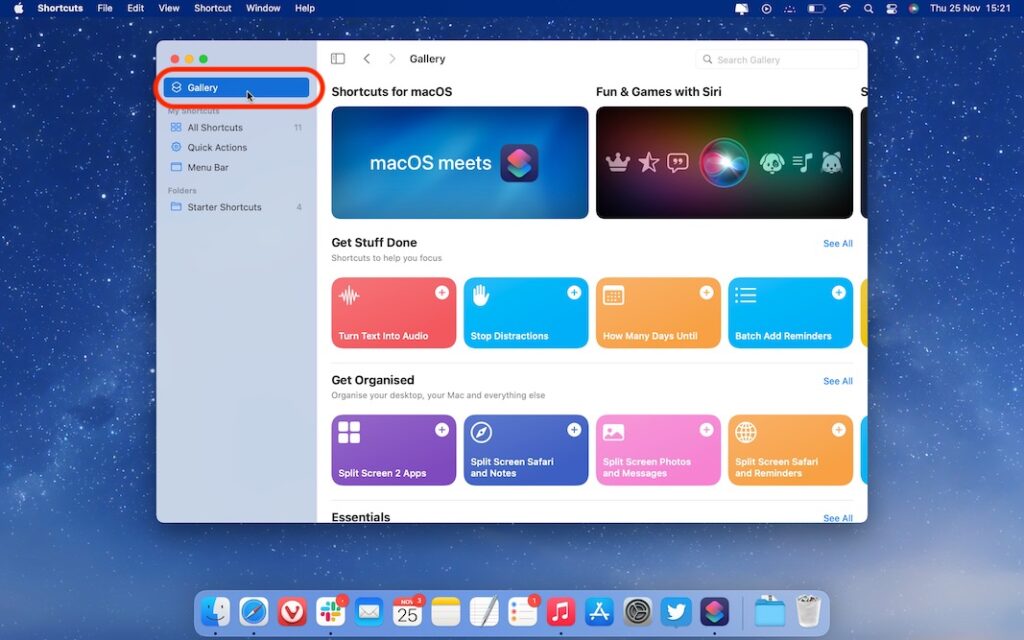 You'll also see a Starter Shortcuts section that shows some of the basic shortcuts that you can use. If you don't see the shortcuts you want to use, you can create your own as well.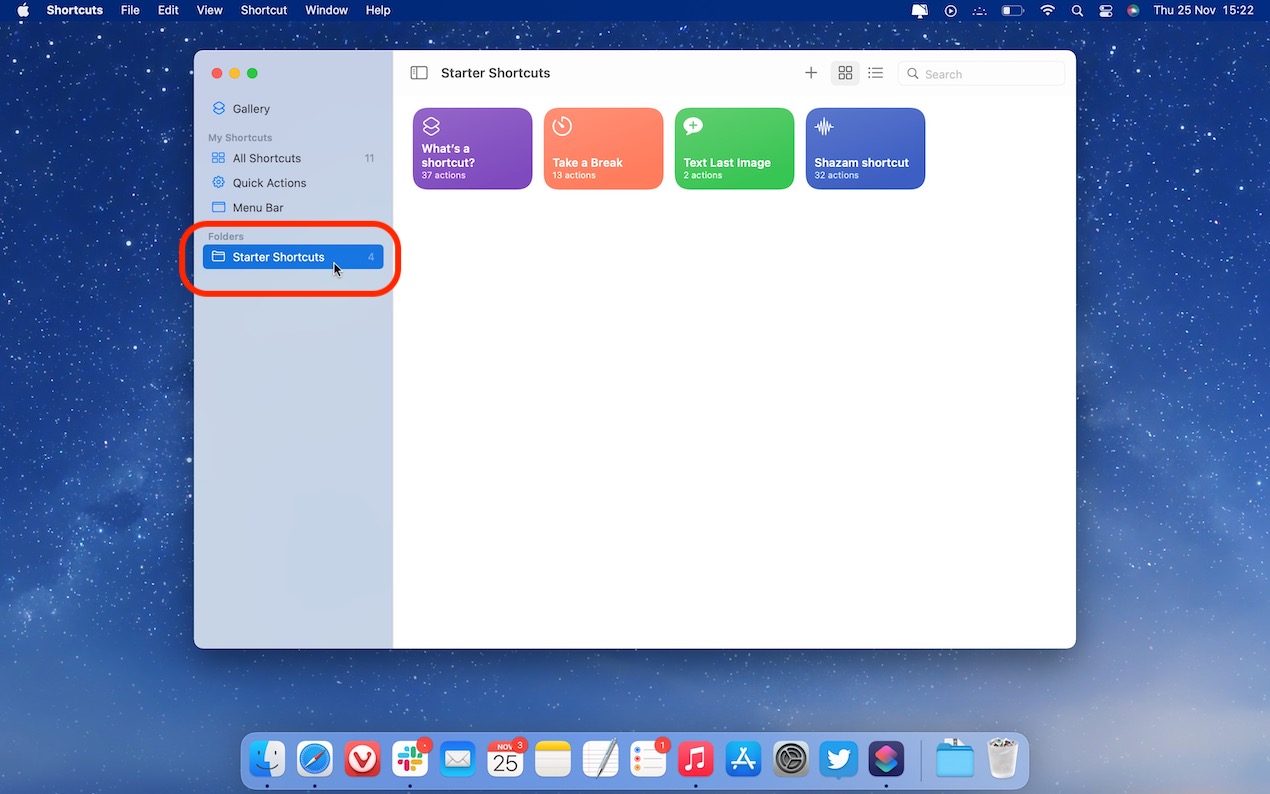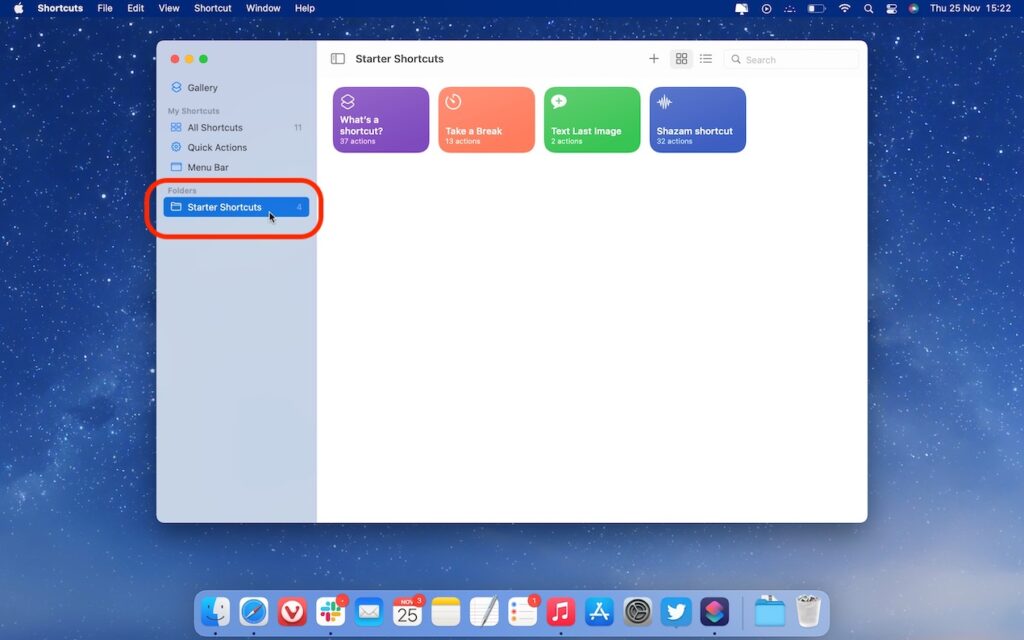 How To Create Shortcuts On macOS Monterey
To create a new shortcut on your Mac, go to the All Shortcuts tab from the sidebar and select the "+" icon on the top right side.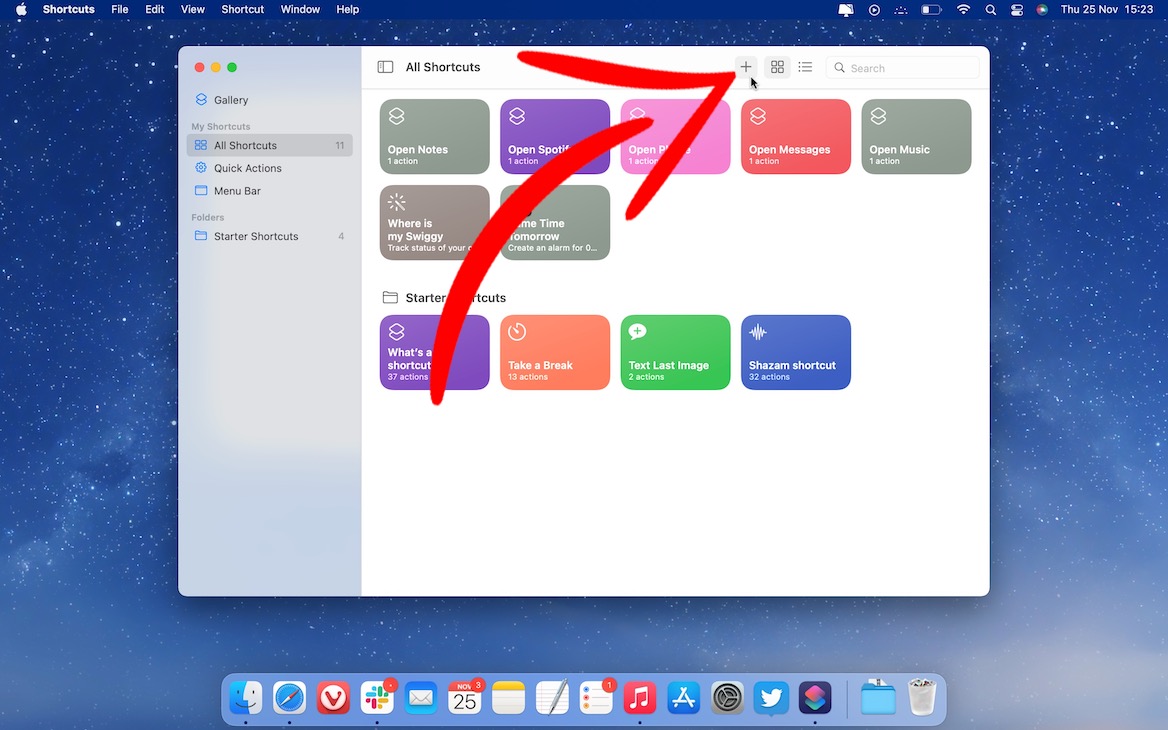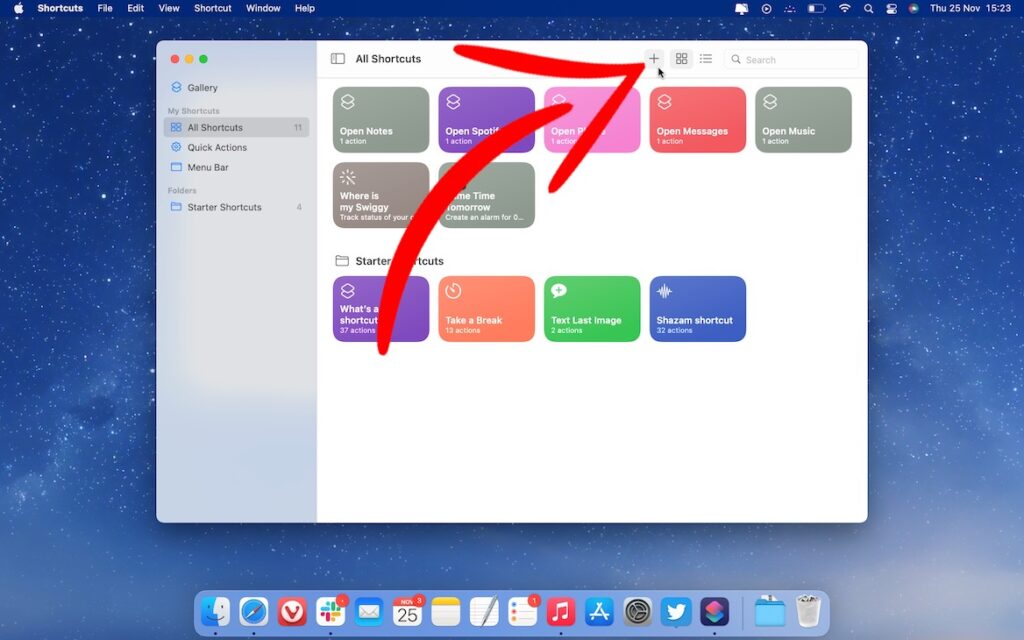 Select between categories and apps from the right sidebar to explore all available actions.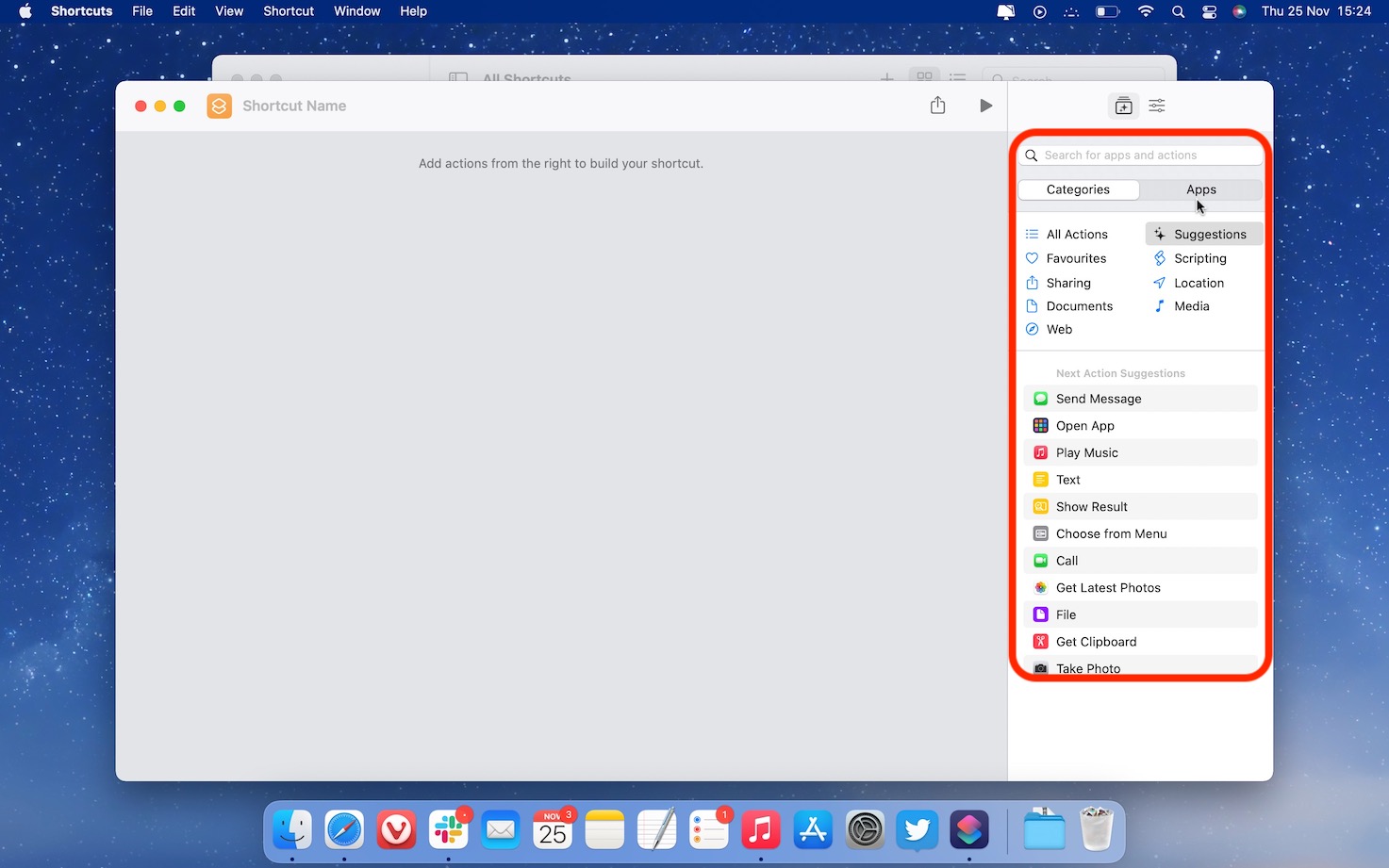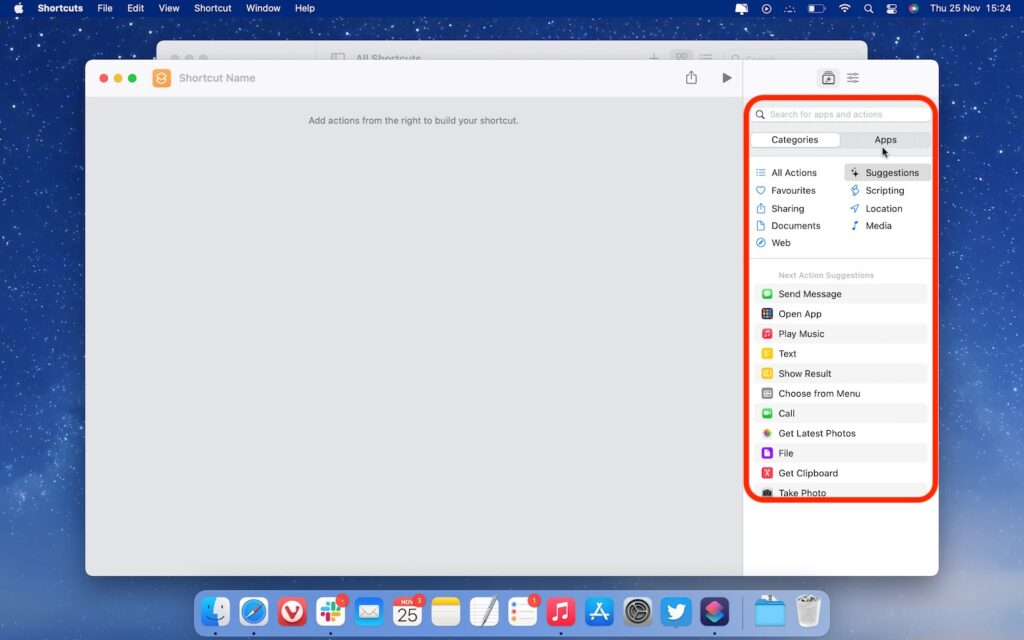 You can select actions related to Favorites, Sharing, Location, Documents, Media, and Web. Once you select an effort, you can drag and drop it from the sidebar and build your own shortcuts on macOS Monterey.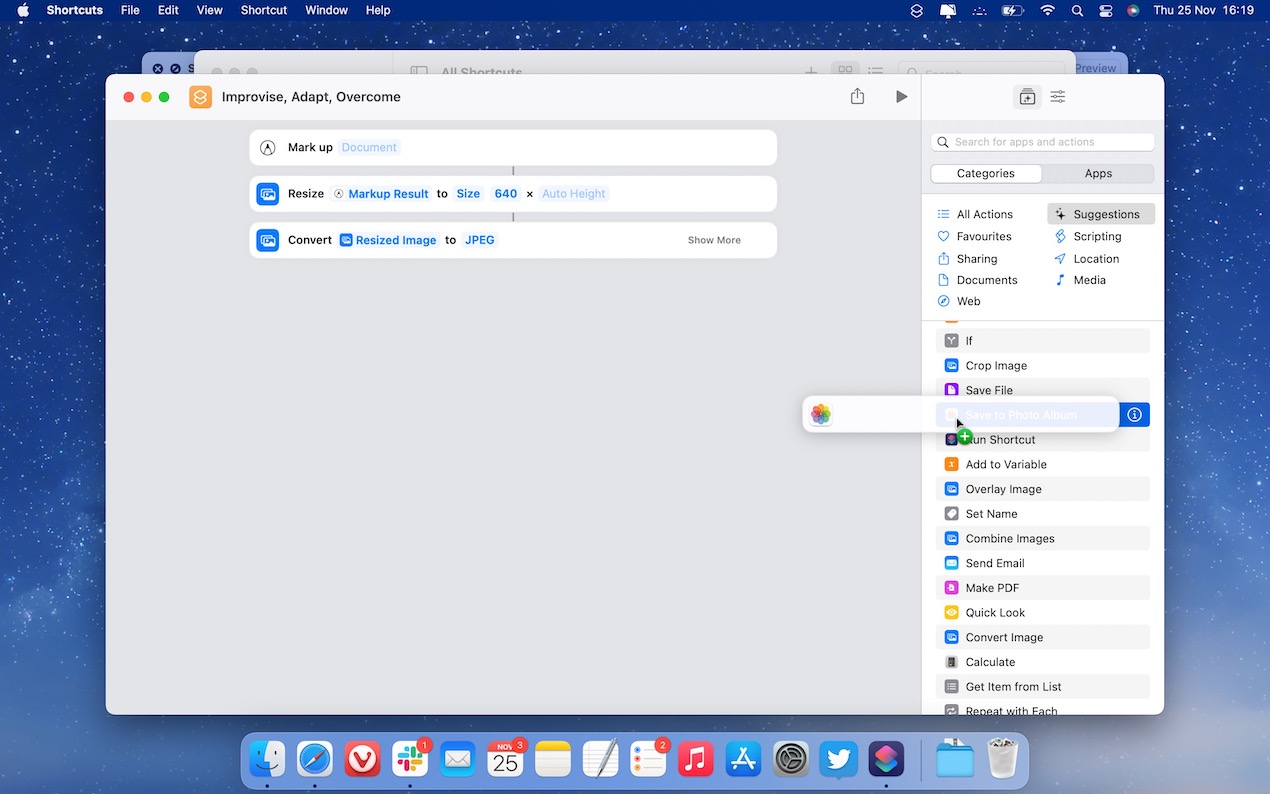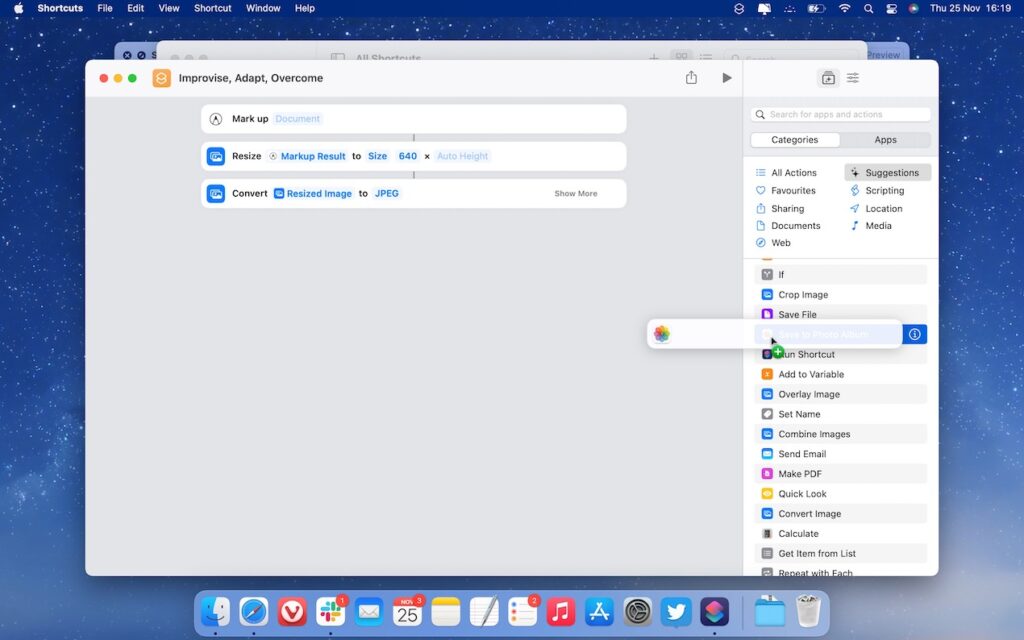 How To Run Shortcuts On macOS Monterey
Whether you create a shortcut or pick one from the presets, there are several ways to run a shortcut on macOS Monterey.
Drag and drop the Shortcut to the Menu Bar tab in the sidebar to show it in the menu bar of your Mac. You can access this Shortcut by clicking on the Shortcuts icon in the menu bar.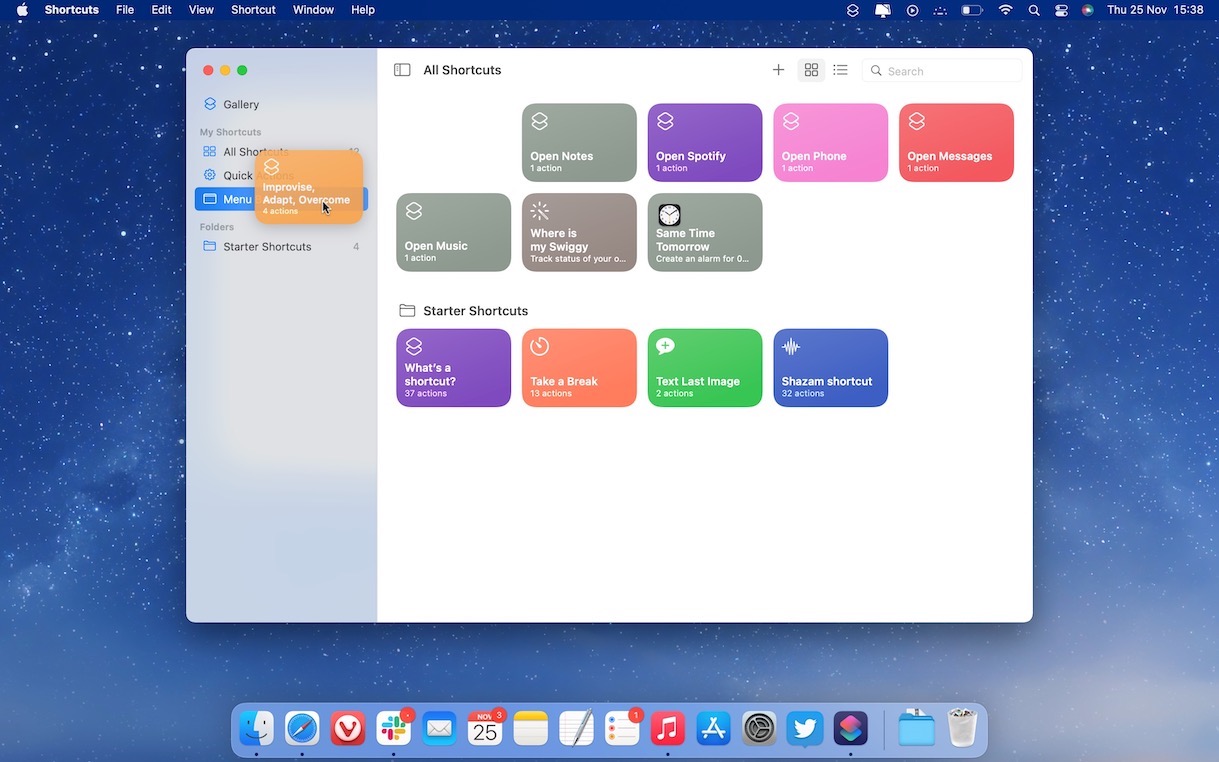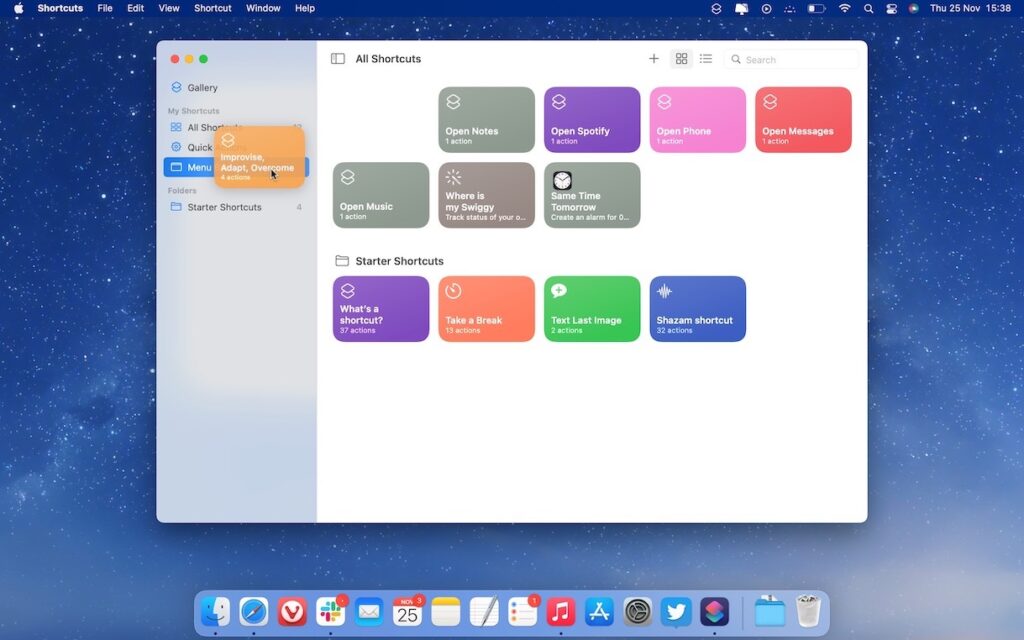 Drag and drop a shortcut into the Quick Actions tab in the sidebar. This will let you control your trigger shortcuts from the Finder app's Quick Actions, Finder, and Service Menu.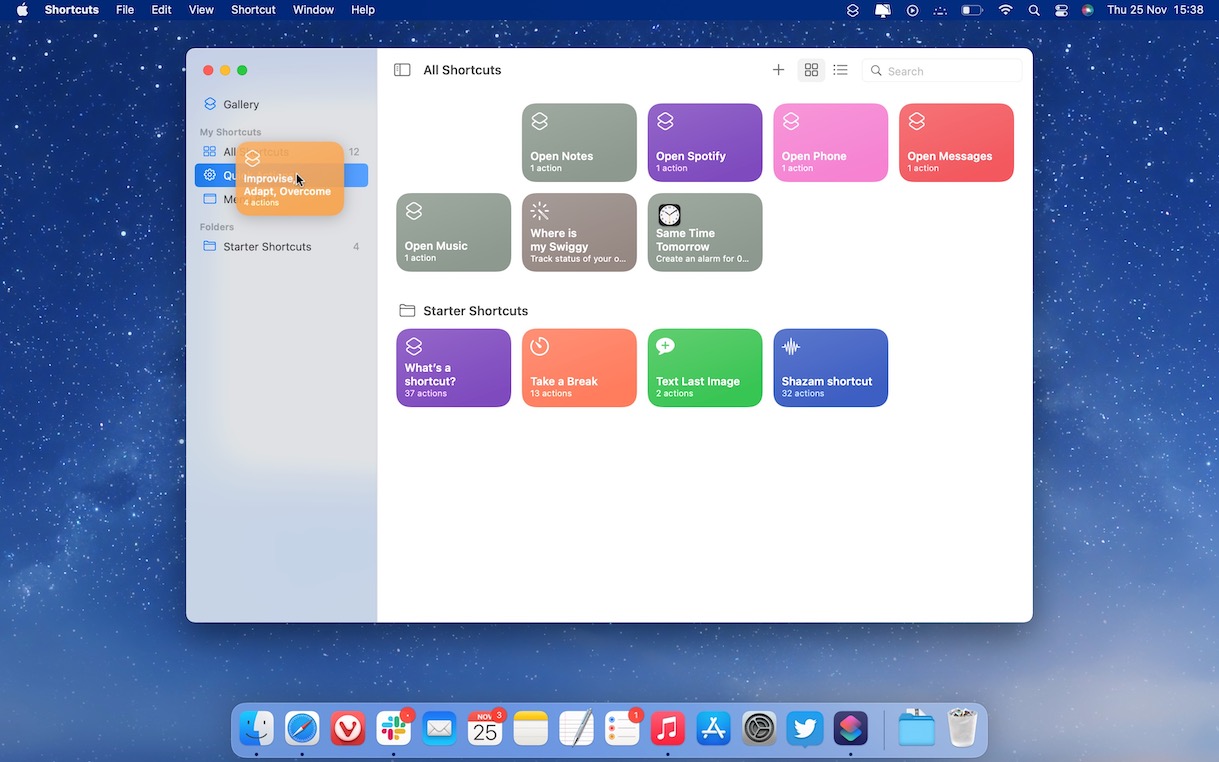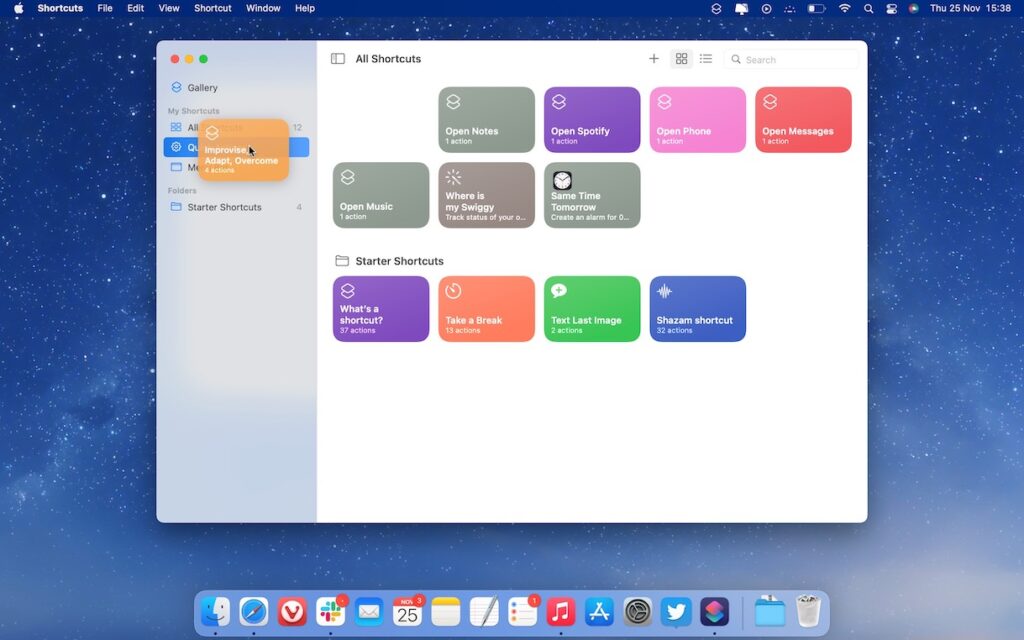 The shortcuts on macOS Monterey are a big leap from Automator that has been there so far. Automator to is a good app, but it has a steeper learning curve. Shortcuts encourage users to create more complex commands with a more intuitive interface.
You can check out what is Automator and how it works on a Mac. If you're comfortable using Automator, you can import your Automator workflow into the Shortcuts app using this tutorial.
If you like Shortcuts, you should check out our list of 16 macOS Monterey features you should try. We also have a list of the best macOS default apps to make your Apple ecosystem experience even better.
Shortcuts On macOS Monterey FAQs
What is the Shortcut on macOS?
The Shortcuts app on macOS lets you create a shortcut on your Mac. These shortcuts combine 2 or 3 commands and save the sequence, so you don't have to repeat tasks.
Can I create custom shortcuts on my Mac?
Yes, you can create custom shortcuts on macOS Monterey using the Shortcuts app.
Can I use Automator with Shortcuts on Mac?
You can use Automator to create workflows and import them into the Shortcuts app.
How Is Shortcuts app different from the Automator on Mac?
Shortcuts app lets you create shortcuts that are available across Apple devices. Workflow is limited to Macs only.