The world is getting more digital as we speak and everything is slowly moving onto our laptops and smartphones and eventually to the cloud. There was a time when people used to have photos in their albums but now they have all their memories in services likes Google Photos and Apple photos.
Still, some of the users have their photos and videos collection stored on their local storage. With that said, there is a risk of losing all that data. What if you accidentally delete those files without knowing and realize it later. That's where software like EaseUS Data Recovery Wizard Pro comes into action and saves the day. Let's talk about this app, and how you can restore your valuable memories using it.
How to recover data using EaseUS Data Recovery Wizard Pro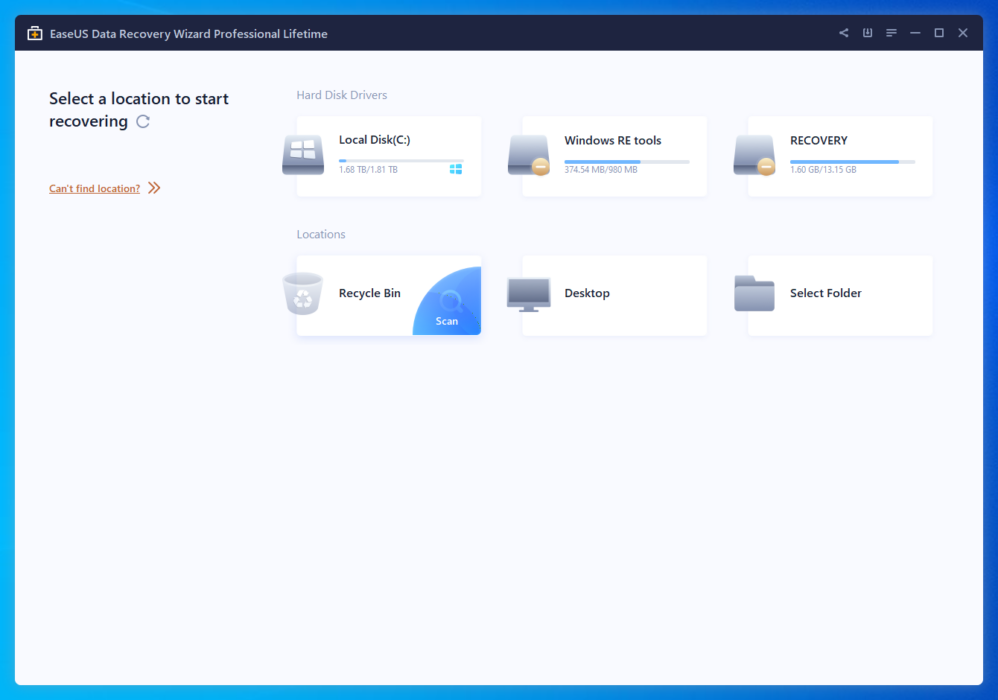 EaseUS data recovery software comes with a neat and clean UI where you can spot all the options and settings easily. This is of the best data recovery software out there and it automatically displays your local hard drives as well as Recycle bin, Desktop, and other folders. It can easily work with Windows 7/8/10/11 and supports file systems including NTFS, FAT32, and exFAT.
You can click on the Can't Find Location option if your desired folder isn't present there. Alternatively, you can click the "Select Folder" option to choose your desired location from where you want to restore deleted files.
Anyway, you can click on any of the options to start the scanning at the selected location to begin the data retrieval process. Depending on the amount of data in the location, the scanning progress might take a few minutes. If for someone you need to pause the scanning process, you can find the option in the bottom left corner.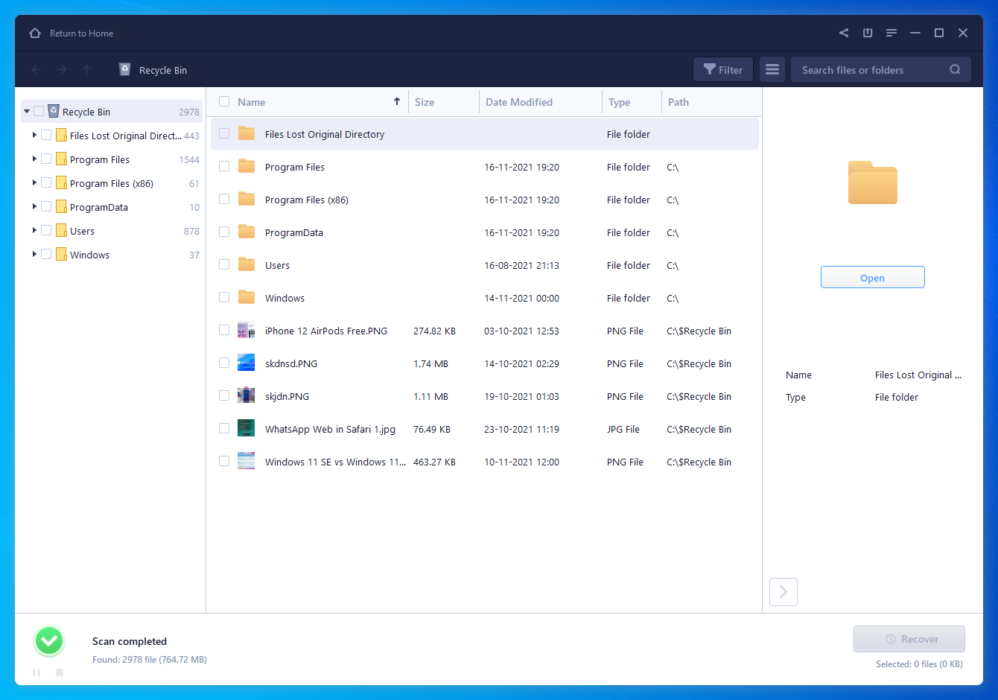 Once it's done, you will be able to see a list view of all the deleted files the app has scanned. Here, you can click on any image or file to get a preview of it in the sidebar. It also displays other details like the name, file size, date modified, etc. for the selected file.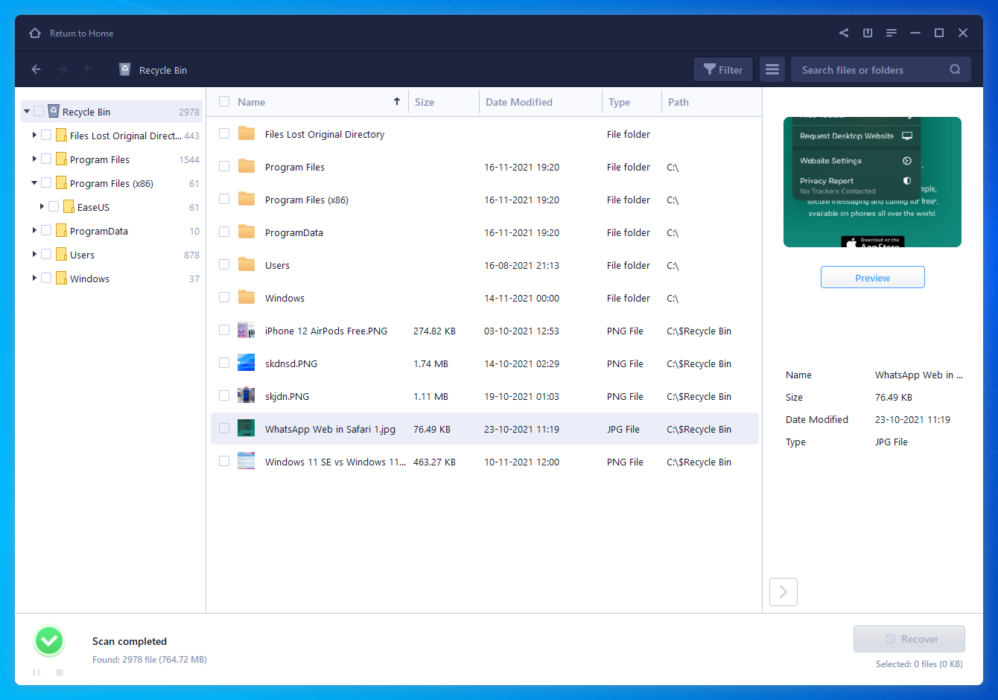 You can also filter these results according to their file type, date modified, and file size. For instance, you can display video files that are bigger than 100MB. EaseUS Data Recovery Wizard can fetch data from deleted, hidden, lost or RAW partitions.
Now, tick the checkboxes for the files you want to recover and click on the Recover button. In the next step, select the location where the recovered data will be saved. That's it.
Recover deleted data directly from File History
Windows 10/11 comes with a built-in backup feature called File History. If you are the one who uses it to clone your data on an external drive, then using the File History backup to restore your deleted files is a no-brainer.
You can find File History in Settings > Update & Security > Backup.
Recover deleted files from the OneDrive cloud backup
As said many people use online cloud storage like OneDrive on their Windows PCs to store the data. After settings it up, the files get synced to OneDrive automatically. Now, if someday you accidentally delete your important files, it's not the end of the road.
Microsoft OneDrives also comes with a Recycle Bin folder where you can find your deleted files. Furthermore, it offers a File restoration feature as well that can roll back your OneDrive storage to a previous point in time just like the System Restore feature on Windows. This is very helpful in case your PC suffers a ransomware attack and your files get locked out or deleted.
So, this is how you can recover your lost files using EaseUS Data Recovery Tool. If you like the trial version, you buy full version the software for $69.95. It offers you unlimited data recovery with a lifetime license, tech support remote assistance, and more.