There are Zoom meetings where every participant gets a chance to speak. There are also Zoom webinars where some key guests do most of the talking. In either case, if you want to say something, you shouldn't and can't interrupt the speaker all of a sudden. You can use Zoom's "raise hand" feature when you want to convey your thoughts.
Usually, the webinar host briefs the audience about when and how to use the "Raise Hand" feature. And its most common use is to signal to the host that you want to ask the panelists a question during the Q&A segment. In special cases, you may use this feature to attract the host's attention to an issue you might be facing.
How to 'Raise Hand' during a Zoom meeting?
Before you proceed, it's important that you already know how to join a Zoom session on your PC, Android, or iOS device.
Fortunately, this important webinar feature is present across the web client, Zoom Desktop Client, and Zoom mobile apps. Here's how to use the Raise Hand feature during a Zoom session.
'Raise Hand' on Zoom via Web Client
Go to zoom.us and join the Zoom meeting.
Click on the "Raise Hand" button at the bottom of the screen.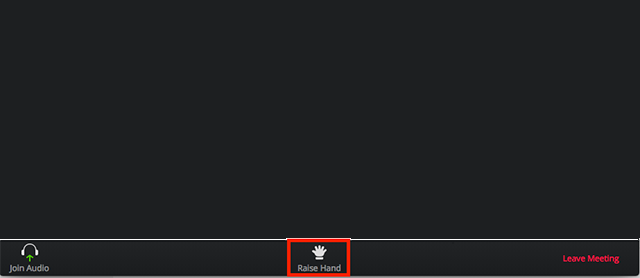 3. Once the host acknowledges your request, you might get a prompt to unmute your audio.
You can select the "Lower Hand" option once the host has seen your request. Doing this won't mute your audio if it is unmuted. Meanwhile do check out our guide on how to create a zoom meeting in detail here!
Use 'Raise Hand' on Zoom Desktop Client
Raising a hand in Zoom's PC app is a bit different than the web version, although it's the same video conferencing platform.
Open the Zoom desktop app and join the webinar.
At the bottom of your meeting screen, click on "Reactions."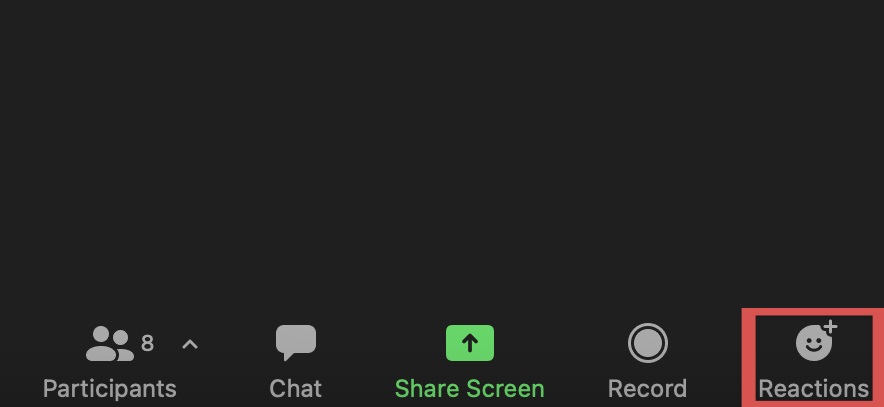 3. Now, select the "Raise Hand icon." Alternatively, you can use the keyboard shortcut "Alt + Y."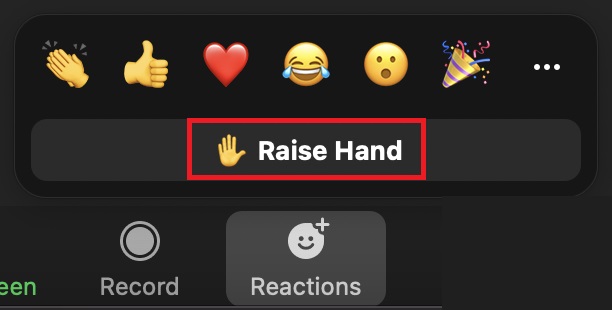 Once your raised hand request gets a response, you can click on "Reactions" and select "Lower Hand" or use the hotkey to undo it. Again, it won't mute your voice if your audio is unmuted.
Use 'Raise Hand' on Zoom Mobile App
Open the Zoom app and join the virtual meeting.
During the session, click on the "More" button.

3. Click on "Raise Hand Emoji."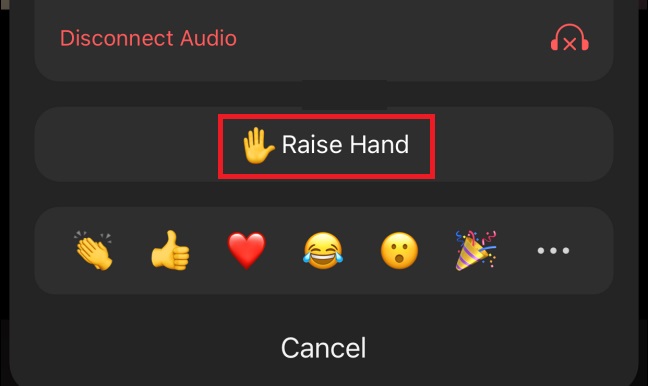 After the host responds to your request, you can click on "More" once again and then select "Lower Hand." Using the lower hand button doesn't mute your audio if it is currently unmuted.
Once you start talking, your picture and name will be visible to the panelists. However, audience members will only be able to see your name.
This is how you can ask the host to permit you to speak during a webinar session. Although it is a handy feature, make sure to use it judiciously to maintain the flow of the session.